We are celebrating girl power today with our sponsor Simon & Schuster!
Why do you read? Is it to awaken your imagination? To learn? To find new heroes and inspiration? For me, I like to read to relax and unwind and step away from the everyday chaos. For my twins, they both love to read to experience whole new worlds and adventures. For my oldest daughter, she loves to read and hear others' stories.

My Daughter's Girl Power Bookshelf—"The Littlest Bigfoot" Series
My oldest has a Girl Power Bookshelf. Her middle-school bookshelf is full of girl power books, such as Marissa Meyer's "Lunar Chronicles," which re-imagines fairytale princesses as kick-butt action heroes, and "Braced" by Alyson Gerber, an inspiring book about a teen soccer star who takes on the physical and social challenges of scoliosis. My daughter loves strong female characters in books, and so do I, especially when they are in books for young tweens and teens. I value the important role they play when my young girls are reading about how they set out to change the world with a little spunk and determination and a lot of ideas. These role models are just what our kids need. I love raising young readers, and I especially love raising young readers who want to read about young women who are empowered.
We recently discovered Jennifer Weiner's "The Littlest Bigfoot" series, and it's been a great addition to this girl power bookshelf. They're great books for ages 8–12. Books one and two are available now, and three is on its way! This sweet trilogy explores themes of self-love, positive body image, and friendship between girls—certainly things all tweens can use a little more of!
You may recognize the author's name. Jennifer Weiner is the bestselling author of more than a dozen books for adults such as "Good in Bed," and her recent memoir "Hungry Heart: Adventures in Life, Love, and Writing." Grown-up fans of Weiner's will be thrilled to know her books for young girls are just as good.
Read on to learn more about "The Littlest Bigfoot." I hope you'll check this series out and let me know what you think! In the meantime, let me know in the comments what other books are on your tween's girl-power bookshelves!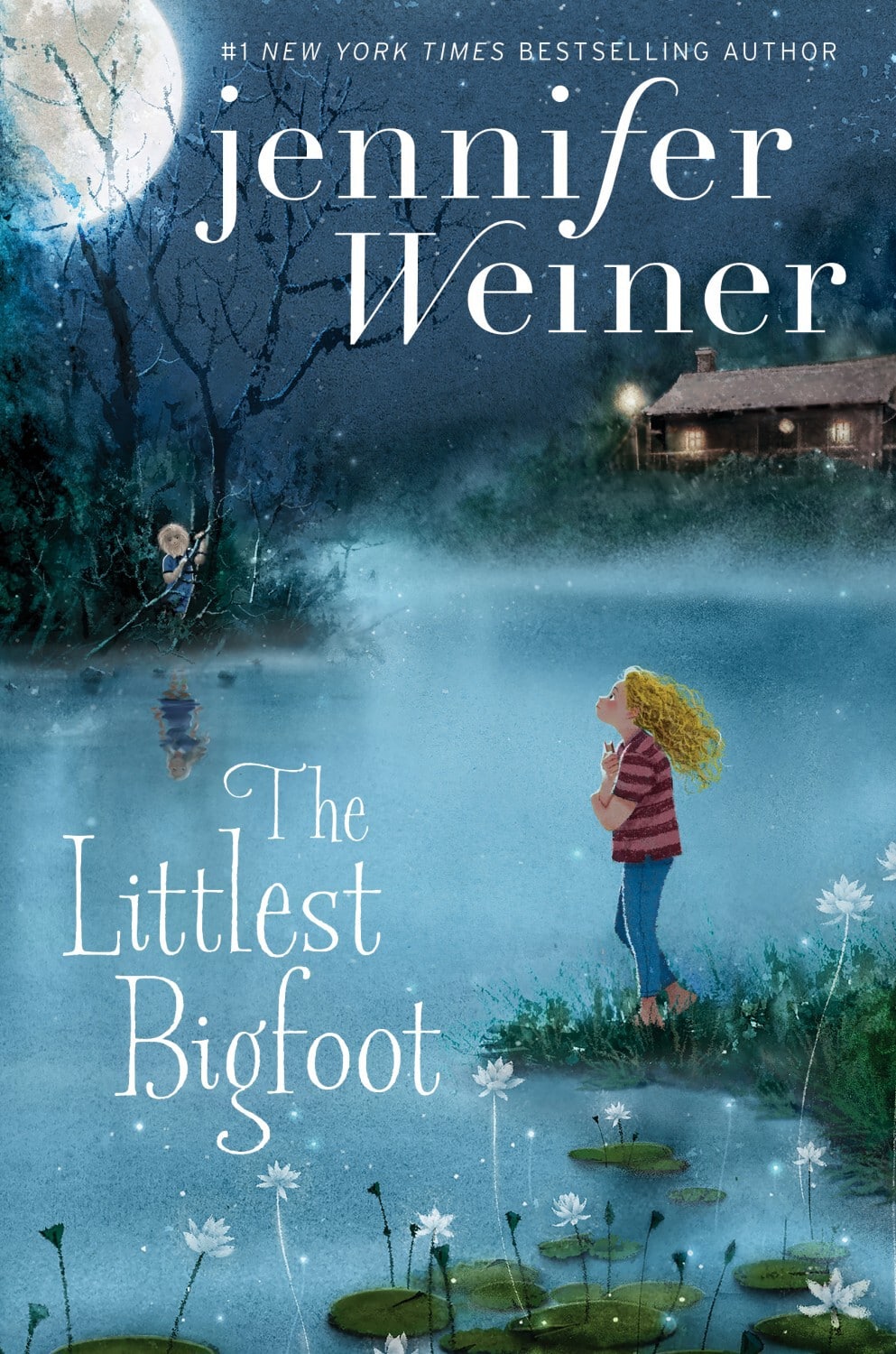 About "The Littlest Bigfoot"
Book #1 in "The Littlest Bigfoot" series
From #1 New York Times bestselling author Jennifer Weiner comes a "smartly crafted" (BCCB) and "heartwarming" (School Library Journal) tale of friendship, furry creatures, and finding the place where you belong.
Alice Mayfair, 12 years old, slips through the world unseen and unnoticed. Ignored by her family and shipped off to her eighth boarding school, Alice would like a friend. And when she rescues Millie Maximus from drowning in a lake one day, she finds one.
But Millie is a Bigfoot, part of a clan who dwells deep in the woods. Most Bigfoots believe that people—NoFurs, as they call them—are dangerous, yet Millie is fascinated with the No-Fur world. She is convinced that humans will appreciate all the things about her that her Bigfoot tribe does not: her fearless nature, her lovely singing voice, and her desire to be a star.
Alice swears to protect Millie's secret. But a league of Bigfoot hunters is on their trail, led by a lonely kid…
About "Little Bigfoot, Big City"
Book #2 in "The Littlest Bigfoot" series
By Jennifer Weiner
From #1 New York Times bestselling author Jennifer Weiner comes the second book in the "smartly crafted" (BCCB) and "heartwarming" (School Library Journal) trilogy about friendship, furry creatures, and finding the place where you belong.
Twelve-year-old Alice Mayfair has a secret. She's not human. But who—or what—is she? While Alice goes in search of her past, her best friend Millie Maximus, a tiny Bigfoot with a big voice, prepares for her future. Together they plan to sneak off to New York City, where Millie hopes to audition for The Next Stage, the TV show she's sure will rocket her to stardom and free her from the suffocating expectations of her tribe.
Meanwhile, Jeremy Bigelow's Bigfoot research has put him on the radar of a shadowy government organization led by a mysterious man named Trip Carruthers. The Bigfoots have something, a chemical so powerful and dangerous that the government will do anything to obtain it. And Jeremy is tasked with securing it once and for all.
In an unexpected twist of fate, Jeremy, Alice, and Millie find themselves facing off at a crossroads. But in order to determine where they're going, they have to first figure out where they come from—and draw the line between what is good, what is evil, and what it means to be a hero.
Find "The Littlest Bigfoot" series online
Visit SimonandSchuster.com
Follow Simon Kids on Twitter, Facebook, and Instagram
#LittlestBigfootSeries