We've all been there: standing in the wine aisle at the grocery store trying to figure out what wine to but. Thanks to the Thumbs Up WineFinder app helps you find the perfect wine, every time. With the holidays approaching, you can use the app to help you find great bottle of wine to go with your dinner while standing in the wine aisle of your grocery or warehouse store.
Check out this short demo of what the app does and how it works: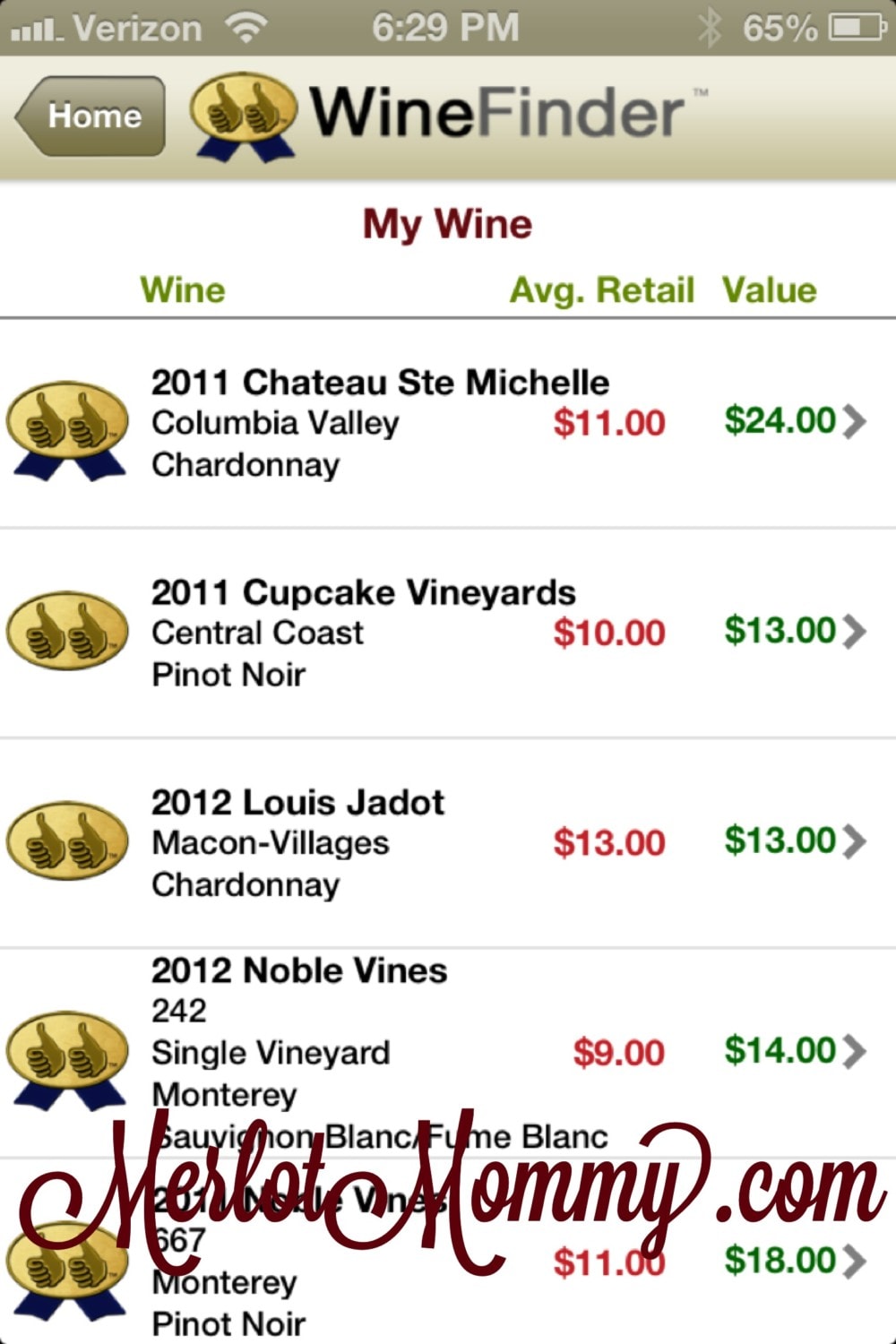 Wines are rated based on value, so by using the app, you can find a great value for your money, such as a $5 bottle of wine that's worth $20 or a $20 bottle of wine that's worth $50. You have the ability to search by price, food pairings, varietal or do more advanced searches on geography, flavors, and palates. Full‐screen bottle photos in the app make it easy to match the picture with the wine on the shelf, taking away the work of hunting down the bottle by name.
Chateau Ste Michelle Chardonnay is one of my favorite new world chardonnays. You can see by the screen shot from my phone that the 2011 vintage is valued at $24 and the average price point is $11. This wine is worth the money even when I've paid $18 for a bottle, but I often find in Oregon for around $10.
The features of the Thumbs Up WineFinder app allow you to:
Immediately find the best wines;
Match wines to your taste and budget;
Pair wine with the food you are having;
Avoid the duds;
Watch video reviews; and
Know if a wine is worth its price—or maybe worth more!
The app offers both a free and premium version for iPhone and Android users.
The Thumbs Up WineFinder is the only app specifically designed to match you with the best wines in the supermarket or warehouse store you shop at while you are in the store. Currently, over 50 national chains are covered with the app, including Costco, Food Lion, Kroger, Safeway, Trader Joe's, and Whole Foods to help you find the best wines where you shop.
Overall, I give this app two thumbs up. Cheers!
I was given a free code to try the premium version of the Thumbs Up WineFinder to review. All opinions about Thumbs Up WineFinder are my own.