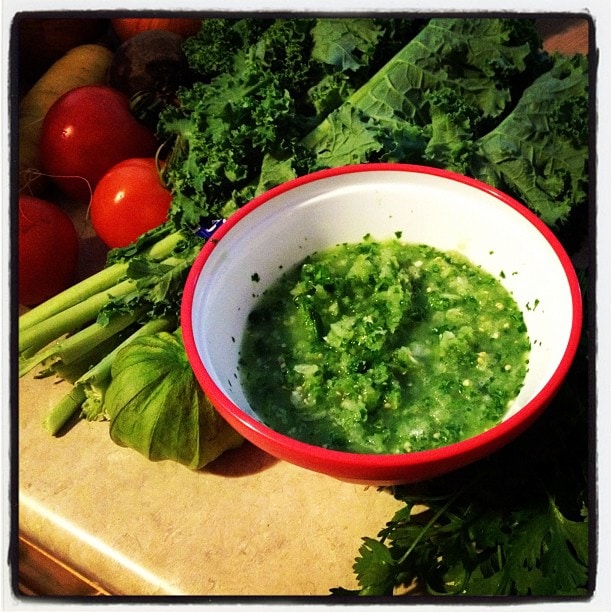 Gosh how I love my CSA share Wednesday nights! We always get such a variety of great, fresh, local produce that we turn around into some fantastic meal. Today's share included tomatillas. Grown all across the Western Hemisphere, these green husky tomatillos are traditionally used in Latin American cuisine, as they originated in the South and Central Americas.
Here's a quick modified recipe of tomatillo salsa our CSA sent in our weekly newsletter (modified to my tastes and a hit with 50% of my children).
Fresh Tomatillo Salsa
1 or 2 jalapeños, stemmed and halved
5 medium-sized  tomatillos, husks removed, rinsed and quartered
1 cup lightly packed fresh cilantro stems and leaves
1 clove garlic
1/2 medium onion, roughly chopped

Combine all ingredients in a food processor. Pulse a few times before blending into a purée. Add a bit of water if needed: the salsa should be pourable. Serve.
We served ours with our Red Hen Baking Company baguette from the CSA along with a nice salad (fresh mixed greens, carrots, tomatoes, and beets).
What's your favorite thing to make with your CSA bounty?