Sulfites are an unnatural preservative and the only artificial chemical added to wine. If you're sensitive to sulfites, they can be a nightmare for you. While they're an essential part of wine production, their job is over when you open the bottle and can be removed with Üllo.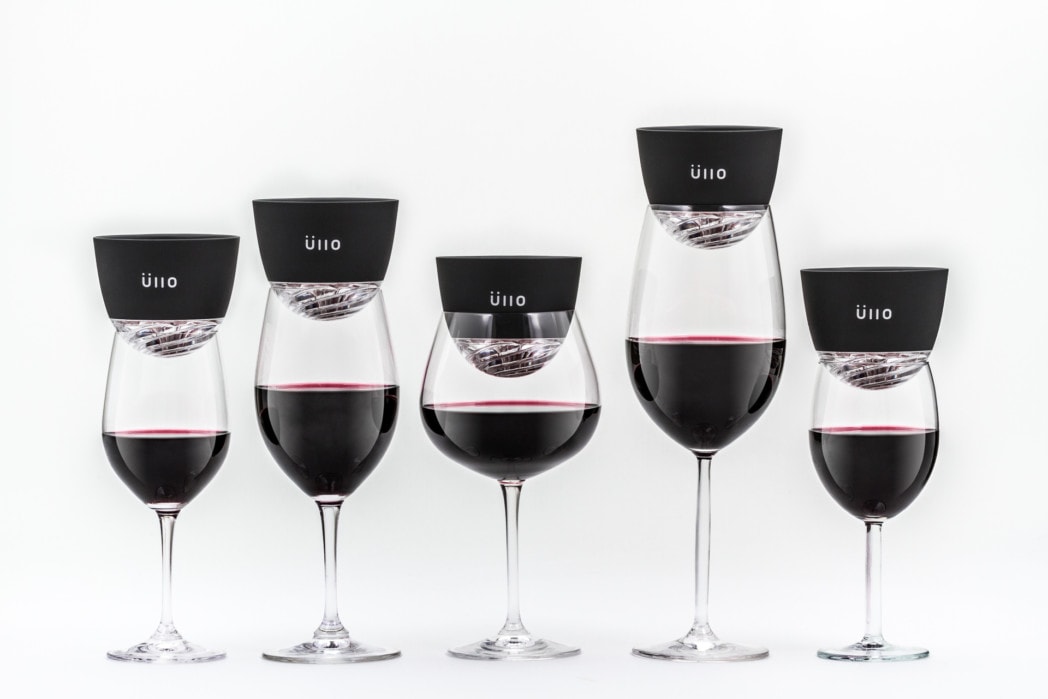 Üllo Wine Purifier's proprietary Selective Sulfite Capture™ technology filters away free sulfites and their bitter taste, while allowing other compounds in wine to flow through unaffected—it is the only wine purifier of its kind. Derived from the alchemy symbol for purify, Üllo means "pure wine" and is pronounced "oo-low."
One Selective Sulfite Capture™ filter is optimized to purify one bottle of wine. The filter should be replaced with each new bottle. Extra filters are available at ullowine.com.
Designed with simplicity and purpose, Üllo works to purify wine by the glass or bottle, with an option to aerate. The aerator can be switched on or off to suit the user's preference. It's such an easy tool to use for a single glass of wine in the evening or for entertaining.
Looking for a unique gift idea? The revolutionary Üllo Wine Purifier and its companion Carafe and Decanter are the ideal luxury gifts for wine drinkers for any holiday or a new home.