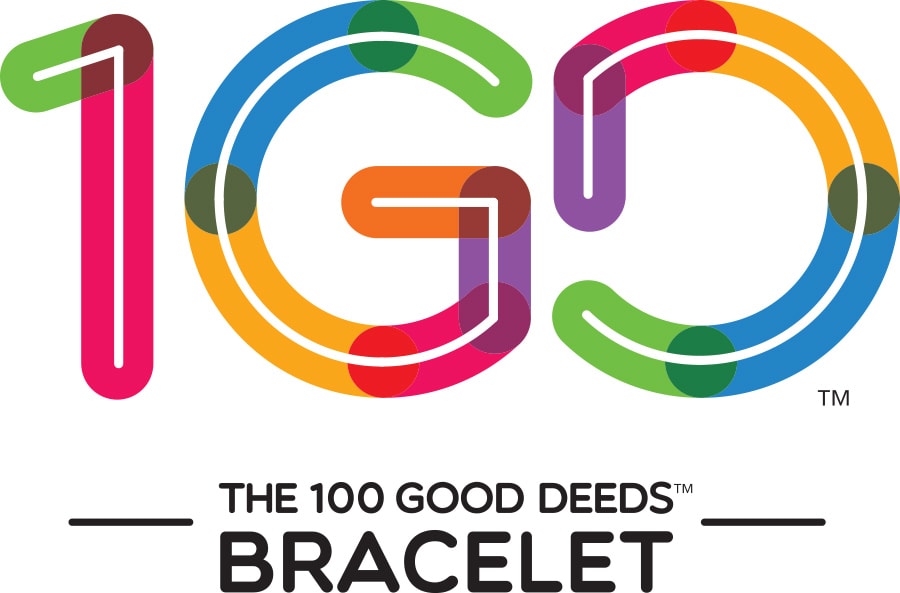 What is the 100 Good Deeds Movement?
The 100 Good Deeds Movement (1GD movement) was started by artist, author, and advocate Mary Fisher and filmmaker Thomas Morgan.
The story of the 1GD movement
Author Mary Fisher had just released her memoir Messenger, a story of discovering joy in service, when she met filmmaker and father Thomas Morgan who created the 100 Good Deeds game with his family. Thomas shared the game with Mary who responded by creating the 100 Good Deeds bracelet. The bracelet is both a call to do good deeds and a strategy to empower women. Together, Thomas' game and Mary's bracelets have launched the 100 Good Deeds Movement worldwide. As the force behind the 100 Good Deeds Bracelet, Mary empowers women in Uganda, Zambia, South Africa, Rwanda, and Haiti—many infected with HIV—to help her make the 100 Good Deeds bracelet. Each bracelet is strung with 100 beads and is intended to be a continued reminder to do a good deed. Every time you go out of your way to perform a good deed, you move the bracelet's rubber ring closer to the 100th bead.
The rules of the 1GD 'game'
A 'good deed' means you've gone out of your way to help someone, and it only counts if the deed remains anonymous.
What makes the 100 Good Deeds bracelets so special?
The 1GD bracelets are part of an international movement for positive change. The bracelet, which comes in a variety of colors, is both a call to do good deeds and a strategy to empower women. The bracelets are handcrafted from braided nylon and glass beads and designed to remind you to assist others in need.
To wear the bracelet, wrap it around your wrist three times and adjust the length for comfort by sliding the knot along the cord. Each time you do a good deed, move the rubber ring at the end of the bracelet one bead closer toward the 1GD button. The 1GD button represents the completion of 100 good deeds. The bracelet remains a constant, steady reminder to do good altruistically.
In addition to doing good, this bracelet is fashionable! I love mine and plan to purchase some more. What a great gift idea for someone special on your list! You can change the world one bead, one bracelet at a time. Consider adding the #DeedaDay to your New Year's resolution!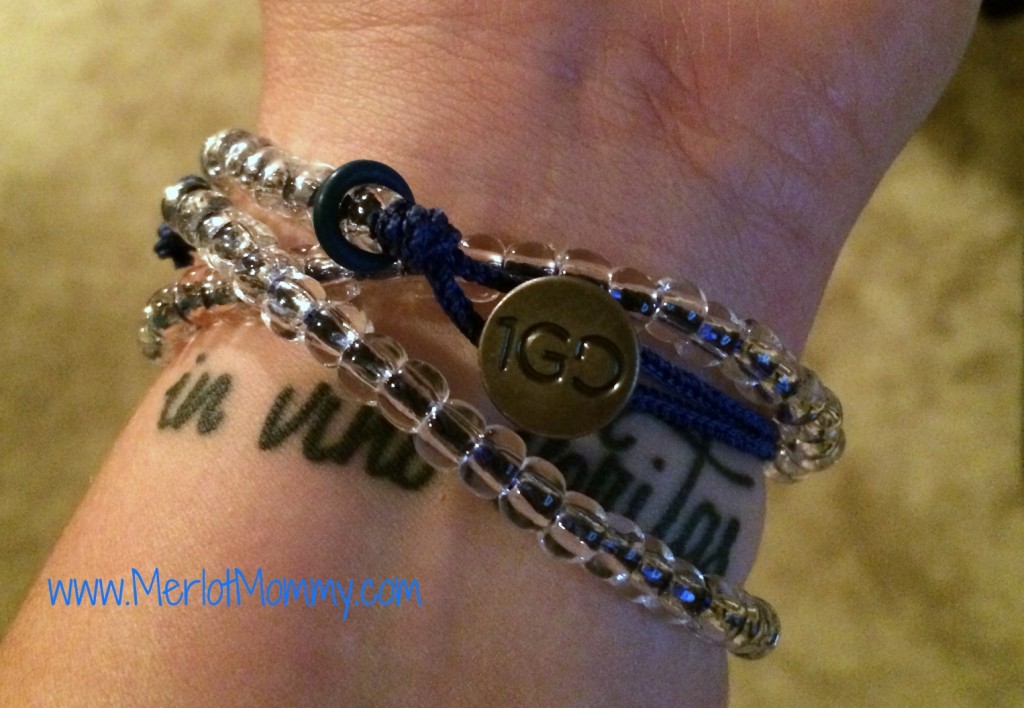 For more information or to join the #DeedADay movement, share one of these images on Facebook, Instagram, Twitter, or Pinterest using hashtag #DeedADay and tag the 100 Good Deeds Bracelet.
Each bracelet is a reminder to spread positive change through action and fulfill our mission to do good, one deed, one bead, one act of kindness at a time.

– Mary Fisher
Disclaimer: I received a 100 Good Deeds bracelet in exchange for my honest review and promotion of this cause. As always, all opinions are my own.