I received a wine sample from Curious Cork. All opinions are my own.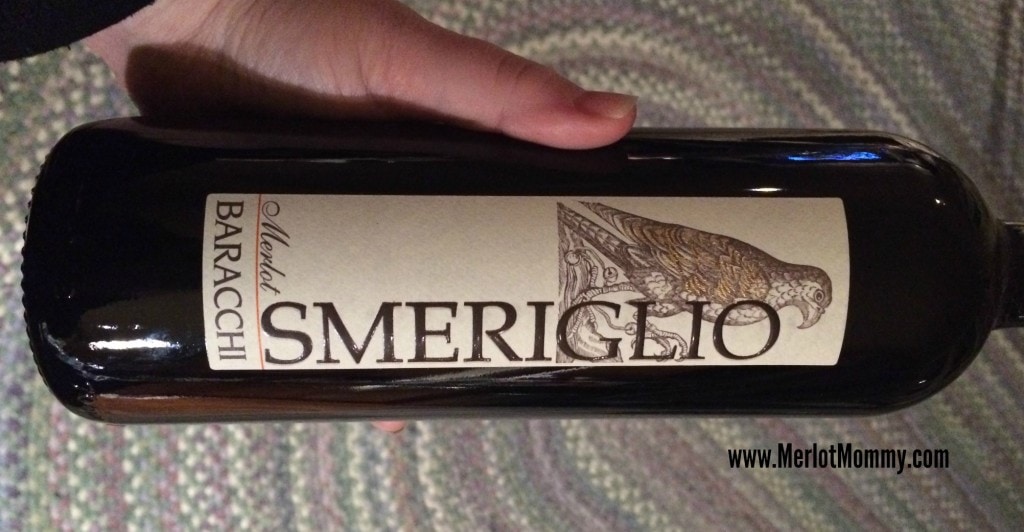 Curious Cork is a brand builder and importer of unique, premium, and authentic wines from around the globe. Curious Cork brings brands with authentic stories and real value to satisfy the curiosity of today's wine consumer. The offer numerous brands, including the Italian wine Baracchi, which would make wonderful host and hostess gifts for your next dinner party.
The 2008 Baracchi Smeriglo Merlot is deep red in color. The nose offers subtle lightly spiced red and dark fruit notes and is soft on the palate. This wine is lightly tannic with a medium to full body, and rounds out with a long, supple, dark fruit finish that is sure to grab your attention. This particular wine also received a Wine Spectator rating of 91 points. We  paired it with a beef stew, but it would also pair nicely with a red or dark berry pie, game birds, red meats with sauce, or grilled red meats.