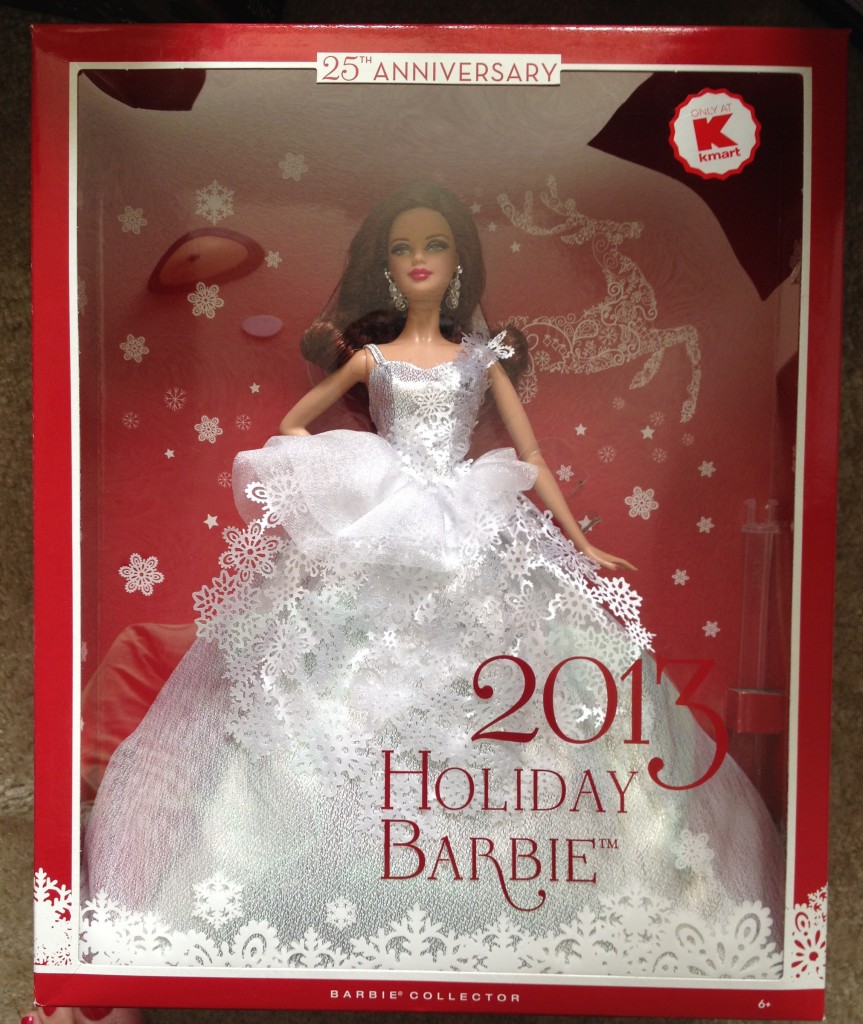 My girls love to play with Barbie dolls. They each have several, so they were very happy to see a 25th Anniversary 2013 Holiday Barbie doll by Mattel from the Kmart Fab 15 toy list come to our door for a review.
Did you know the 2013 Holiday Barbie is the 25th Anniversary edition of Holiday Barbie? I remember getting a few as a little girl. There are tons of loyal Barbie fans and collectors worldwide. In fact, I have a friend who still buys one every year for herself…and she's 36!
2013 Holiday Barbie is beautifully dressed in a shimmering silver dress with a snowflake overlay to celebrate the silver anniversary. Her auburn hair is long and wavy, and her ensemble is completed with ornate silver earrings. 2013 Holiday Barbie also comes with a stand to display her. She's make a wonderful addition to anyone's Barbie collection, but she's only available at Kmart.
Is the 25th Anniversary 2013 Holiday Barbie on your or your child's holiday wish list this year? Enter below to win a your own 2013 Holiday Barbie from Kmart!
I was given a 2013 Holiday Barbie to review. All opinions about 2013 Holiday Barbie are my own (and my daughters').