Summer is wine season (let's be honest, just another reason to drink wine). You can enjoy a chilled Chardonnay while on a picnic, a Petit Sirah at a BBQ, or a Merlot in the morning if you're like me (mostly joking). The trick is having the right wine essentials to make your summer drinking enjoyable, even in the warm sun.
Here are 23+ accessories, totes and other things you'll want to have to properly enjoy your favorite varietal.
(hint: click any of the links or images below to shop & find more options, this post contains affiliate links, which means we'll make a small commission if you buy a product we recommend. Thanks if you choose to support our small business!)
Carriers, Totes & Coolers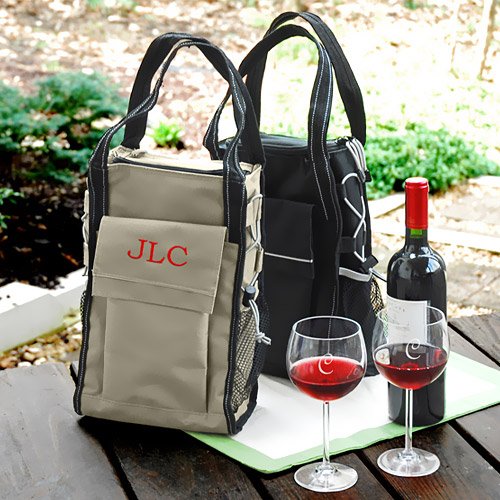 Personalized Insulated Wine Carrier
To start the party or picnic off right, what better way than to show up with this classy and high-end looking, wine tote. You can even have it monogrammed so nobody can claim it was theirs…because once people see it, they might try.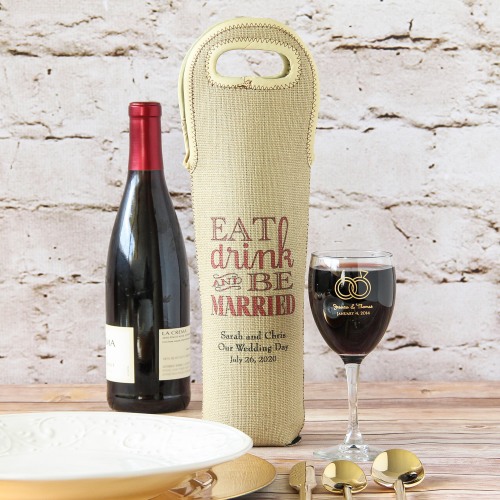 Personalized Wine Tote Bag
If you're hosting the summer event, you cannot go wrong when you give out these fun and personalized totes.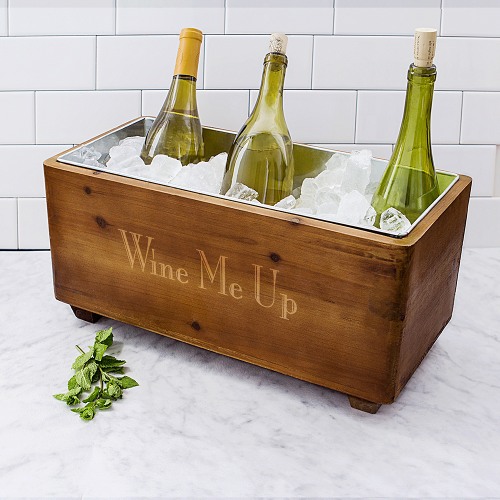 Personalized Wooden Wine Trough
How cool is it to have a wine trough? Not only is it fun, but it puts that lame old beer cooler to shame. Impress your guests, friends or even your movie night with this fun and "cool" accessory.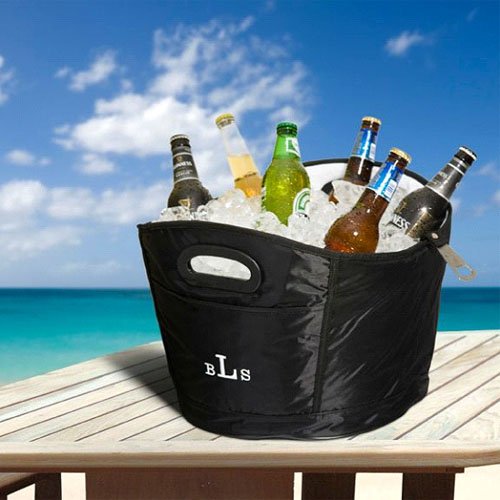 Personalized Party Tub Cooler
You can't go wrong at the beach, a picnic or anywhere else with a personalized tub cooler. Perfect for your wine and non-alcoholic beverages for everyone else.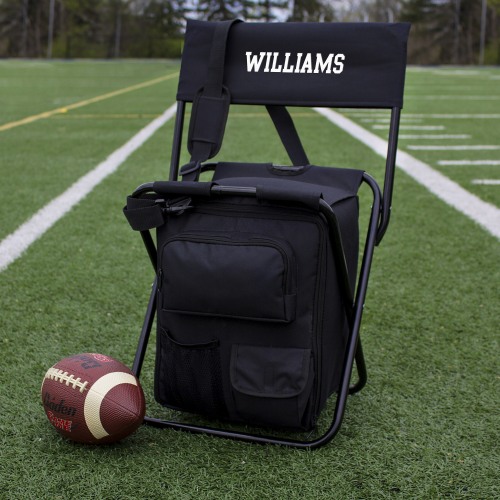 Personalized Tailgate Backpack Cooler Chair
It doesn't get more perfect than this. A cooler-backpack that also works as a chair. Now you can have wine, make sure it's cool and have a seat. The best part is that you can personalize it so when someone asks "What, does it have your name on it?" you can literally say "yes."

Translucent Green Traveler Stemless Wine Glass
When you're in between tastings, classes or sports events, what better way than with traveling wine glasses. These may be out of stock when you get to the site, but they always have cool newer versions available so use the search box.

Personalized Neoprene Wine Bag
These neoprene wine totes come in a ton of styles and prints. My personal favorite is the chevron, but none of them are a bad option. The best part, you can have them personalized so nobody can walk off claiming it's theirs. Yup, we all have that friend who tries it.
Toppers, Stoppers & Charms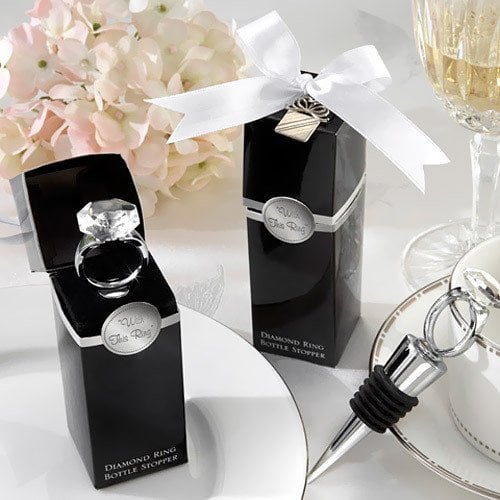 Diamond Ring Wine Stopper
Diamonds may have once been a girl's best friend, but this bottle topper and stopper will replace that.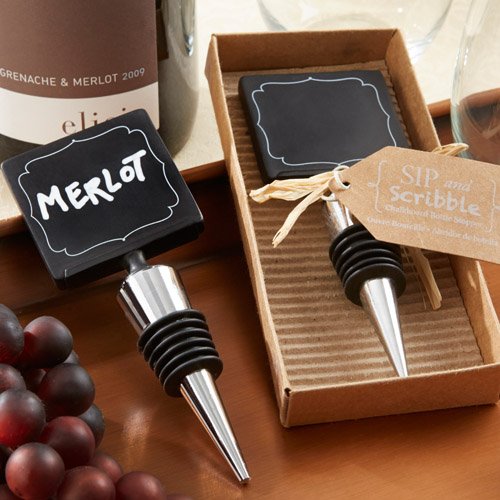 Chalkboard Bottle Stopper
If you have a bunch of bottles in a cooler, personalized labels or even just need an easy way to see which bottle is which, these chalkboard toppers will give you easy access to your favorite. They also work as a name tag if you want to claim a bottle as yours.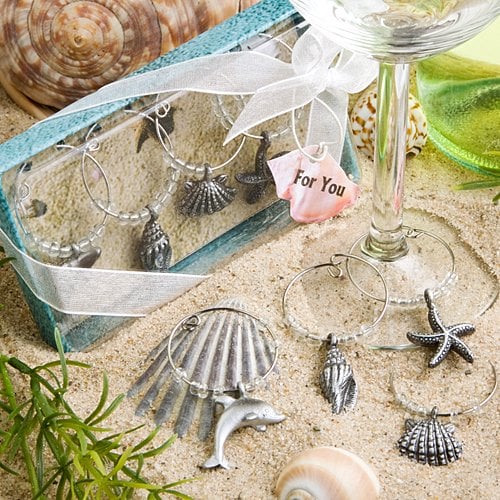 Beach Wine Charms
You know, because sometimes you literally have to write out what the bottle is for that friend. This also works great if you have multiple bottles with the customizable printable wine bottle labels below.
Gifts & Cool Items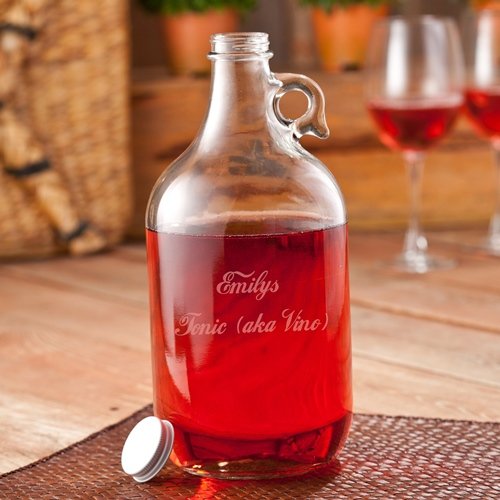 Personalized Wine Jug
When a glass or a regular bottle won't do, this jug is a perfect alternative. Heck, when you've had this much wine, you might as well join in a banjo band on the porch and turn it into an instrument by blowing on the top when you're done.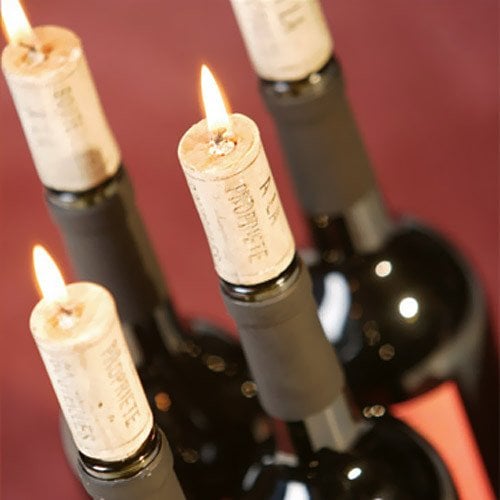 Wine Cork Candles
Whether it's a romantic evening, a girls night or even just relaxing in the tub, these cork candles are a classy and elegant way to "light" your night. They make great gifts and really fun decor items for wine lovers.

Glacier Rocks: Stainless Steel Wine Globes
These awesome steel coolers are the perfect way to keep your whites cool in the summer. They can fit perfectly into your cooler and be ready to use so your whites don't get warm.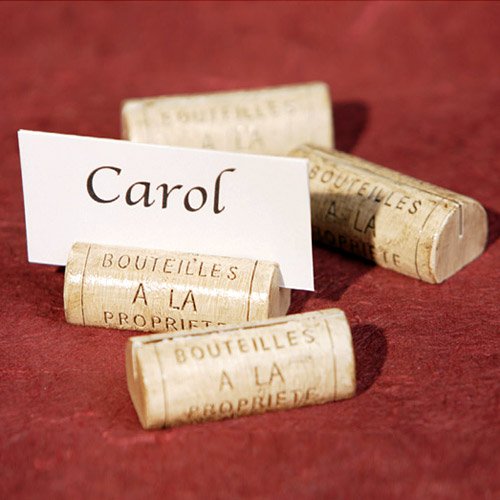 Wine Cork Place Card Holders
When a bottle on the table and a few glasses a piece isn't enough, these wine cork place card holders are sure to let everyone know the real guest of honor at your house or event is the wine. They're perfect for parties, weddings and any other event with a wine theme.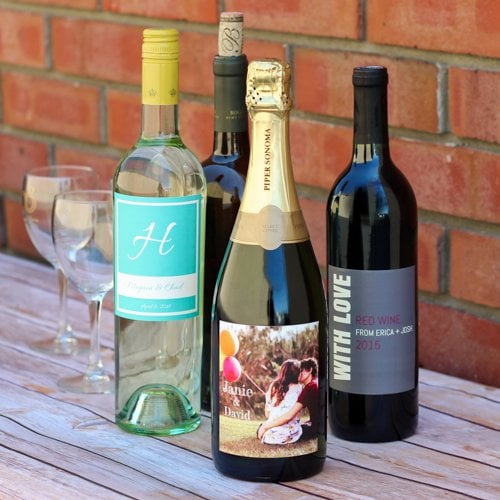 Personalized Wine Labels
Maybe you want to give a bottle as a favor, or you simply want to claim you made a bottle. These printable and personalized wine labels are the perfect way to fake it without doing the work. Although doing a tasting and creating a wine is just as fun. The printable labels also make a fun game when you place a number on each and make your guests guess the wine.

Corkcicle – Wine Chiller
These are just plain awesome. Corksicles are the perfect way to chill and keep your bottle cool once you've opened it.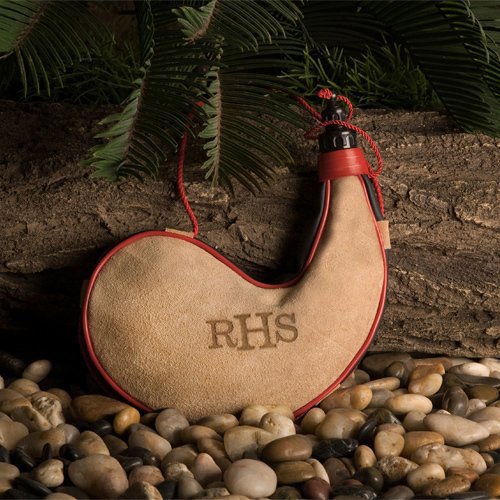 Monogrammed Bota Wine Bag
Because when you want to show off for your friends, there's nothing better than pretending you made a vintage. These printable labels are the perfect way to customize the bottle with a funny, novelty or branded bottle.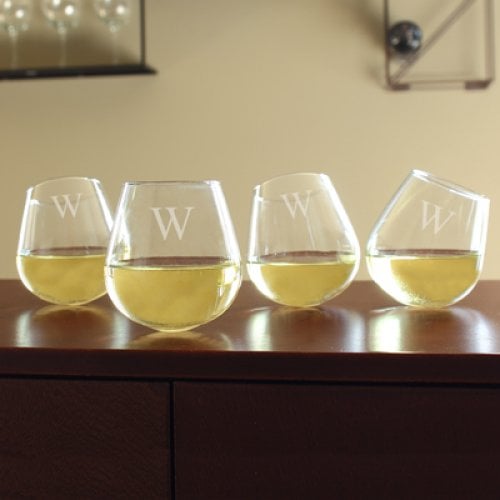 Monogramed Tipsy Wine Glasses
Why should you have all the fun getting tipsy? These glasses join in the fun and freak out the guest who thinks they are accidently about to spill a glass. I love these tipsy wine glasses and you will too when you see them in real life.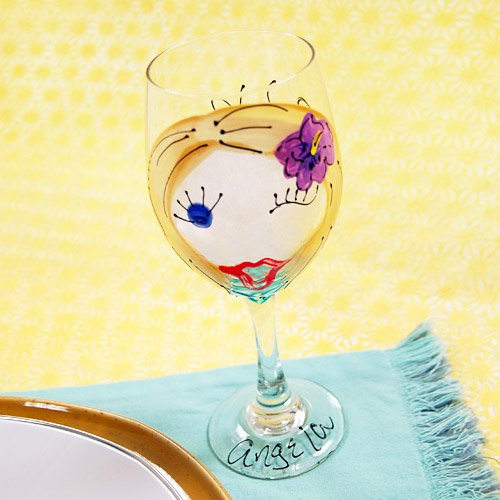 Custom Hand Painted Party Girl Stemware
This adorable glass is always a fun gift, drinking glass, or just something to store in your cabinet for people to look at.

Fruit Salad, Ok Wine Tea Towel
When you need a towel that is about as honest as you can get, at least when it comes to fruit salad, this is the perfect one!
Openers & Tool Kits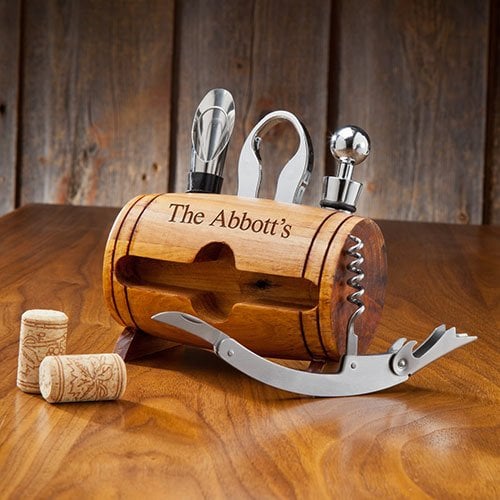 Personalized Wine Barrel Accessory Set
Let the BBQ masters have their grilling kits, you have the ultimate wine tool kit to sit on the bar, your table or nightstand…because let's face it, some nights just require a glass before bed.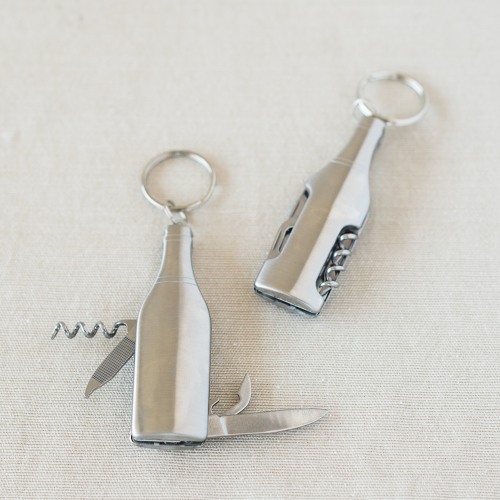 Bar Tools Keychain Favor
How do you make a keychain useful? Add a corkscrew to it! For hotel rooms, friends who don't have one or worse, when your opener breaks, this awesome wine bottle opener keychain will be your bestie.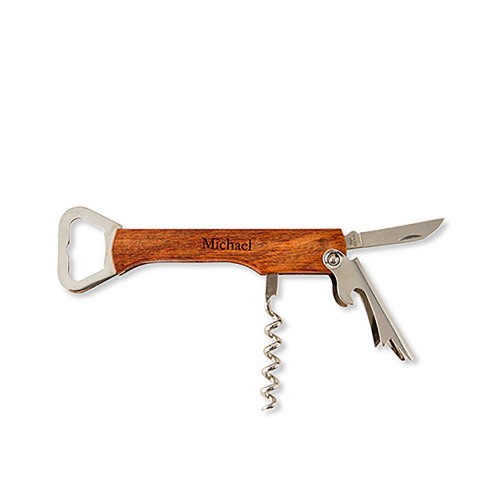 Personalized Wood Handle Cork Screw
We all have the friend that steals your lighter, says "no I brought this plate/dish/Tupperware" and tries to take stuff with them. No more! This personalized wooden wine bottle opener will solve that issue quickly and prove once and for all that you are right!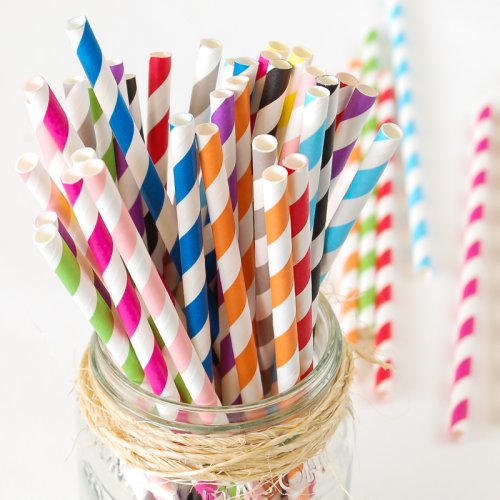 Decorative Paper Straws
What's more fun than drinking right from the bottle? Drinking from the bottle through a fancy, fun printed straw. Pretend it's a glass of chocolate milk like when you were a kid and go to town!

Bless Your Heart Need Wine Beverage Napkin
The bless your heart you need a glass of wine napkin is just a fun and classy southern way to tell you it's time to drink, then spill the beans on what's wrong. The store above always has amazing novelty napkins so if these are sold out, search napkins to find a ton more.

Pessimist and Optimist Wine Glass
The pessimist vs. optimist wine glasses are perfect to let people know when they should bring up asking for your opinion. I mean how much clearer could you be?

Trapped In A Bottle Frost Flex Cups
For those friends who never seem to keep a glass from falling on the floor, these frosted flex cups are the perfect solution. Click the image or link above and you'll find a store with a ton of other options for sayings as well.