I love cooking from scratch. It's therapeutic and relaxing. Honestly, who doesn't love a home-cooked meal? But this is 2016, I'm a busy career mom with 4 kids who all have multiple activities, and cooking homemade meals from scratch is an activity that's reserved for our scarce free weekends when we're actually home. However, that doesn't mean we don't enjoy home cooked meals from scratch on a busy weeknight, it just means I like to let someone else do the cooking for me. We were excited when Blake's All Natural Foods offered to sponsor a post and provide samples for us to review. As always, all opinions are our own. That means we get to try a fantastic new product and share it with our readers.
Blake's All Natural Foods—known for its top-selling Chicken Pot Pie and Shepherd's Pie—has just added two new pot pies to the lineup, Beef Pot Pie and Turkey Pot Pie, both made from scratch in small batches using only the finest organic and all-natural ingredients. Blake's All Natural Foods doesn't use any artificial flavors or colors, they use no preservatives, and none of their meats have been fed animal by-products. When I'm going to let someone else do the made from scratch home cooking for my family, I leave it to someone I know is only going to use the best quality ingredients. Blake's uses only turkey and beef raised without antibiotics. They've been cooking from scratch since 1929, so they know what they're doing. All of their foods are made in New England from decades-old family recipes.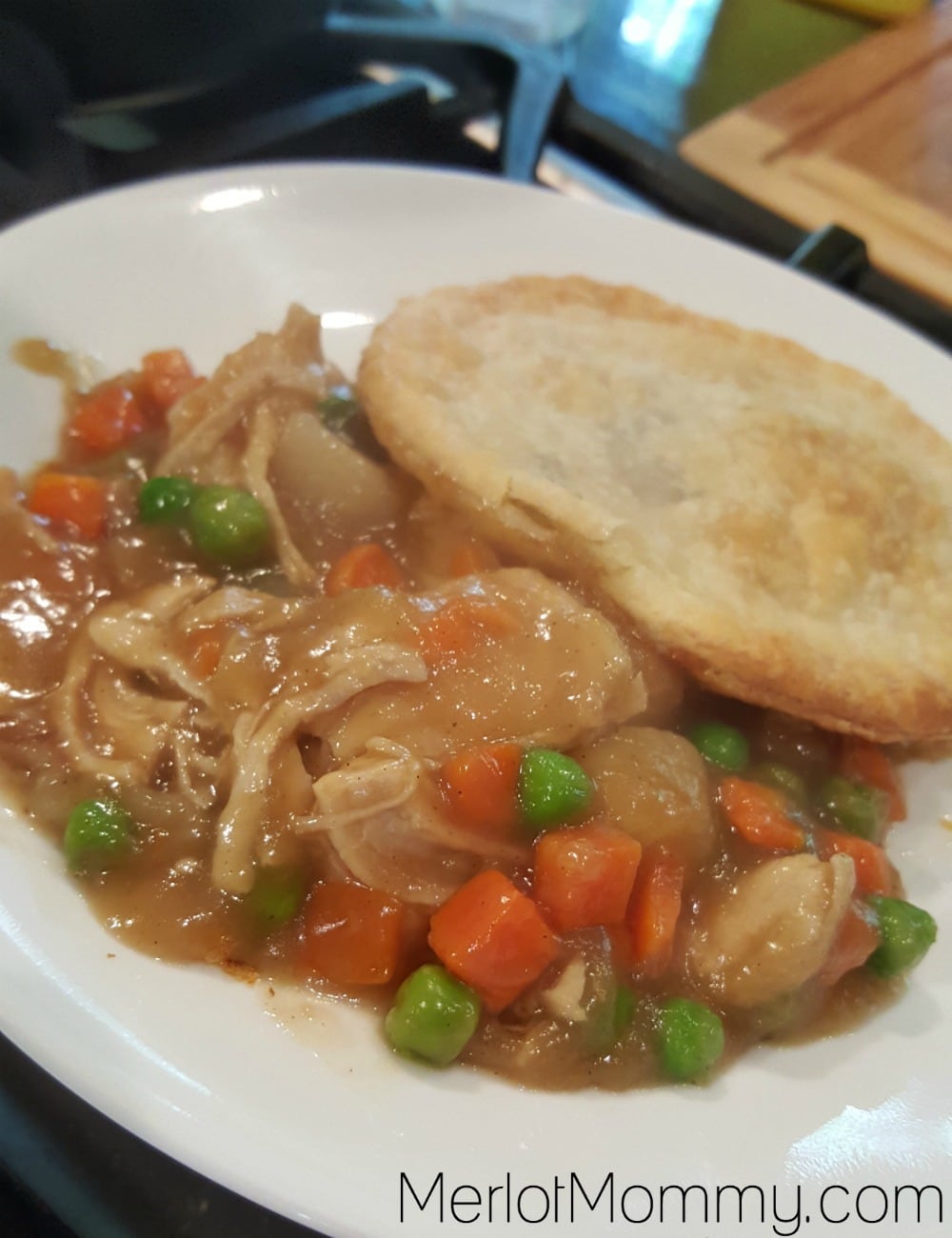 Blake's All Natural Foods makes a variety of ready-to-cook all natural and organic foods. From pot pies to mac and cheese to stews, their foods are incredible. We sampled the beef and turkey pot pie releases. When I review foods, I photograph them—it's par for the course in my industry. My family is used to it. Well, I will say that the pot pies looked and smelled so good cooking in our oven, that after they went back in the oven for the last few minutes, my husband "forgot" I needed to take some photos of the finished product from the oven and then plated and dove right into his. I didn't let him live it down for a few days. The best part was that we got to eat Blake's All Natural Pot Pies again for dinner the next day, so it definitely was not a problem.
The Blake's All Natural Pot Pies come in single serve pot pies ready to cook in your oven. Place them in the oven, and 35 to 40 minutes later you have a home-cooked meal that tastes just like you cooked it yourself, but without all of the time and clean up involved. In addition to the fact that they taste great and they don't have lots of fillers or junk in them, my kids love them. It's nice to have a meal that everyone can agree on, and it's also a great way for everyone to show their individuality. They can each choose the flavor pot pie they are in the mood for that evening.