This is a sponsored post in conjunction with Brooklyn Bamboo. As always, all opinions are my own. Yet almost a year later, Judy Temkin with Brooklyn Bamboo has yet to pay for the sponsored post. There are quite a few of us who wrote reviews for her that have yet to see the payment. But I'm leaving the review up because I'm hopeful that since she entered into a contract with the group that gave me my contract for the assignment, she'll actually pay up one day.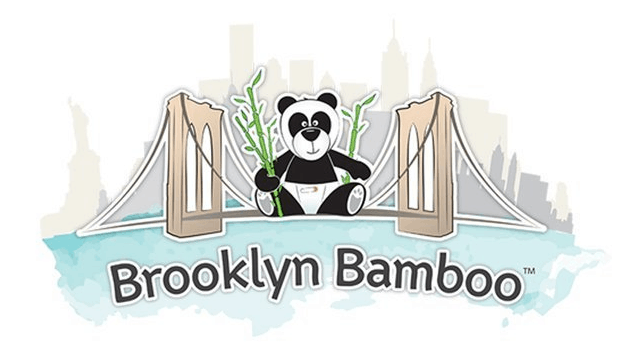 Brooklyn Bamboo Baby Products
Whether I use them on my baby, child, or myself, I love soft washcloths. Period. In fact, I may even hoard them (shhh, don't give away my secrets). Brooklyn Bamboo Baby products offers some of the softest washcloths and other products I've ever felt.
 
Brooklyn Bamboo Washcloth (6 pack)
Soft, organic washcloths are a mom's and baby's best friend. The Brooklyn Bamboo Baby Washcloth / Wipes 6 Pack Organic washcloths are some of the most absorbent and softest washcloths I've ever used. Their 10×10 size makes them appropriate for babies, kids, or adults, and they are durable. Made of a sustainable material, they're great for the environment and they'll last for ages. Best of all, they're so soft and hypoallergenic, they're gentle enough for sensitive newborn skin babies or kids with eczema. They'd make a great addition to a baby registry or gift basket for a boy or a girl.

Brooklyn Bamboo Burpy Bib & Burp Cloth (3 pack)
Organic, all natural and 100% sustainable, Brooklyn Bamboo has a win with their 2-in-1 burp cloth and bib design. With a newborn, a product with multiple functions saves money and room in the diaper bag and these can grow through a few stages until your little one is done with bibs. The Brooklyn Bamboo Bamboo BURPY Baby Bibs BURP Cloths 3 Pack Extra SOFT Boys/Girls ORGANIC Perfect For Baby Registry And Gift Basket Sets
 design features a nice, deep curve making it easy to position when being used as a burp cloth and can be snapped around your neck preventing it from shifting or falling off. The snap closure is snug enough that my toddler can't just rip it off and doesn't scratch his skin like some of the conventional velcro bibs. Used as a burp cloth or a bib, it's large and covers plenty of shoulder or baby. The bamboo fiber cloth is incredibly soft and gentle enough to use with delicate newborn skin but absorbent enough to soak up some pretty big messes. While the design is great, the fabric is so soft that the knit pulls very easily but still seemed to hold up well in the washer and dryer. The gender-neutral 3-pack makes a great gift for any new baby and each cloth is individually tied with its own ribbon.
Save 20% on your purchase of Brooklyn Bamboo Baby Products
Want to save 20% on the Brooklyn Bamboo Baby Washcloth? Use code WSJJ3M44 at checkout. And use code 2JWAML53 to save 20% off your purchase of Brooklyn Bamboo Bamboo BURPY Baby Bibs BURP Cloths 3 Pack.

Enter to win $100 in Brooklyn Baby
Bamboo

Baby Product
Open to US only
Ends:

4/21/2015

Winner must respond within 48 hours, or a new winner will be chosen
Void where prohibited
Must be 18 years or older to enter