Looking for the perfect gift? Need a unique item for a baby shower? Birthday? Mother's Day? If you can think of it, Sandy at GRITS Designs can make it. GRITS Designs offers gorgeous custom embroidery, accessories, and more. Choose custom embroidery designs on a wide variety of products for your unique gift giving needs or personal home items. Whether your are looking to monogram towels for your powder room, embroider a fun design for a lunch box for your daughter, or have a set of bibs made up for an upcoming baby shower, GRITS Designs is the shop you need to check out.
Sandy's specialty is custom orders. It's what I LOVE about GRITS Designs. If you don't see exactly what you are looking for in the online section of the website, reach out to Sandy because it's possible she has a design you want or she can get it. She also has access to tons of products that she may not have posted on the website at the moment. Her goal is to get you exactly what you are looking for; that's something very few websites or shop owners are willing to do, and that is one of things that sets Sandy apart.
GRITS Designs is an online store based in Georgia. Because Sandy's business model is local word-of-mouth and online, you can feel good knowing that you are supporting a local woman-owned small business when you purchase from GRITS Designs. Use coupon code "FIRSTORDER" and save 20% off your first order.
Like GRITS Designs on Facebook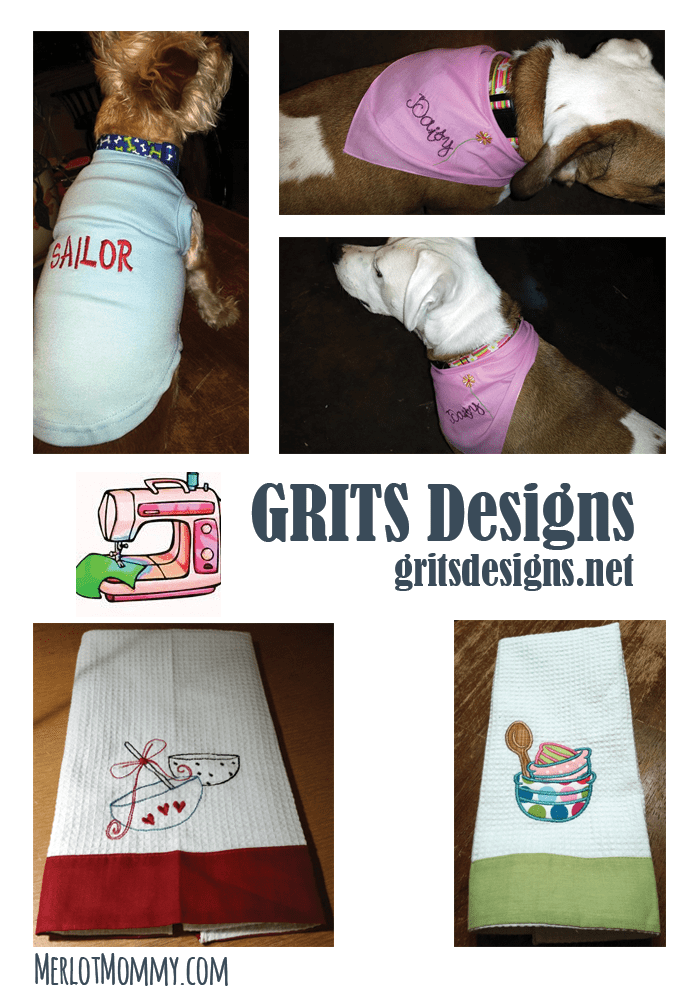 This is not a sponsored post. I know the shop owner and believe in her product and services.