While we wait for Disney's THE JUNGLE BOOK to open in theatres everywhere this spring (April 15th), here are some fun The Jungle Book activity sheets to entertain your little ones. Includes are a spot the differences, a maze, and a hexaflexagon sheet.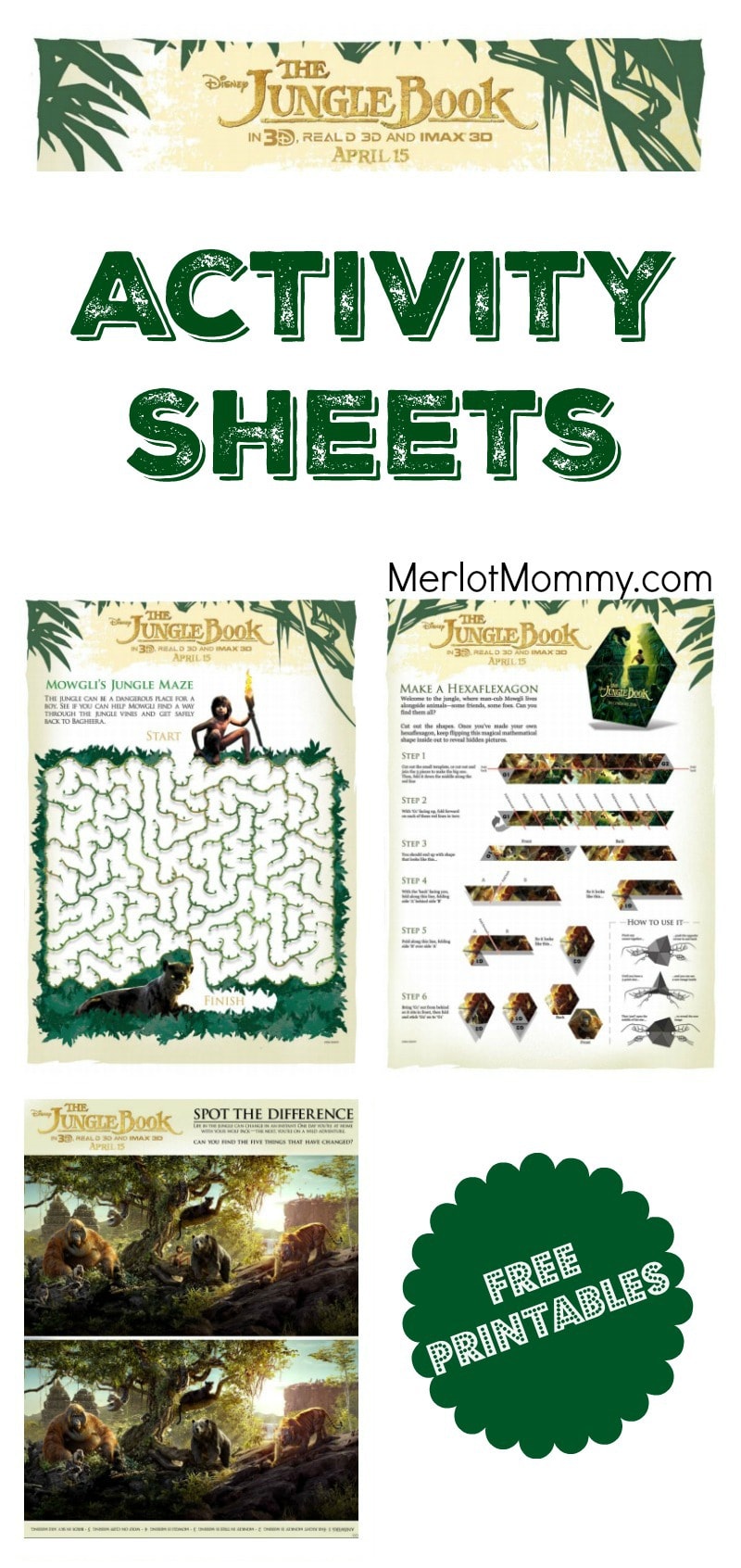 THE JUNGLE BOOK on Facebook | Twitter | Instagram | Pinterest | Google+
Visit Walt Disney Pictures on Tumblr | YouTube
Visit the official THE JUNGLE BOOK website
THE JUNGLE BOOK opens in theatres everywhere in 3D, RealD 3D, and IMAX 3D on April 15th!