Frist watched during Tribeca Film Festival 2022, Don't Make Me Go is a heartfelt movie that is sure to leave you wishing you grabbed a few tissues before you started watching the film. This rollercoaster of emotions will leave you a little raw. Read on for our Don't Make Me Go Review.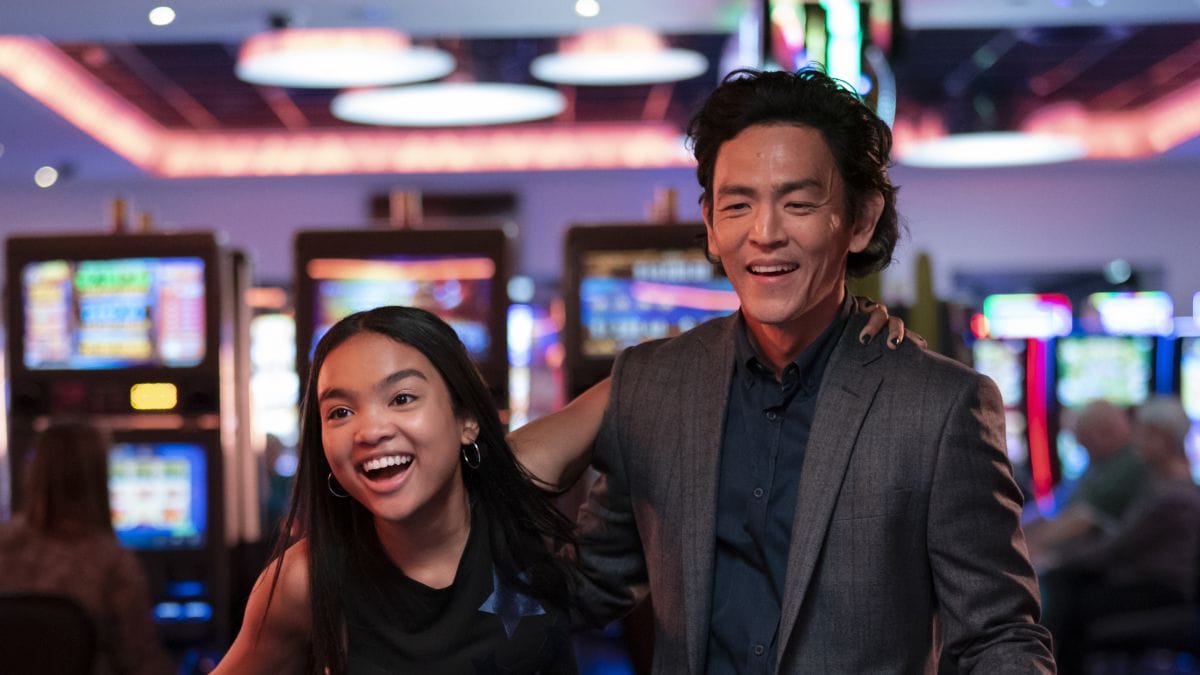 Don't Make Me Go Review
When single father (John Cho) learns that he has a fatal brain tumor, he takes his daughter (Mia Isaac) on a road trip to find the mother who abandoned her years before and to try to teach her everything she might need over the rest of her life.

Don't Make Me Go Review – What Works
John Cho shines in this emotional road trip drama with Mia Isaac. Cho is the dad every teenager wishes they could have, they just maybe don't know it. Caring, good dad jokes, firm, and a heart of gold as a dad, Cho is entirely relatable as a parent. Isaac portrays the snarky, surly teen who is dying to rebel yet stay in her dad's good graces all at the same time while still trying to discover who she is.
The angst and turmoil between Cho and Isaac is so raw and the twists will leave you breathless. Grab your tissues and a loved one and settle in for a ride.

About Don't Make Me Go
When single father Max discovers he has a terminal disease, he decides to try and cram all the years of love and support he will miss with his teenage daughter Wally into the time he has left with her. With the promise of long-awaited driving lessons, he convinces Wally to accompany him on a road trip from California to New Orleans for his 20th college reunion, where he secretly hopes to reunite her with her mother who left them long ago. A wholly original, emotional, and surprising journey, Don't Make Me Go explores the unbreakable, eternal bond between a father and daughter from both sides of the generational divide with heart and humor along for the ride.
Rating: R
Runtime: 111 mins.
Director: Hannah Marks
Writer: Vera Herbert
Cast: John Cho, Mia Isaac, Kaya Scodelario, Josh Thomson, Otis Dhanji, Stefania LaVie Owen, Mitchell Hope, Jen Van Epps, Jemaine Clement
Don't Make Me Go is streaming on Amazon Prime July 15, 2022.