I received a book for review. All opinions are my own.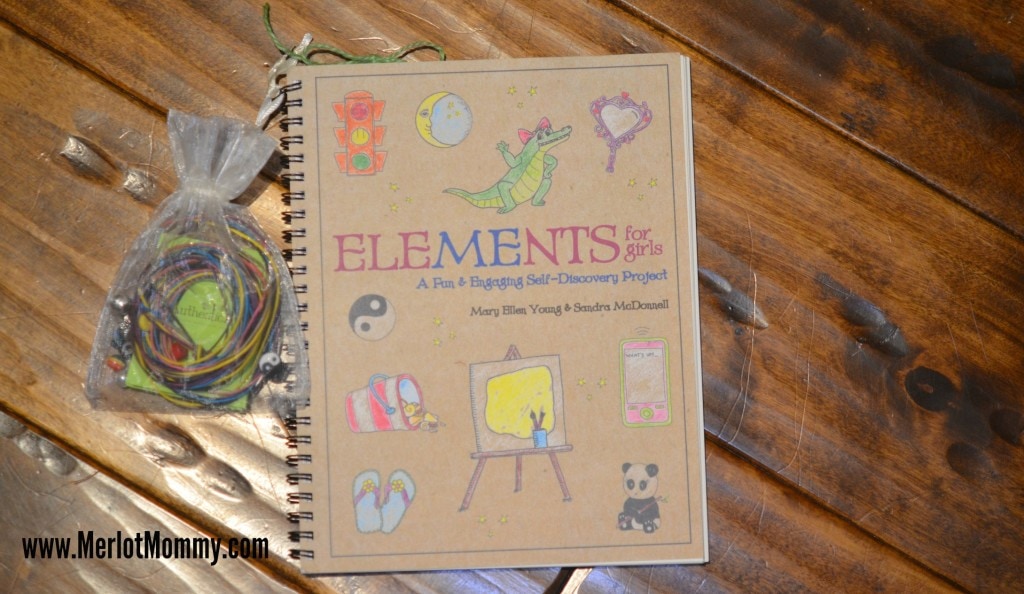 Looking for education and self-engaging books of for your tween or teen for this holiday season? Check out the ELEMENTS for Girls: A Fun & Engaging Self-Discovery Project Book.
The book is by AuthenticME, a company created by two women who have dedicated their careers to helping adolescent girls. The company's mission is to develop products that will encourage girls to explore, embrace, and empower all aspects of their authentic selves. The book provides a way for girls to slow down, disconnect from technology, and connect with themselves. Each of the book's 10 chapters invites girls to read, reflect, create, and complete interesting and introspective activities while exploring themes such as feelings, self-acceptance, empathy, decision making, and communications.  The theme of self-care is woven throughout the book in sections on sleep, healthy eating, and stress management. My 9-year-old loves the exercises in the book and the book is well-written and easy to understand.
The book comes with a kit of beads and string to make bracelets as a fun visual reminder of what they learn in the book. Girls benefit from opportunities for personal reflection and self-awareness. The book and bracelet kit is priced at $24.99 and is available at www.authenticme.biz and on Amazon.com.