This post contains affiliate links, meaning that when you click on a link that we recommend and make a purchase, we receive a commission. We appreciate you supporting our small business and family!
Exclusive interviews are always a favorite part of my job. What's even better is when they are a surprise! At D23 Expo last month, we had a surprise interview with Karen Gillan and Pom Klementieff in advance of the upcoming Guardians of the Galaxy Vol. 2 Blu-Ray/DVD release. Because of the Live-Action panel at D23, we didn't know we were interviewing them the same day or it would have spoiled the surprise as them being part of the line up of special guests at the panel.
I had the please of interviewing these two lovelies at the Guardians of the Galaxy Vol. 2 press junket this spring in Los Angeles, too. This time, we got to speak more candidly about being female powerhouses in the Marvel universe.
Both Karen Gillan and Pom Klementieff were amazed at the reception they received from the 7,000 fans at D23 Expo Live-Action Panel. "It felt electric to have like 7,000 people passionate about something that you're involved with in some way, and it's just like totally different sensations to anything I've ever experienced," Gillan said.
Gillan said they can't talk much about what they are currently filming as part of the Avengers: Infinity War because they're so secretive. "I didn't even get a full script, so I'm just shooting scenes that I don't know what the context is and where it fits into the story."

On being part of Guardians of the Galaxy – Mission Breakout at Disney California Adventure
We visited the part the night before the interview so we had a chance to see the theming of the ride, including The Collector's fortress-esque collection called the Tivan Collection. There is a sign showing Mantis as being "Wanted" as you enter the ride. Klementieff said it's really fun to be a part of a permanent theme park attraction.
"It's really fun with the story that James Gunn wrote. And you see The Collector, Benicio Del Toro, and it's really fun. I'm really happy to be a part of it. I'm Wanted, right?" Klementieff said.
On working with Russo Brothers versus James Gunn
Karen Gillan: It was an interesting, we had to adapt, I guess because we've only ever made anything Guardians related with James Gunn, and he created these characters and it was very much a collaboration with James in terms of bringing these characters to life. So then to sort of work with completely new directors was a different sensation, but it was also cool because they have something else to add to the table, another perspective on everything and, um, and also it was cool 'cause like for the first time, it's like, 'Oh, we don't know these characters the best now.' It's like, 'Okay, let's do this.'
Pom Klementieff: I was kind of scared at the beginning because we have a great relationship with James Gunn, and he's an amazing director and he's really close to his actors. And so we created this character together, so how is it going to be to work with someone else? 'Am I gonna do the right things, you know? Can I, maybe I should, I could call you?' 'You know, you can call me anytime.' So it was kind of like a little bit stressed out, but actually, when we're on set, it went really great and they're really…
Karen Gillan: They're amazing.
Pom Klementieff: … really amazing and they really complete each other. I mean, it was incredible to get to work with these incredible actors, you know, Robert Downey Jr., Chris Hemsworth, ah, who else? Best gig ever.

On fan feedback from the film
Karen Gillan: I feel like it's been received really well by the fans, and I felt like when we were making it, it definitely felt like we were making something special, and everyone was delivering and, and it just felt like everything about the first film was kind of, that was so good about the first film was kind of amplified in the second film. So I feel like we took it to the next level. And it would seem that the fans agree with that which is always the most important thing, so that's cool.
On how the fan reaction when they realized Nebula was no longer "bad"
Karen Gillan: I think maybe children are less scared of me now, because sometimes a bit like their parents would be like, 'Do you want a picture with Nebula?' and they'd be like, 'Oh, but now they're willing to take pictures with me,' so I'm happy.
On pranks on set
Karen Gillan: Not yet. No, but you, it's, it's one you always ask, but you know, people don't, I don't know, never happened to me on set to get, to get pranked.
Pom Klementieff:  Maybe it's something that guys do like to each other, you know, more like a bromance kind of a thing. But I don't know. I was never like a victim of that, if I can say victim.
Karen Gillan: Because it's so serious. Well, Michael Rooker showed his bottom to you. That's a prank.
Pom Klementieff: Oh, yes. It's true. I forgot, but it was not during the shoot. It was during the rehearsals. Yeah, it was during the rehearsals, ah, I was with James Gunn and Dave Bautista, and we were rehearsing a pretty emotional scene. You remember in the movie when I touch him and I see what he went through in his life. And at some point, we saw Michael Rooker, it was like kind of like emotional And Michael Rooker, it was like showing his butt by the window. It was like kind of like putting his butt, you know, against the window. I'm like okay.
On being a part of the Marvel family
Pom Klementieff: I mean, we had fun together during the interviews, right?
Karen Gillan: Yeah, we continue to lump ourselves together, and…
Pom Klementieff: And it's much nicer, I think, to do it together instead of like one by one.
Karen Gillan: Oh yeah, just listening to the sound of your own voice. Yeah, that's cool. For me, I'm going to London and doing the premiere for the film there was amazing, just because I'm from the U.K. It was like going home to my home turf, and then I recognize all the people there. They were like woo hoo, and I was like yes. So that was cool.
Pom Klementieff: Yeah, and the premiere in L.A. was great. It was really fun.
On Nebula's character developing more vulnerability
Karen Gillan: Definitely, yes. This story very much revolves around her father and you know, everybody has an agenda to deal with her father, but I think no one more than Nebula, because of all of the torment that he's clearly put her through. So this is going to be like almost like an emotional explosion for her, I think.
On how they are like their characters
Karen Gillan: I hope I'm nothing like mine. I don't have any siblings, but I can definitely identify with insecurity, I think, as everyone can. My character is the sister that is the least favorite. She's not as good at fighting. She's less attractive. She's got no hair. She feels inferior, and I think everybody can probably relate to that in some capacity.
Pom Klementieff: Me, too. The insecurities, I mean, we're all insecure, and I think that the moments that move me the most is when she doesn't believe in herself and she just needs someone to believe in her. And then he gives her the strength, and I think I have the same thing in life too, you know? And I think everyone, right? You just need someone to believe in you and to push you and it gives you the strength to win it or to destroy or to bring love or anything, you know.
On their favorite part or trait of their character
Karen Gillan: Favorite trait, I really like the fact that my character can fight so well, and I really like that she is just like riddled with rage. I mean, it's just overflowing and it's just the most rage ever, and she's got serious daddy issues, which is just like the cool feel for the rage, and I just like embodying that.
Pom Klementieff: I love her innocence, you know. It's kind of refreshing, and it brings a lot of funny moments, too, because she doesn't know, you know. She tries things and she discovers things and it's kind of funny, it's kind of funny to play. It's like an animal a little bit. I like the fact that she's, I don't know, weird, yeah.
On the biggest challenge
Karen Gillan: The biggest challenge for me is probably the makeup process, just because it's really intense. I mean, it takes about 4 hours in the morning to get ready, and I'm like, I get up at like 2 or 3 o'clock in the morning and go there, and then they like stick skin on my face. But it's so cool the way I turn out, that it's so worth it, but like it's a challenge to get up at that time and go through that on a daily basis.
On getting the makeup off
Karen Gillan: Like the best sensation ever, like it's worth going through that to have that.
Pom Klementieff: Yeah, because it's heavier, right, it's prosthetics.
On being able to inspire change and to empower women who look up to superheroes and might not have that opportunity
Karen Gillan: I feel like it's about time. I mean, we've been craving this for a long time, and with everyone in the Marvel Universe, all the amazing and also Wonder Woman, I mean, it's just like it feels like there's a real movement of strong and different types of women, too
Pom Klementieff: And Captain Marvel, too. I can't wait. You can see the bad ass and really strong characters like Karen's character or like my character, she's more innocent and weird, and it's okay to be either of, you know, these characters.
Karen Gillan: Yeah, like not every woman needs to be like kick ass and stern.
Pom Klementieff: Yeah, exactly, and what I love is also, you know, the costumes that we wear, you know, they're not too revealing. They're not too sexy, and it's great, too, because sometimes in superhero movies, it's like, 'Oh, you're gonna wear a bikini and fight?' It doesn't really make sense.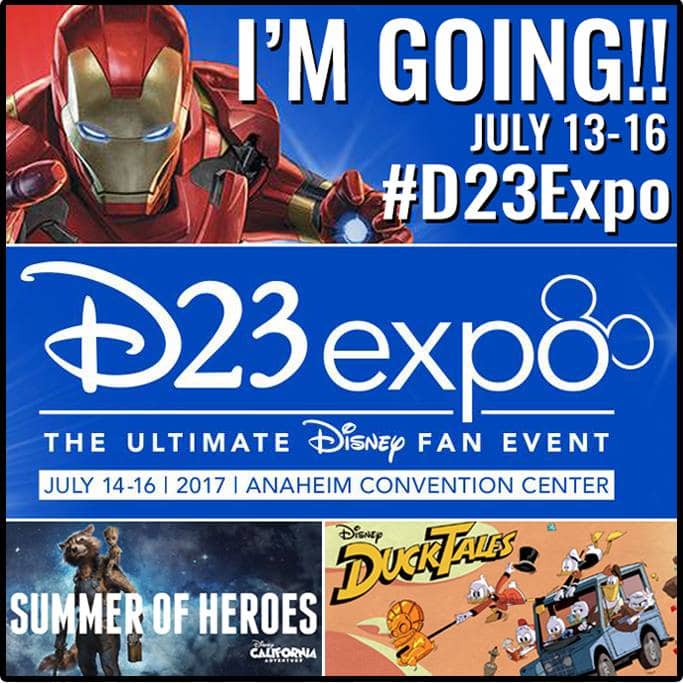 I've been invited to an all-expenses paid trip to Anaheim. As always, all opinions are my own.
[vc_row][vc_column][vc_basic_grid post_type="post" max_items="9″ style="load-more" items_per_page="12″ gap="10″ item="basicGrid_VerticalFlip" grid_id="vc_gid:1494016595610-e3bb8b9b-d80c-7″ taxonomies="2705″][/vc_column][/vc_row]