Katie Travis plays Christine Daaé in the new production of Phantom of the Opera currently on tour across the United States that will be coming to Keller Auditorium in Portland, OR, on May 13. I had a chance to interview Katie Travis about her role as Christine Daaé in the Phantom of the Opera and learn about about her excitement for the production and her love of the role. Tickets are on sale now!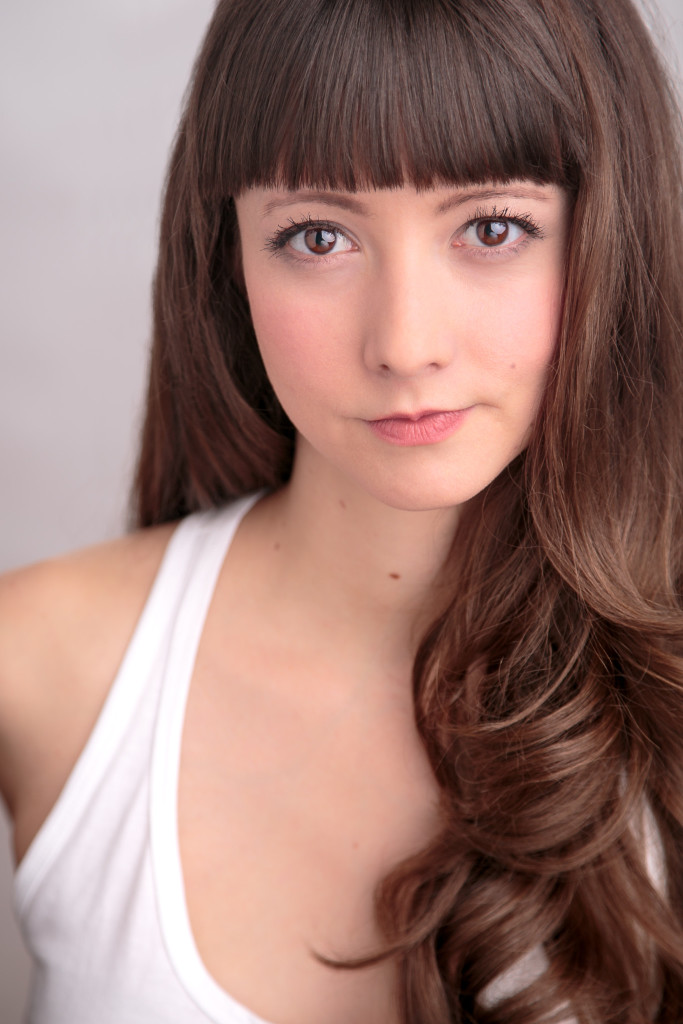 Christine Daaé is an iconic role for anyone who has studied music theatre, especially as a soprano. How excited are you to be playing Christine Daaé? Is this a role you've always dreamed of?
The first show I ever saw was at the age of 4. My parents drove me to Toronto to see it. My brother and I reenacted the whole show. It was something I fell in love with pretty early on, and this particular role was what got me into wanting to pursue this.
Tell me about the audition process for the role?
I've been in and out of New Your City for a few years now, and I've always had the show and role in mind, but I had been working on other projects and auditioning for other things. Between Broadway and the tour—and there's an overlap of similar people you are auditioning for—I'd probably auditioned around 10 times in the course of a couple of years. And finally this last time around, I went in and it ended up being over an hour long audition, which is rare, they taped everything I did—I didn't know, but they were sending it to everybody to get approved—and then I had a dance call back. And then within 3 days something that I had been pursuing my whole life, I got the job. It's just funny how it can all happen at once, and very quickly.
Where were you when you found out you landed the role?
I was nannying. At the time, I was working 60 to 80 hours a week nannying and working at restaurants, it was a pretty crazy time. And my agent called, and I knew that I was down to the final two or three people for it, so when he called, I said, "I'm going to answer this." And I did. And I started crying. And the girl I was nannying thought I was crazy because I was crying, and I had to explain to her that something I had wanted since I was her age finally happened. It was happening for me. I took her home, I told the mom, "I start rehearsals next week, so I guess I'm not going to be working for you anymore…"
It was pretty exciting. And then I called my parents, I called my brother, and my teachers, because so many people worked so hard to get me here—either teachers or my parents or whoever. It really takes a village to get any anywhere.
What's it like traveling with a national tour vs. a tour in a set theatre?
It's really unique going into different theatres because the spaces are different, the audiences are different. You get a different reception depending on where you are. It's just cool. It's a way to get a vibe of the city based on the way the audiences are. Actually, We're in Seattle right now and the audiences are amazing here. Before anyone walks on stage people are hooting and hollering. It's exciting to sort of get a feel for the type of people that are in a city, and it's exciting to get to experience that with them and experience the show with them.
Getting a job is a dream, and there's a lot to it and to work towards, but once you get it…I compare it to the dream of having a child…once you have the child, you have to raise the child. The dream doesn't end. It's a huge thing that I've learned. It was so exciting to get this job and it' amazing and awesome, but it's a lot of work, to be on this schedule, and on your voice, and to try not to get sick, there's just a lot of components to it. And I think like with anything in life
Dreams are amazing, and dreams are amazing because it took so much work to make them happen. Watching kids grow up and watching their achievements, you worked hard to get them there. That's one of the greatest lessons form this show and this job: the rewards are worth it because it isn't an easy ride. It's about the journey along the way and how much love and work we put into along the way.
This is a great new revised production of the show, and we're excited to share it with the country. It's the first time it's been revamped since the brilliant original.
~~~~~~~~~~~~~~~~~~~~~~~~~~~~~~~

TICKET AND PERFORMANCE INFORMATION
May 13–23, 2015  |  Keller Auditorium, SW 3rd & Clay
Wednesday, May 13  |  7:30pm
Thursday, May 14 |  1:00pm and 7:30pm (7:30pm is an ASL Interpreted Performance)
Friday, May 15 |  7:30pm
Saturday, May 16  |  2:00pm and 7:30pm
Sunday, May 17  |  1:00pm and 6:30pm (6:30pm is an Open Captioned Performance)
Monday, May 18  |  7:30pm
Tuesday, May 19  |  7:30pm
Wednesday, May 20  |  7:30pm
Thursday, May 21  |  1:00pm and 7:30pm
Friday, May 22 |  7:30pm – Open Captioned Performance
Saturday, May 23  |  2:00pm & 7:30pm – (2:00pm is an ASL Interpreted Performance)
For information on ADA seating, please call the Portland Opera Box Office at 503-241-1802 or email boxoffice@portlandopera.org

Ticket can be purchased:
www.BroadwayInPortland.com
Portland Opera Box Office: 503- 241-1802 or toll free at 866-739-6737
Portland'5 Box Office: 800-273-1530 All TicketsWest locations
U.S. Bank Broadway in Portland is a partnership between Portland Opera and Broadway Across America.
Official show site: www.ThePhantomOfTheOpera.com
Facebook | Twitter | Instagram