Have you ever been at a picnic or drive-in and forgotten your corkscrew (yes, I now leave one in my car)? Or wanted to bring wine somewhere and not have to worry about the glass bottle? Friends Fun Wine in a Can Collection is your solution to those problems. These wines are refreshing and easy to drink. The cans make them the perfect addition to any picnic, BBQ, or tailgating event—or for just drinking in your own home. There are purists out there who will argue that the metal of the can taints the wine. I didn't find that at all with these. No metallic taste whatsoever.
I sampled the Moscatos and Sangrias. The products are all made in France and imported, two are wine and four are wine products containing wine and other ingredients for flavoring.
Moscatos
Friends Fun Wine Moscatos are sweet, fruit-flavored wines made from the Moscat grape. There are four refreshing flavor to choose from, each with 6% alcohol content. These wines are best served chilled. The four Moscato flavors available are Strawberry Moscato, Peach Moscato, Rosé Moscato, and White Moscato. The Rosé Moscato was my favorite of the six wines. It was slightly sweet without being too sweet. The White Moscato was my second favorite of the six. The Peach Moscato was my least favorite. I'm not a huge fan of peach-flavored anything. I love real peaches, peach pie, etc., but not peach-flavored anything. Interestingly enough, the Rosé and White Moscatos are also the two pure wines, so that probably just says something about my overall love of wine.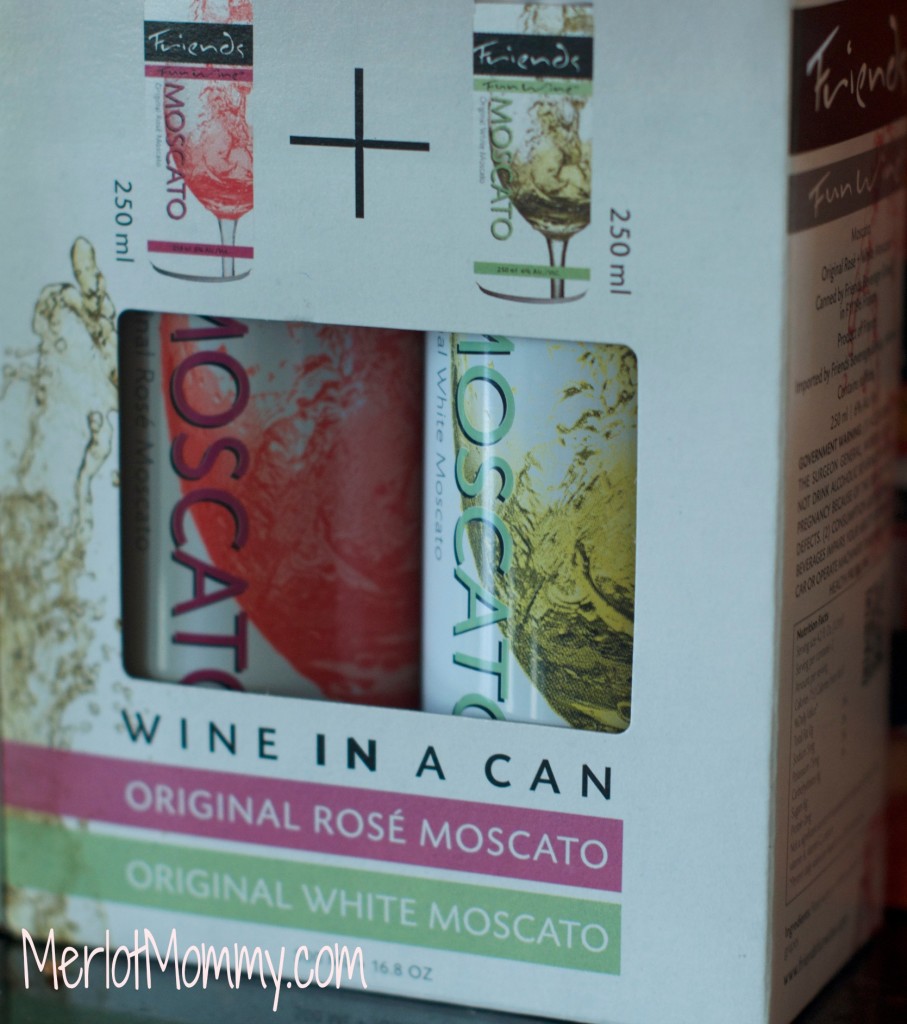 Sangria
Sangria is a Spanish-style wine cocktail made with high-quality premium wine and chopped fruit. These wines are also 6% alcohol and are best served chilled. The Sangria cocktail is available in both Red and White flavors.
I received samples of Friends Fun Wine for review. All opinions are my own.