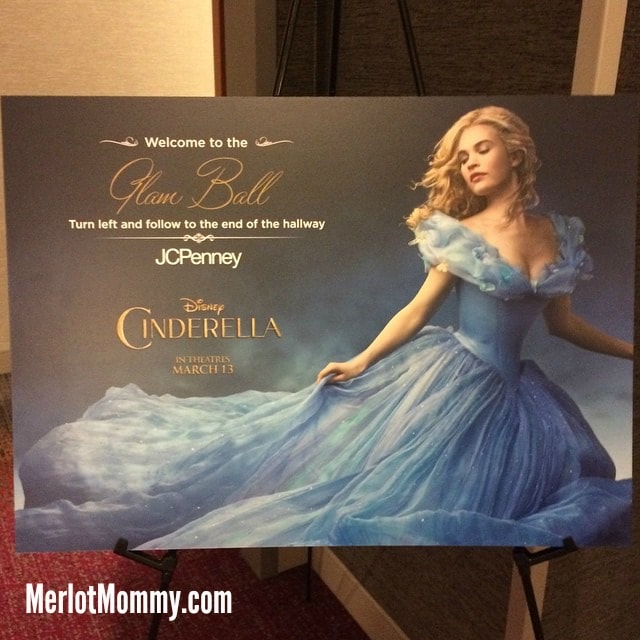 Getting an invite to the ball is every little girl's dream. Last month I was invited to join the red carpet premiere of Cinderella in LA courtesy of Disney. Sunday, I attended that Red Carpet World Premiere of Cinderella, but before the ball, JCPenney helped get me ready for the event by hosting a Glam Ball where we were treated to hair styling, makeup, and accessories styling.
Upon arriving at the Glam Ball, we were escorted in small groups by our own Prince Charming to each of our stations: makeup, hair styling, accessories, and royal treatment. We had a high tea and beverages, as well. JCPenney went all out for us.
My small group started with makeup: lips, eyes, and cheeks. Then Prince Charming brought us to the hair stylists. JCPenney flew in educator hair stylists from all over to make sure we had perfect hair to accompany our red carpet looks. Meagan, my stylist was also from the Pacific Northwest (Seattle) and did a beautiful fishtail chignon. Not only was it gorgeous, it highlighted my violet highlights and lasted the entire night. Perfect.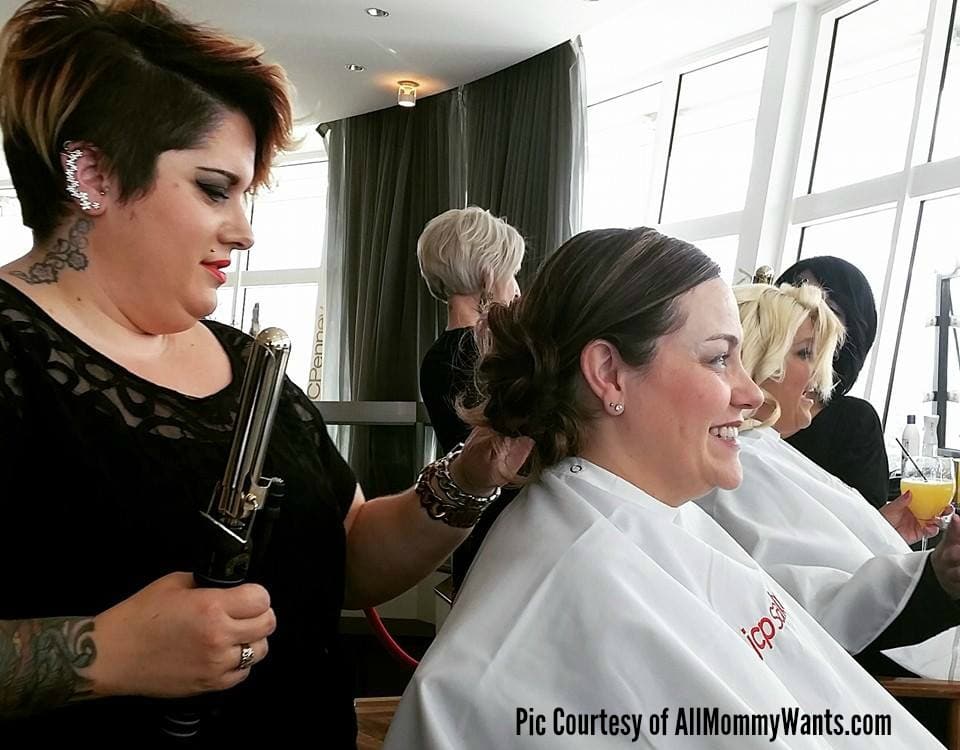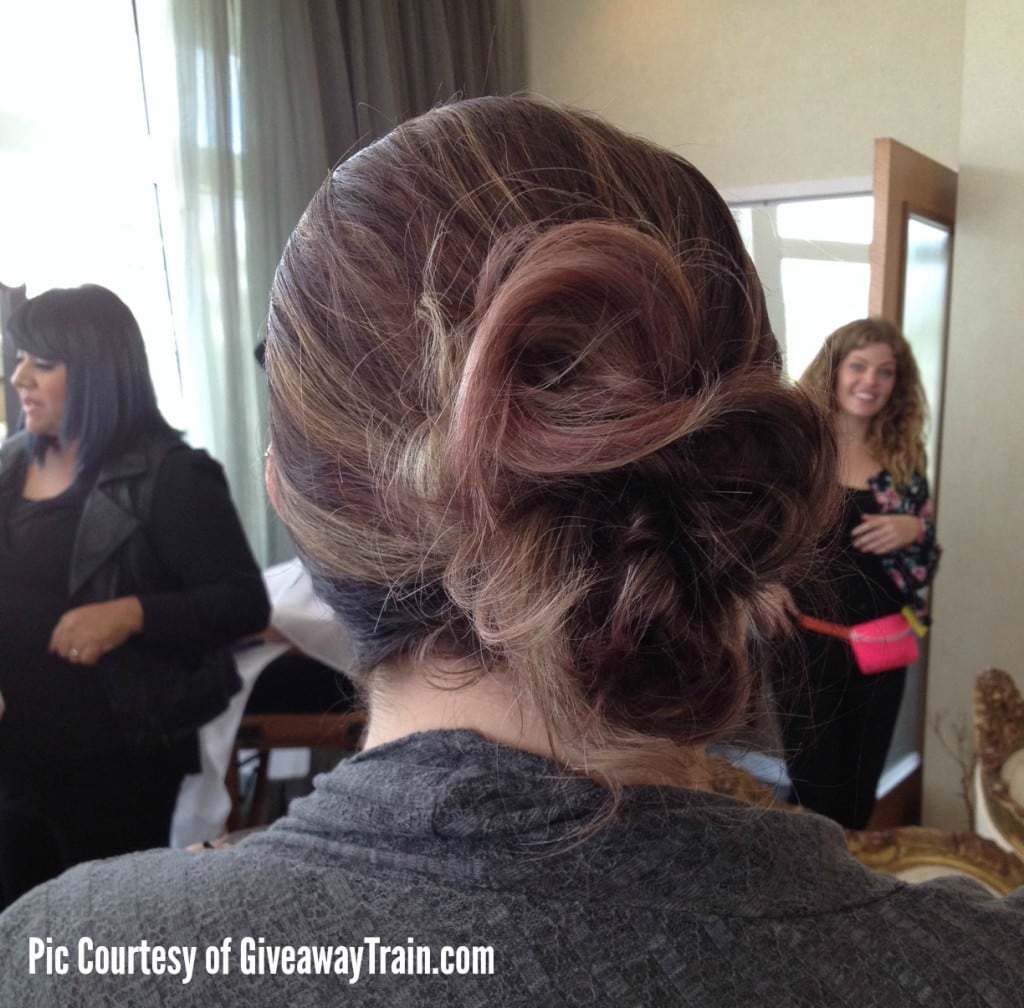 In the accessories suite, the stylists helped complete our look by coordinating our dresses and shoes with necklaces, earrings, bracelets, or clutches. My stylist chose a statement necklace and a clutch to coordinate and complete my red carpet look. I was so pleased!
When we were ready to leave, we were also each treated with another final surprise: a bag with our own Cinderella dress and JCPenney gift card.
We were pampered and treated like the princesses we are. What an afternoon! It truly was a memorable experience. What better way to prepare for a red carpet premiere than by attending a Glam Ball?!
Before the red carpet reception and premiere, we also attended the VIP pre-premiere reception in the lower level of the El Capitan Theatre sponsored by JCPenney. We were able to see original sketches, props, and costumes from the movie while we chatted and snacked on hors d'oeuvres. What a wonderful treat to be spoiled by yet another private event fit for royalty.
Thank you so much to JCPenney for their generosity in working with Disney in sponsoring these events. It really made my first red carpet experience that much more amazing!