Raise your hand if you've been waiting for this year's girlfriend movie? Movies that I can watch with my girlfriends and forget about the current state of the world and reminisce about the days when we were younger are just what a busy, working mom needs. We all need that summer movie to see with our girls and laugh, and maybe share a drink—or three—and a dozen memories. I've been waiting for the release of Girls Trip and I wasn't disappointed.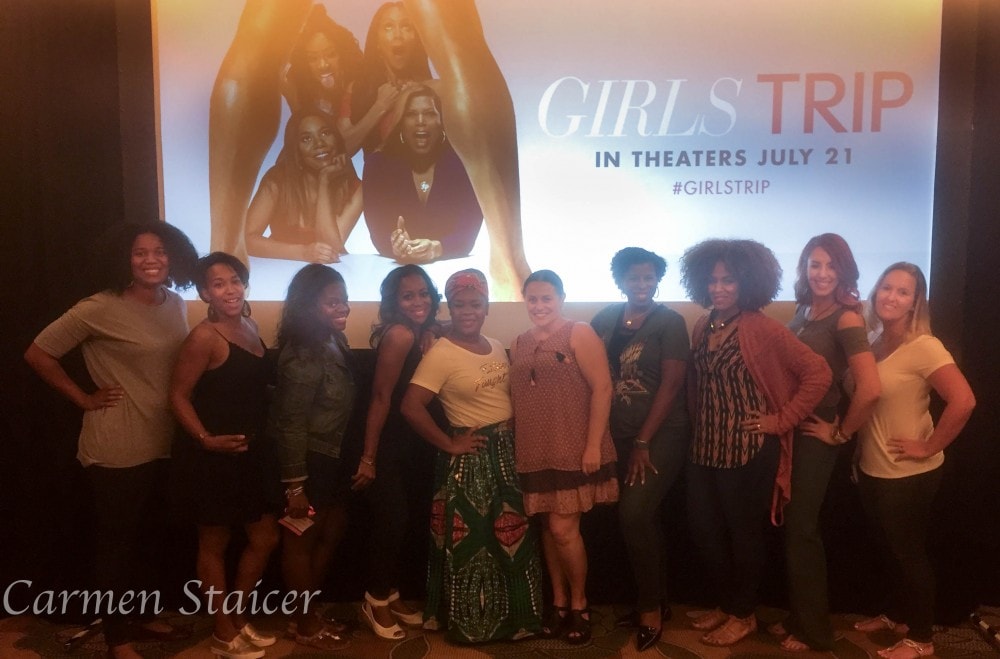 Girls Trip is everything it promises to be and more. In this new R-rated comedy is about four lifelong friends who travel to New Orleans for the Essence Festival, friendship, adventure, romance, and more are the main themes in this epic movie filled with hilarity. The cast is stellar. Regina Hall, Jada Pinkett Smith, Tiffany Haddish, Queen Latifah, Larenz Tate, Kate Walsh, and Mike Colter all deliver (and really, can you go wrong with Mike Colter?).
I laughed, I cried, I laughed even harder. I mean, I seriously laughed. So. Hard. I haven't laughed this long at a movie in probably a year. Girls Trip got down and dirty. But it addressed some real issues, some tough issues. You need to grab your girls, your best girls—the ones who truly know you and get you—and make a girls' night out to go see Girls Trip. You won't regret this epic night of fun. Friends that slay together, stay together. I could only dream of having this kind of wild adventure with my girls. Squad goals, for sure!

When four lifelong friends—Regina Hall, Queen Latifah, Jada Pinkett Smith, and Tiffany Haddish—travel to New Orleans for the annual Essence Festival, sisterhoods are rekindled, wild sides are rediscovered, and there's enough dancing, drinking, brawling and romancing to make the Big Easy blush. James Lopez, head of motion pictures for Will Packer Productions, and Preston Holmes, executive produce.
Website | Facebook | Twitter | Instagram
Girls Trip in theatres July 21st
Tickets on sale now!
I was invited to see an early screening of Girls Trip at #BlogHer17 and compensated to write about my experience. As always, all opinions are my own.