In order for a wine to be considered kosher, only Sabbath-observant Jews may handle it—from crushing until the bottles are sealed or the wine is pasteurized—whichever occurs first. Wines that are described as "kosher for Passover" must have been kept free from contact with chametz (including grain, bread, and dough). Otherwise, kosher and non-kosher wines are made in the exact same manner.
With Hanukkah here, we wanted to share our kosher wine picks for this holiday season. We've selected a variety of wines to pair with your traditional Hanukkah dishes for your Hanukkah enjoyment.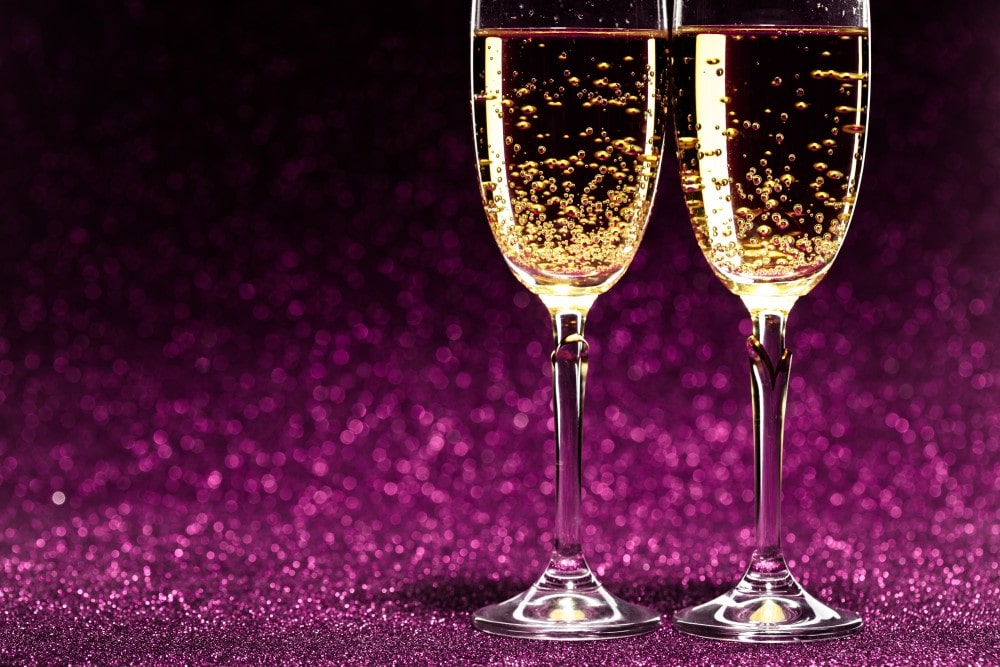 Media samples have been provided for some of the wines we've chosen. As always, all opinions are our own.
Hanukkah Wine Pairing – Food and Wine for Hanukkah
Yarden 2015 Gewürztraminer, Semi-Dry ($17)
Pair with: Classic potato latkes with sour cream
The layers of passion fruit, kiwi, and lychee fruit characters combined with floral and warm spice notes of this spicy off-dry Gewürztraminer will accentuate the subtle spices of the latkes. The medium-bodied mouthfeel of the wine will stand up to the sour cream.
Yarden 2014 Odem Organic Chardonnay ($21)
Pair with: Sweet potato latkes with sour cream and Zucchini latkes with sour cream
This Chardonnay will bring fresh, off-dry tones that pair nicely with the underlying sweetness of the sweet potato and the medium-bodied mouthfeel of the wine will stand up to the creaminess of the sour cream garnish. Because Zucchini latkes hold a bit more oil than potato latkes, a fuller-bodied white like a chardonnay with creamy vanilla notes will hold up to the flavors of this appetizer.
Galil Sauvignon Blanc ($18)
Pair with: Classic potato latkes with applesauce
You will love the higher acidity from this Sauvignon Blanc that pairs with the lighter, underlying acidity in the applesauce. The herbacious notes of the Sauvignon Blanc will bring out the earthiness in the potato in these classic latkes.
Yarden 2013 Viognier ($25)
Pair with: Sweet potato latkes with applesauce
The floral notes of the Viognier will accentuate the sweet notes in this dish, while the fruit notes of the light spice, peaches, and apricot will match and accentuate the crisp, sweet notes in the applesauce.
Yarden 2013 Cabernet Sauvignon ($33)
Pair with: Cheesy vegetable latkes with sour cream
This Cabernet Sauvignon has earthy, spice, tobacco, and pepper notes that will pair well with the cheesy flavors in the latke. The blackberry and cherry fruit notes will provide the perfect compliment to make this appetizer even more delicious.
Psagot 2014 Merlot ($26)
Pair with: Baba Ganoush
Aromas of red forest fruit, red plum, red and black cherry, and dark chocolate, the with complexity of black licorice, minerals, cedar spice, and a touch of green. Pairs with meat dishes and appetizers such as Baba Ganoush.
Yarden 2013 Malbec ($33)
Pair with: Brisket
Aromatic wild berry, blueberry, plum, and violet notes layered with hints of spice and rich French oak, this full-bodied wine pairs well with brisket, braised lamb, barbecued beef ribs, spicy sausages, or pasta Bolognese.
Yarden Blanc de Blanc ($31)
Pair with: Jelly doughnuts (Sufganiyots)
Tropical fruit, floral, and citrus notes, balanced with nuances of toasted bread and minerals; elegant, crisp and dry, these bubbles are the perfect pairing for this light, sweet Hanukkah treat.