This spring I did something I never though I'd do. Yep, I got Juvederm lip fillers.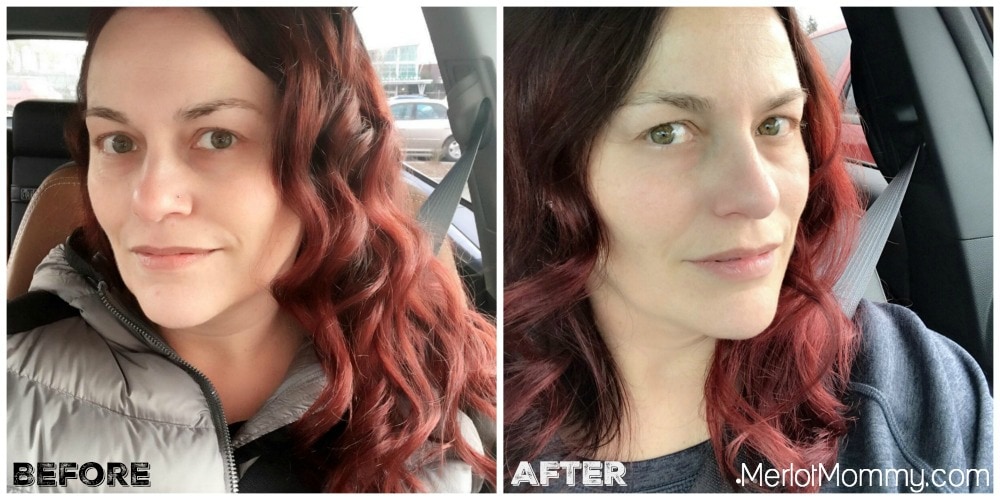 I've worked with Nurse Robin at Dr. Bohley this past fall when I had a Halo facial laser rejuvenation and had fantastic results. It seriously took 10 years off my skin. Dr. Bohley's office offered the Juvederm at cost if I wanted to work with them again, so I noodled it for a few months.
In high school theatre, I remember my choreographer asking if she could be the one to do my make up because she loved my features. My lips aren't huge naturally, but they aren't crazy thin, either. They're decent. But I've noticed over the years they have thinned out a bit. I thought, "What the heck, I'd love to see what a little OOMPH to my lips would look like."
So I did it.
Juvederm Lip Fillers: Injection Procedure
Once morning after the kids left for school, I headed over to Dr. Bohley's office in Portland, OR, where I met my bestie Carol of AllMommyWants.com for our procedure.
I have a pretty high pain tolerance, like stupid high (we can talk about the problems that has caused over the years another day).
You start with a numbing cream (lidocaine) on and around the lips for about 20 minutes or so. The injection itself has a numbing agent in it, but they still want to numb the area before they begin. You'll feel a bit like you've have some dental work coming with the way the numbing agent works. On a side note, the lidocaine tastes terrible, so do your best to not get it in your mouth. Nasty.
Robin began the injections. I barely felt them. Some I didn't notice at all, a few felt like itty bitty bee stings. Carol felt a few more than I did. I had 1/2 vial total of Juvederm gel filler injected into my upper and lower lips along the lipline and in the center, combined.
After Robin completed the injections, she massaged my lips to distribute the Juvederm gel lip filler product evenly.
Robin gave me an ice pack to ice my lips, which I did on and off for the rest of the day. She said the results would improve of the next few days and you would see the best results in a few days. The Juvederm lip filler will last for about 6 months, sometimes up to 9 months.
On and off for the next 72 hours I noticed a couple of very small bruised ares inside my lips and a small red bump/bruise from one of the injection sites, but it was barely noticeable unless you were looking for it. One spot kind of looked like I bit my lip.
It's been about 2.5 months and I'm still loving the results. I'm not sure if I would do a full vial or not next time, but I could see myself wanting just a touch more increase in volume and I think I could rock a little more without anyone being like, "Um, your lips are huge!"
The cost for Juvederm lip filler varies based on your location and how much you have injected. Typically it run anywhere from $300–$600. If you happen to be in the Portland area, call Robin at Dr. Bohley's office (503) 253-3458. She's great!
I received Juvederm lip filler injection at cost as a partner with Dr. Bohley and Nurse Robin. As always, all opinions are my own.