I received a pair of JVC Bluetooth Sport Headphones for review. As always, all opinions are my own.
Mother's Day comes at that time of year when many moms abandon the treadmill to enjoy a run outdoors in the warm spring air. What mom wouldn't appreciate a new pair of sport headphones like the JVC Bluetooth Sport Headphones (
HA-EBT5
 model) that eliminates the hassle of headphone cords, offers the safety of "open" type earpieces so nearby vehicles can be heard, and provides a fit that ensures that they'll stay put on even the longest run. They are comfortable and sound great. They are compact and lightweight.
The
JVC
HA-EBT5 Sport Headphones are also splash-proof so no need to worry about spring showers or sweat and offer a microphone and remote built into the cord that connects the two earpieces. They come in four fun colors: turquoise, pink, black, and red. The secure fit is provided by a soft rubber rotating hook that comfortably holds the headphone in place and can be adjusted for the best possible fit. I love the pivot motion fit. Since the hook doesn't go over the ear, there is no problem if you wear glasses or shades. Just put on the earphones and you are all set to go. Comfortable and well fitting.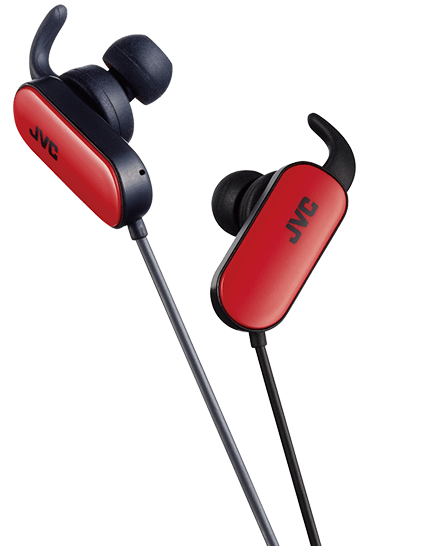 When you get your
JVC Bluetooth Sport Headphones
, they come with six different earpieces in three sizes each of the "regular" and "open" type earpieces. The "open" earpieces allow ambient sounds to be heard, such as a nearby vehicle. If that kind of safety isn't an issue, the "regular" earpieces provide a tighter seal and will deliver better higher quality dynamic sound.