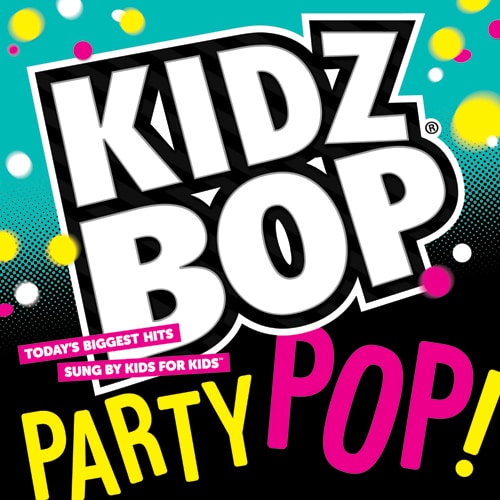 KIDZ BOP has done it again with their new KIDZ BOP Party Pop! album.
About KIDZ BOP Party Pop!
Did you know that KIDZ BOP is the #1 music brand for kids in the U.S., featuring songs sung by kids for kids. KIDS BOP Party Pop! was released May 6, 2014, and features 12 of the most requested KIDZ BOP party songs. These songs that are "sung by kids for kids" are reimagined popular songs redone with kid-friendly lyrics! The latest album includes popular songs like "Fox (What Does the Fox Say)" and "Party Rock Anthem." These songs are sure to make your next kids' party a hit.
The KIDZ BOP Kids are currently recording for their next album, KIDZ BOP 26, that's scheduled to be released in July. KIDZ BOP also recently launched its own channel on SiriusXM, KIDZ BOP Radio on Channel 77. My kids listen to it often when we are in the car.
The KIDZ BOP Kids' "Dream Big, Sing Loud!" Tour will stop at over 40 cities across North America this year. Ever wonder how kids can study and still sing and tour? The KIDZ BOP Kids are all homeschooled or online, and a KIDZ BOP teacher travels with the KIDZ BOP Kids to make sure all schoolwork gets done.
Disclaimer: I received a copy of KIDZ BOP Party Pop! for review. No other compensation was offered or received. As always, all opinions are my own.