The reviewer has been compensated in the form of a Best Buy Gift Card and/or received the product/service at a reduced price or for free.
Do you love the latest in appliance technology and quality? Do you get as excited about stylish appliances for a remodel or simply an appliance upgrade in your home? I know I sure do. Just this week my husband laughed at me when I told him I'd rather buy a new fridge than clean out the one we have (I was only half kidding).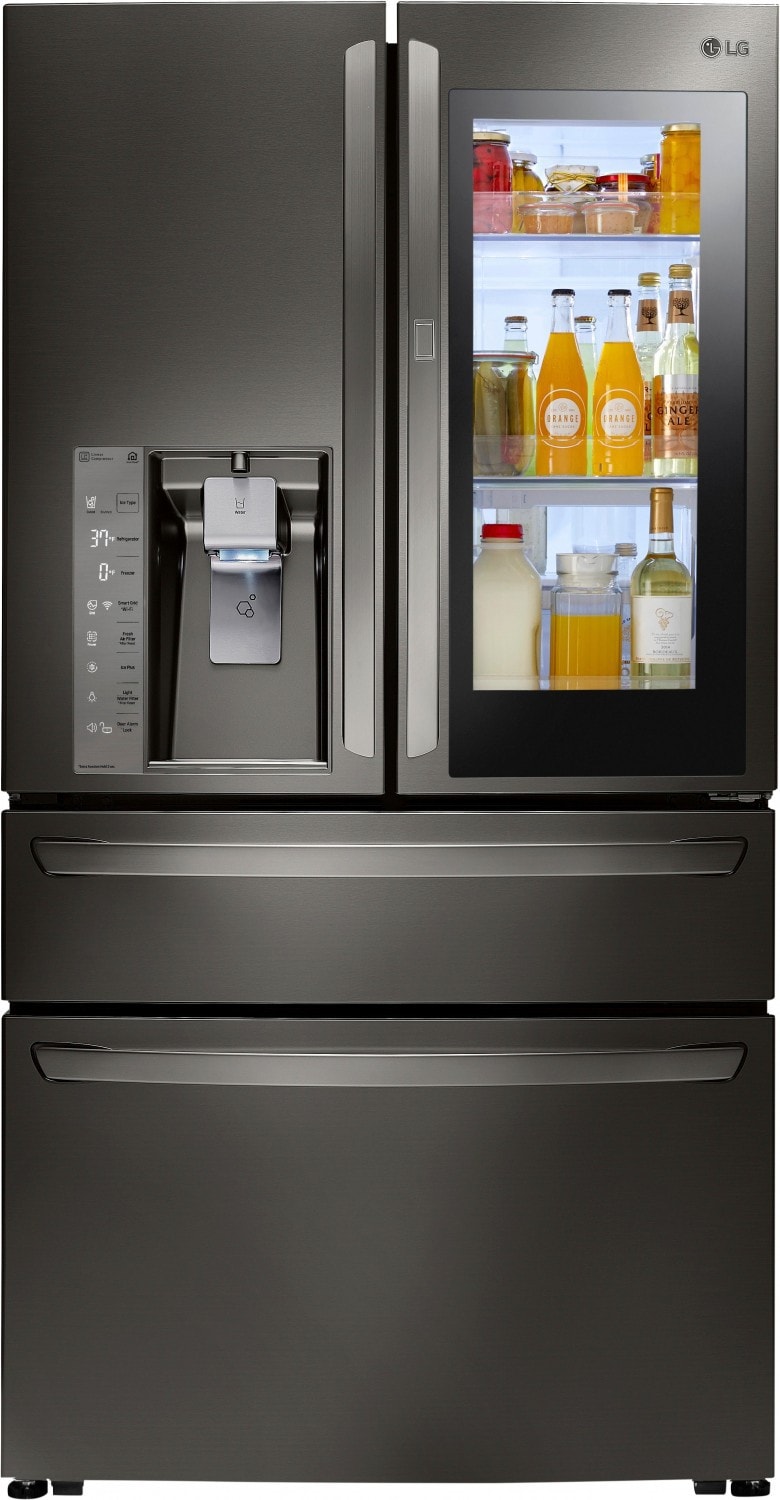 I saw the new LG Instaview Door-in-Door Refrigerator at Best Buy during BlogHer in Orlando this summer. Talk about awesome. My oldest daughter was with me and was fascinated with the "knock twice" instaview technology. As a homeowner and bill-payer, I love the concept of having a tinted glass panel that lets me knock twice to see what's in the fridge without opening the door first. As a mom, I see the huge value in not having my kids standing with the door open while they decide what they want to drink or snack on. With four kids, that could literally happen for 10 minutes several times a day! Imagine the added electrical costs on an annual basis!
We just spent a week of crazy, insane heat here in Oregon. It was over 100 degrees for almost a week straight and yesterday it was 111 degrees at 6 pm. The "knock twice" feature illuminating contents, allowing me to see inside without letting cold air out would have been perfect. I don't even want to know what our electric bill looks like after all of the in and out of our fridge this week keeping hydrated in this heat! I could just see the money being sucked out the refrigerator doors!
The tinted panel in the LG Instaview Door-in-Door Refrigeratortor lets you keep your most popular items in the front and accessible for quick grabbing when you use the dorr-in-door feature. The ColdSaver™ Panel reduces cold air loss to extend the freshness of food. Its distinctive styling with sleek design, tinted glass panel, and fingerprint resistant finish looks great in any kitchen, whether you are simply installing a new fridge or remodeling your kitchen.