Thanks to Target for sponsoring this conversation about Major League Soccer. As a Target Ambassador, we'll always share our own opinions with you.
More than 9 million kids played in youth soccer leagues in 2016, making it one of the top youth-participation sports in the country. two of my girls love playing soccer and my husband and I both played soccer growing up and in rec leagues as adults. It's no surprise we like our Major League Soccer (MLS) games!
You may not know this, but Target recently partnered with MLS and is the official sponsor of this year's MLS All-Star game taking place the weekend of August 2nd. As you gear up for the MLS All-Stars game and get ready to watch the MLS All-Star take on Real Madrid, make sure to visit Target as your go-to destination for all your soccer viewing needs for your own homegating party. My girls were so excited to grab some new Portland Timbers gear at a recent Target run. We live in Portland Timbers country, so we love our MLS games here in Oregon.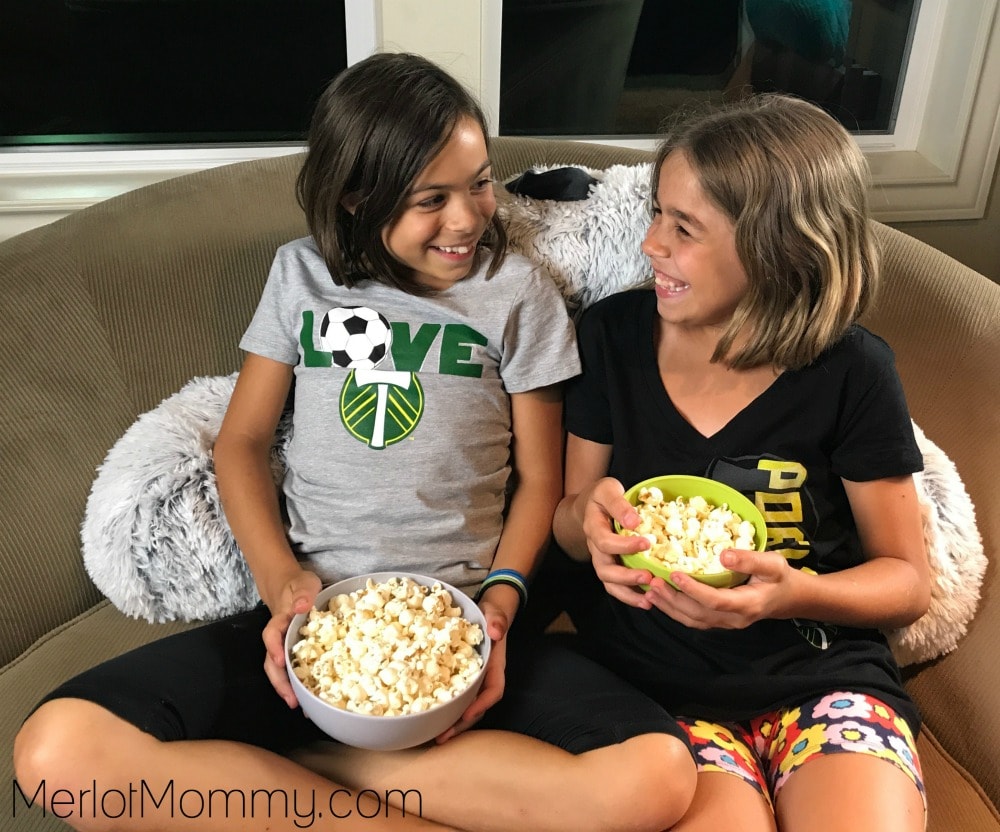 This week, we made a Target run just to make sure we had everything we needed for watching the MLS All-Star game on August 2. Shirts, snacks, cushions, soccer balls, and other soccer-related items!
The MLS All-Star Game has become a celebration of the growing momentum and popularity of soccer in the U.S., and Target is helping to make it fun for everyone.
As the presenting sponsor of the All-Star Game and an Official Partner of Major League Soccer, Target will be fully-integrated into the match through airtime, field signage, and in-stadium experiences. Target will also show up through event activations across the city throughout the week of the All-Star Game!
Target and MLS
Soccer is important to Target's guests. It's multicultural, watched and played by families, and is growing immensely in popularity. The MLS's fan base has grown 23% since 2013, which will likely continue to increase with the addition of new clubs this year in Minnesota and Atlanta.
Did you know that Target is now the Official Partner of Major League Soccer, the jersey sponsor for Minnesota United FC and the Official Retailer of US Youth Soccer. Additionally, they also provided a grant to the U.S. Soccer Foundation.
Target also has a fast-growing soccer product assortment. Sales of soccer-related items such as soccer balls, shin guards, and goals rose 10% during 2016, faster than any other sporting-goods category. Additionally, Target sold one million soccer balls in 2016. That is a lot of soccer balls!
So what will you grab at your next Target run to get ready for the Major League Soccer All-Star Game on August 2?