Disclaimer: We received tickets to explore the MAiZE. No other compensation was received or offered, and as always, all opinions are my own.
The Maize: Keeping Portland Lost Since 1999
Portland's original cornfield maze celebrates its 15th season at The Pumpkin Patch on beautiful Sauvie Island in Portland, Oregon. The MAiZE attracts 30,000 eager explorers annually to the giant labyrinth of field corn, located just 15 minutes from downtown Portland. We were 6 of those 30,000 explorers this season, as this is a fall favorite!
The MAiZE itself offers two halves, one more difficult than the other. We wandered around lost-ish for hours. The kids love being able to run through the maze and try to trick one another. There's also a Haunted MAiZE that we may go back to check out. The older two were definitely into checking out the scary maze at night. Eek!
Walking through the MAiZE, you can check off numbered signs and solve "Cornundrums" as you wander the maze. The "Cow Poke" is our favorite Cornundrum.
What a beautiful day for a corn maze! The sky was so blue! Almost no clouds to be seen. This is the view as you looked up out of the corn maze: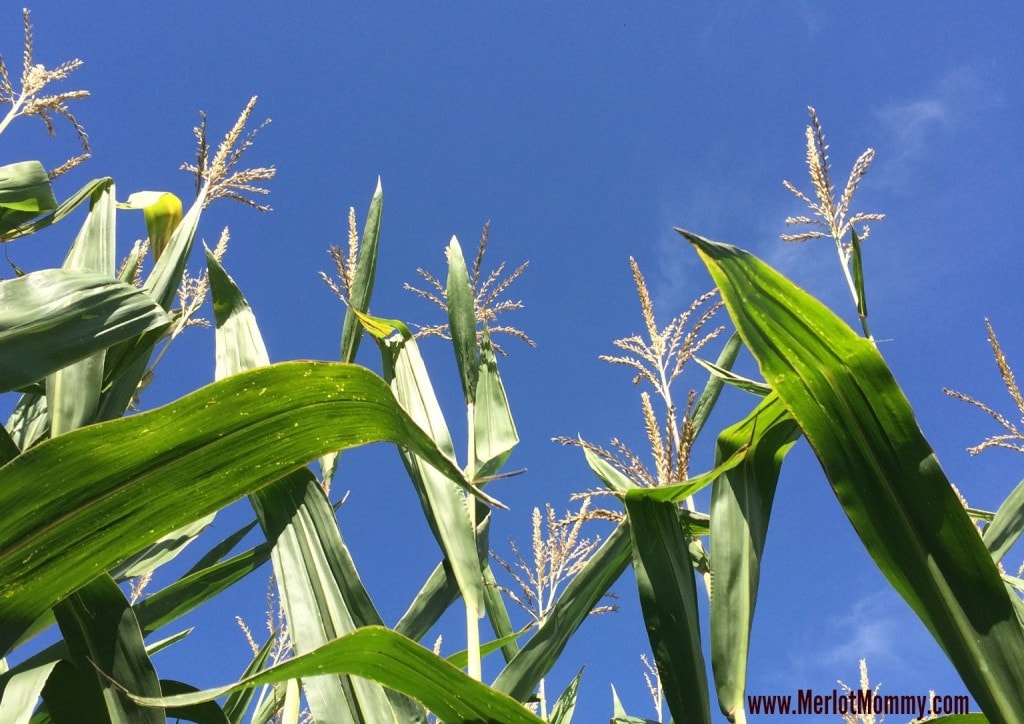 After we finished the MAiZE, we headed to the Pumpkin Patch to get some pumpkins. You can take a tractor ride to the patch or walk. You can also play on a hay bale mountain and really little ones can wander through a hay bale maze in a area designated for kids to play. There are also local food vendors (pulled pork sandwiches, roasted corn on the cob, elephant ears, etc.) to quell the appetite you worked up wandering through the corn. There's also an animal barn and farm store. We left with lots of great fresh fruits and vegetables.
Visit The MAiZE and Save
My Readers Save $2.00 off coupon for regular maze tickets. Limit 4 person customer. Order tickets online at www.PortlandMaze.com/Buy.php and enter the code: 2014.
If You Go
October: Sunday thru Thursday: 10 a.m. to 6 p.m.
October: 4-5, 11-12, 18-19, 25-27, 30-31: 10 a.m. to 10 p.m.
Open Sunday, Oct. 27, Wednesday, Oct. 30 and Thursday, Oct 31 until 10 p.m.