This is a sponsored post in partnership with Chloraseptic. All opinions are my own.
I got sick a lot as a kid. It seemed like strep throat was my friend…or nemesis. I remember using Chloraseptic® throat spray, and still do use it. But Chloraseptic also makes lozenges (as well as a pediatric grape-flavored throat spray for children ages 3 and up). They are perfect for on-the-go relief. Chloraseptic is a staple in my medicine cabinet and has been since I was a child.
Did you know that Chloraseptic is the #1 pharmacist recommended sore throat relief brand? Their products come in several flavors and options focused on a variety of symptoms. Chloraseptic offers fast-acting relief for you and your whole family. Both the sprays and lozenges are available in a variety of flavors including Cherry, Max Wild Berry, Warming Honey Lemon, and the Grape spray made just for kids (shhh…I've used the grape spray, too).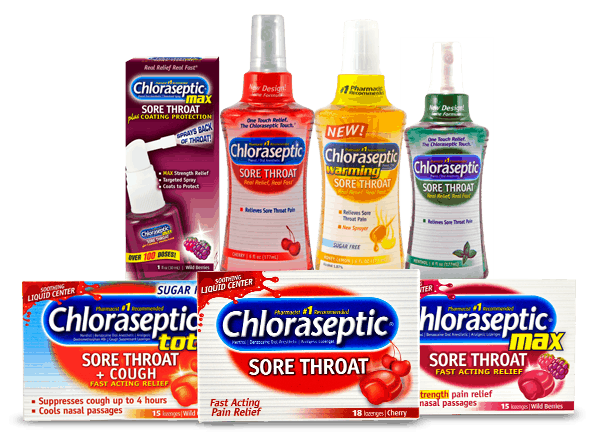 Because Chloraseptic lozenges and sprays work on contact, nothing works faster at relieving sore throats. As a parent, I can't just take a break when I get sick. The show must go on or people don't get fed, homework doesn't get done, etc. Chloraseptic products provide the relief I need to let me get back to being a parent and my kids to being kids. During cough and cold season—and beyond—Chloraseptic throat sprays and lozenges provide on-the-go relief while traveling, visiting family, and during the busy holiday season. I usually have them in my toiletry bag when I travel just for that reason.
Chloraseptic Sore Throat Lozenges have a soothing liquid center and provide fast-acting relief for sore throat and mouth pain. The Total product cools the nasal passages, as well. Chloraseptic® Sore Throat sprays provide fast relief on contact.
for kids and Max Wild Berry with a target sprayer.
How Rampant is Cold and Flu in Your Area?
Want to know how cold and flu is doing in your area? Check out the Cold & Flu tracker on the Chloraseptic website. Visitors can go online and see where in the country the flu is hitting hardest and check outbreaks and symptoms in their local area.
Save $1 on Chloraseptic Products with this coupon