One of the most exciting parts of traveling for me is being able to try different foods. The foodie in me loves to try it all. I've discovered a little gem of a bakery in the Upper Whistler Village in Whistler at the base of Blackcomb Ski Area in British Columbia, Canada. Portobello Market and Fresh Bakery rivals some of the best bakeries and coffee shops I've visited around the world.
Portobello offers great coffee beverages and bakery items at great prices, even great prices for a resort! Their espresso is dark and rich with a beautiful crema.
Their baked goods are delicious. They have a beautiful buttery croissant. They also have the most delectable "breakfast" treat I've ever had in my life: a Maple Bacon Donut.
Yes, anyone who loves maple and bacon has probably had a maple bacon donut combination. I certainly have, but this one is better than any I've ever had. It's as if the bacon is coated in maple syrup. And it's made with real maple syrup, not a fake maple flavor. And the piece de resistance in this creation—a maple custard filling. There are no words. It is that amazing.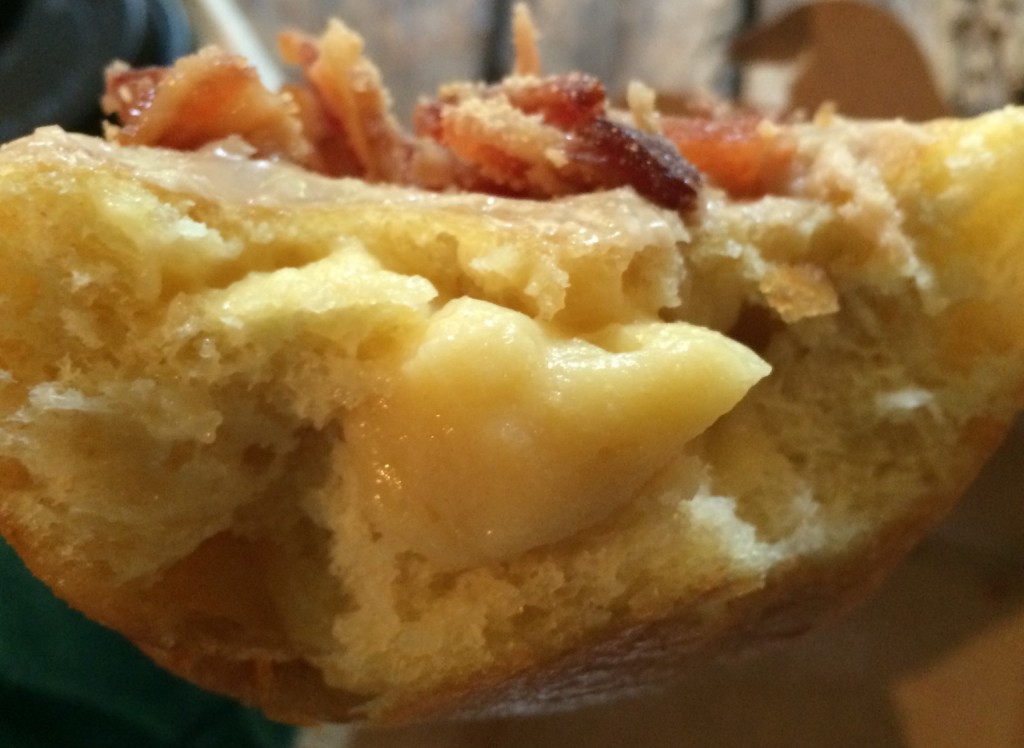 When traveling in a resort town, everything you buy is marked up. It is just part of the game of having a captive audience. When you travel to a resort area, you just expect jacked up prices on everything. So when you discover a place like Portobello that doesn't really have jacked up prices and has great offerings, you want to go back. Their bakery items are priced competitively to those of any high-end bakery. Their coffee beverages aren't any more expensive than any other place that serves items like espresso, lattes, and cappuccinos. We've been here for 3 days so far, and I've been to Portobello twice, with another stop planned today.