My Green Mattress was founded by Tim Masters. Tim is an experienced businessman, master craftsman, and devoted family man. Tim's daughter, Emily, inspired him to expand his offerings to include all natural mattresses. Shortly after Emily was born, it was apparent that she suffered from eczema and allergies. Tim and his wife, Cindy, took Emily to see the best pediatric dermatologists, but also did their own research and found that all-natural products could help alleviate Emily's symptoms.
Tim realized it was time to offer all-natural mattresses to his customers, and rushed to put one in his daughter's crib. Emily is now sleeping on a twin-size, all-natural mattress handcrafted by her Dad. She is a happy, healthy little girl that loves to play with her three sisters, Rylee, Madelyn, Megan, and with her brother, Kyle.
Tim began working as an apprentice at family-owned, Quality Sleep Shop, that was established in 1968. As an apprentice, Tim mastered the art of mattress making. He eventually bought the business and has expanded it with the addition of the My Green Mattress division to keep up with the ever-changing needs of his customers.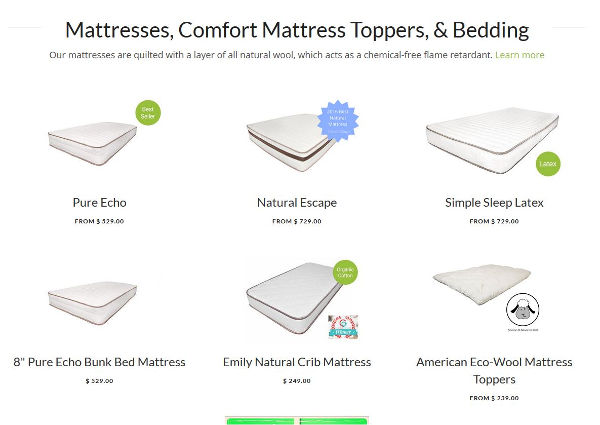 At My Green Mattress, they don't think that a safe, non-toxic green mattress should be a luxury purchase. For over a decade they've been handcrafting mattresses using all natural and organic materials, without chemical flame retardants, high VOC foams, or adhesives and offering them at affordable prices.
We're looking forward to reviewing one of these mattresses from My Green Mattress, so watch the blog for that to come soon!
They own the factory and they buy their materials in bulk so that they can pass those savings on to their customers. They may not make the most mattresses, and they're ok with that. They make the best, green mattresses for your family. For More Information visit www.mygreenmattress.com.