Mmmmm….fudge. I love homemade fudge, especially during the holidays. Getting homemade fudge delivered to my doorstep is also pretty amazing. I'll take food delivery over flower delivery any day.
Offenbacher Gourmet Fudge uses an over 70-year-old family recipe to hand-craft fudge in traditional flavors as well as new flavors such as mango and Champagne. Available in three sizes, you can choose  a round box with 10 pieces, a 6-piece tin, or a 32-piece tin in one of seven flavors. All of their fudge is also gluten free.
Based in Texas, Offenbacher also donates a portion of proceeds during the holidays to feed under-privileged, deserving Texas families, so your holiday fudge purchase also helps a local (to the business) cause.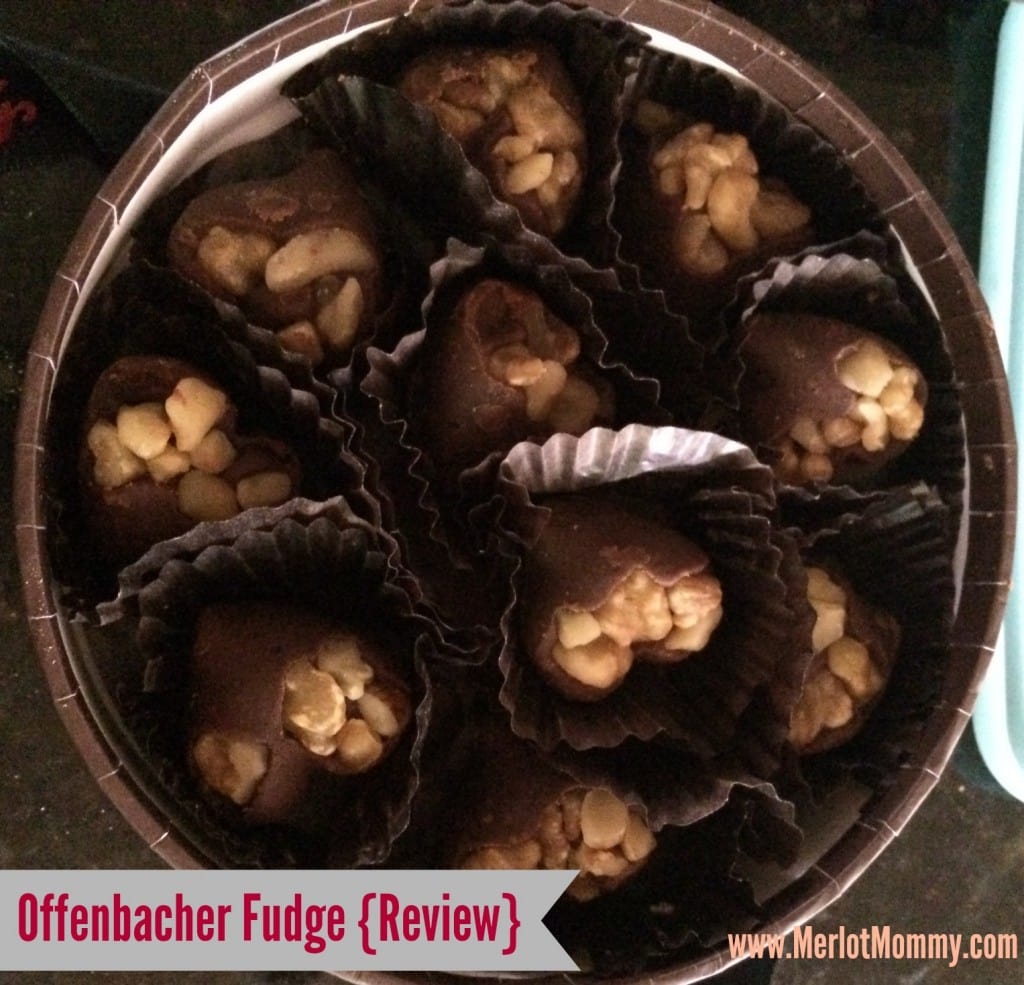 When I received the box, it came in a box with ice packets to keep the from from melting, which was perfect for a warm summer's day. I sampled the Original Fudge in the 10-piece round box, made with milk chocolate and English walnuts. The fudge melts in your mouth. It was so smooth and soft! And fresh! I was surprised at just how fresh the fudge was considering it had been shipped!
Disclaimer: I received a sample of Offenbacher Fudge to review. No other compensation was offered or received..