This is a sponsored post in conjunction with Acorn Influencer Program. All opinions are my own.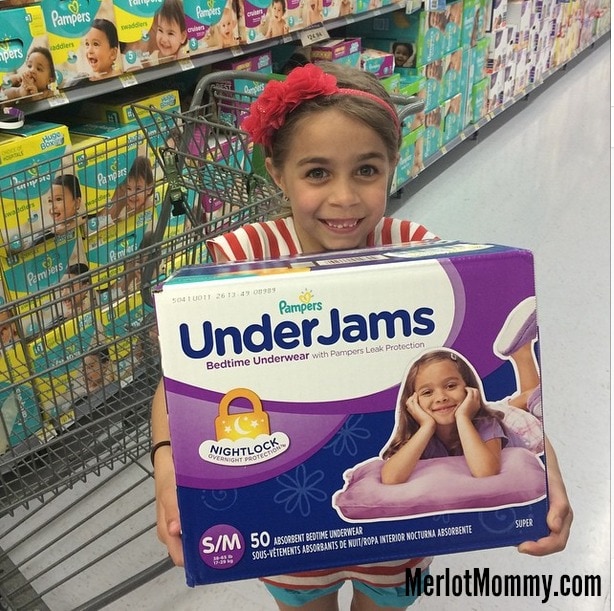 As a parent, you probably know that every kid potty trains at a different rate. That same difference applies for night time dryness and bedwetting. In fact, 7–10% of kids will still have enuresis (bedwetting) accidents at the age of 7; a few kids will even still wet the bed into their tweens, and that's normal. But normal or not, it can still be a confidence killer. And add to that the fact that you might be a twin that has occasional accidents when the other twin doesn't? Well, that's a whole other issue all together. No one wants to be the twin that is behind on anything, let alone having dry nights and sleepovers. Fortunately Pampers UnderJams can help bring the confidence back to kids who occasionally (or regularly) wet the bed!
As a mom of four kids, I've seen firsthand how kids mature and develop differently. As a mom of twins, I know that when one twin develops differently from the other, sometimes it causes confidence issues—like when one twin has completely outgrown enuresis and the other still has a few episodes now and again. One twin was dry day and night at the age of 2. Done. So easy. The other twin is just different. She took longer to potty train during the day, and she is the one that still sometimes wets the bed at night. With the Pampers UnderJams night wear leakage protection that features a NightLock ultra-absorbent core, we can conquer the bedwetting! Bring on the sleepovers and confidence! With the Pampers UnderJams low waist, only my daughter knows she's wearing them! With their ComfortWear quiet, cloth-like materials for privacy, they sound and feel like undies so Pampers UnderJams are discreet.
We found as our kids were older and the bedwetting incidents became fewer and farther apart, Pampers UnderJams were the perfect way to conquer bedwetting. They provide the added protection for home or travel and are easy to find at your local Walmart!
Looking for more ways to talk about bedwetting with your kids? Here are some fun coloring sheets and a Sal the Sasquatch book from Pampers Underjams just for you!