I received product for review. All opinions are my own.
If you are looking for new nail clippers, you should definitely check out the Clyppi Nail Clipper Set. They really are ultra cool precision tools and the best nail clippers you'll ever need to buy! The Clyppi fingernail and toenail clipper set exceeds my expectations with both function and style. Clyppi is made of stainless steel, and the trimmers are manufactured with quality metal. Clyppi nail clippers are durable, and I don't have to worry about the finish peeling, flaking, rusting or otherwise breaking down, which can be a common problem with other cheaply made nail clippers.
The edge of the Clyppi nail clipper is also so sharp that I didn't need to file my nails after trimming, which I almost always have to with other nail clippers I've used, and my nails didn't peel or split after trimming. The placement of the built-in file is perfect, and it provides extra grip at the tip of my thumb.
Between the brushed stainless steel, file and wide design, I felt so confident using the Clyppi fingernail trimmers I was able to use them on my toddler, as well, which isn't always an easy feat on a moving target.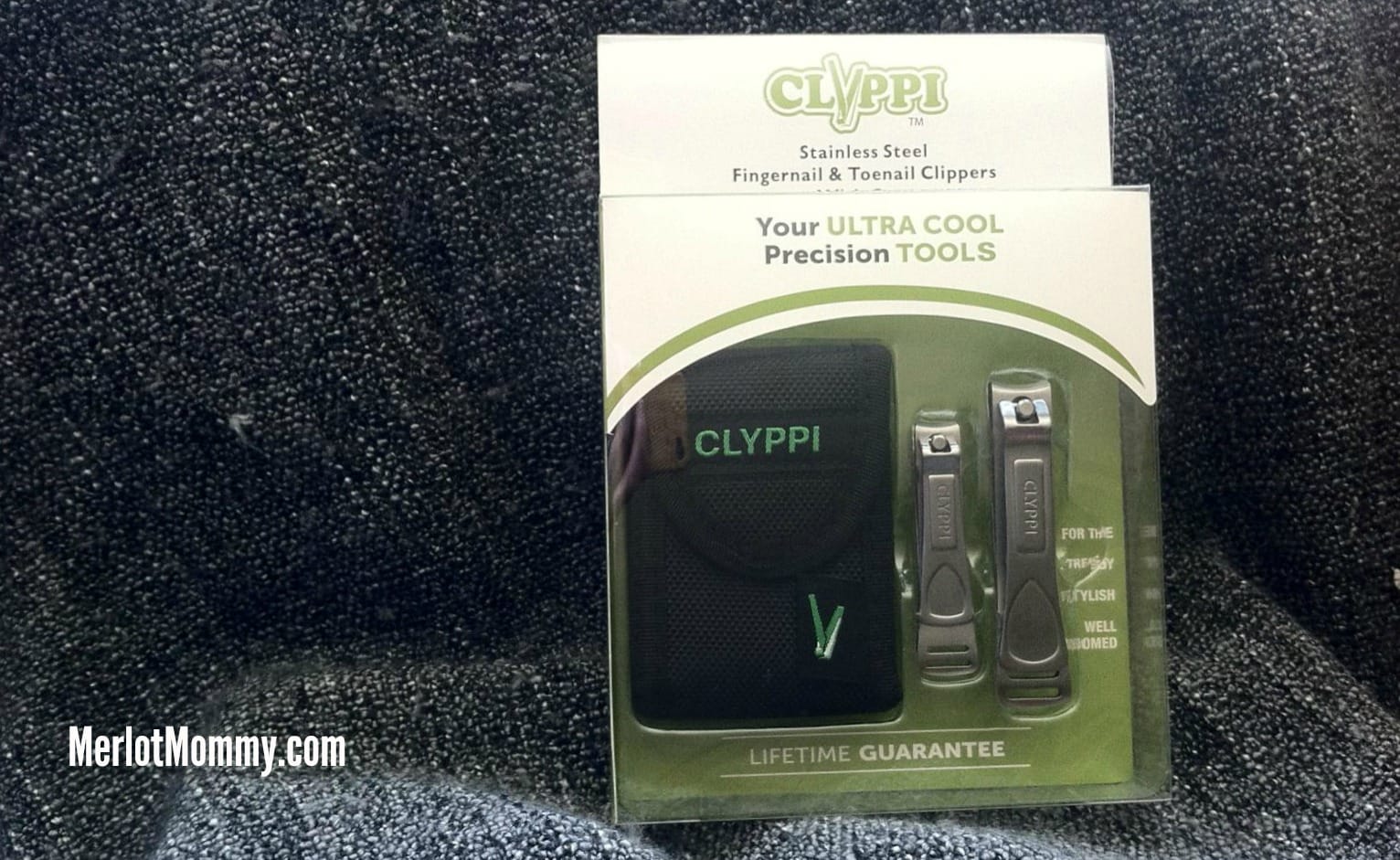 The Clyppi toenail clippers worked just as well as the fingernail clippers and even held up to thick men's toenails without bending the clipper shank and they cut effortlessly. The bag is perfectly sized, stylish and discreet.
I highly recommend the Clyppi precision tools Set. With a lifetime guarantee you really can't go wrong purchasing a quality product like Clyppi.
Save 25% on Clyppi Nail Clippers
For a limited time, you can get your own Clyppi Nail CLippers for 25% off!
Clyppi Finger Nail Clippers: Take an additional 25% off with code: CLIP7777
Clyppi Toe Nail Clippers: Take an additional 25% off with code: CLIP8888
Clyppi Finger & Toe Nail Clippers set: Take an additional 25% off with code: CLIP9999
Clyppi Finger & Toe Nail Clippers with case: Take an additional 25% off with code: CLIP1111