I received The Piggy book for review. All opinions are my own.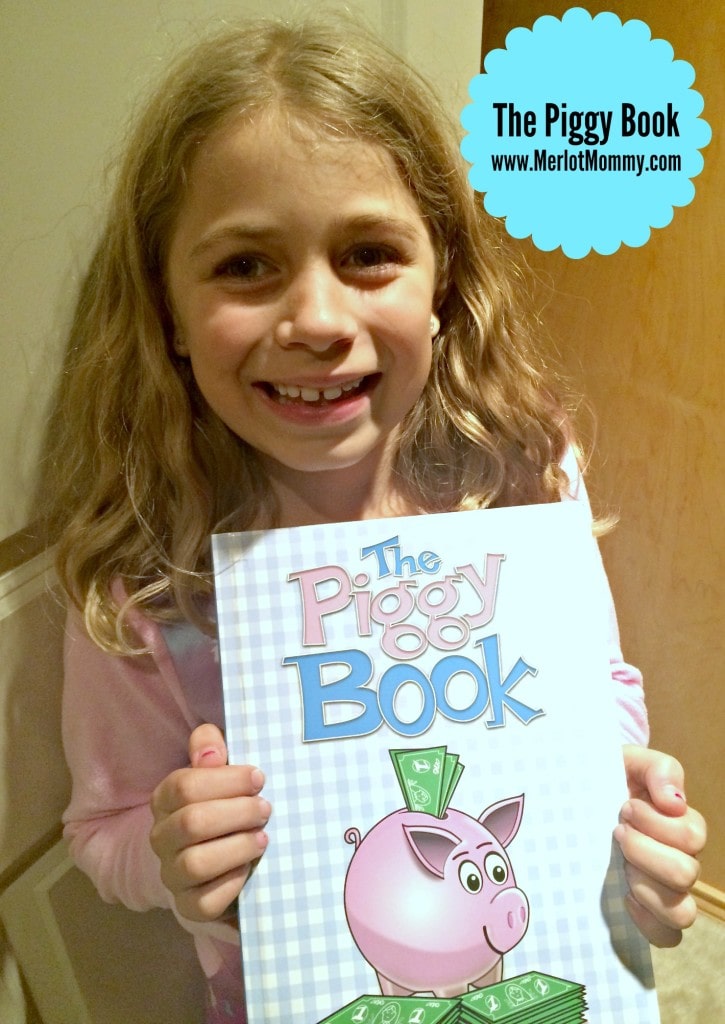 The Piggy Book is a cool new way to inspire kids to learn how to value money as well as to learn the importance of saving and spending it wisely. Most kids want to save their money for something down the road and this book can be the catalyst to some educational conversations with your kids about the things they'd like to save up for, what it means to earn and save money, and how these skills will help them the rest of their lives. And best of all—it's really fun!
My daughter was so excited when The Piggy Book showed up. The layout of the book is simplel it contains 100 plastic slots to save up bills. Kids love to see their money growing before their eyes, and they can always flip through the book and count up all the money they're saving! Also, it's hard to keep those bills in your traditional piggy bank. They just don't go in or come out easily. Additionally, there are pages to write down all of their goals ("What I'm Saving Up For") and also a "Piggy Ledger" to practice the basics of deposits and withdrawals. There's even a picture of who is on your bill to help you learn about different denominations of bills.

Enter to win The Piggy Book
Enter below to win a copy of The Piggy Book! Entrants living in the U.S. ages 18+ are eligible to win. One entrant per household. All entries will be verified. Good luck!
a Rafflecopter giveaway