In Pixar Onward, two teenage elf brothers—Ian and Barley Lightfoot—set out on a journey to find magic in order to spend one last day with their father, who died when Ian was too young to remember him.

Pixar Onward Review
Pixar Onward is a heartfelt movie that's been well written; there's no question about it. Overall, it's a good film but misses in a few spots. And if Pixar can make us feel too much, Onward maybe did just that.
While this fantasy-magic-adventure quest is pretty straightforward, the plot is likely to make even the most stoic of adults—especially those who have recently lost a parent or experienced loss—shed more than a few tears.

Pixar Onward Deals with Loss and Grief
While this fantasy-magic-adventure quest is pretty straightforward, the plot is likely to make even the most stoic of adults—especially those who have recently lost a parent or experienced loss—shed more than a few tears.
However, the loss and grief and the way in which they are embodied in the film is so raw for anyone who has recently lost a loved one. So. Many. Feels.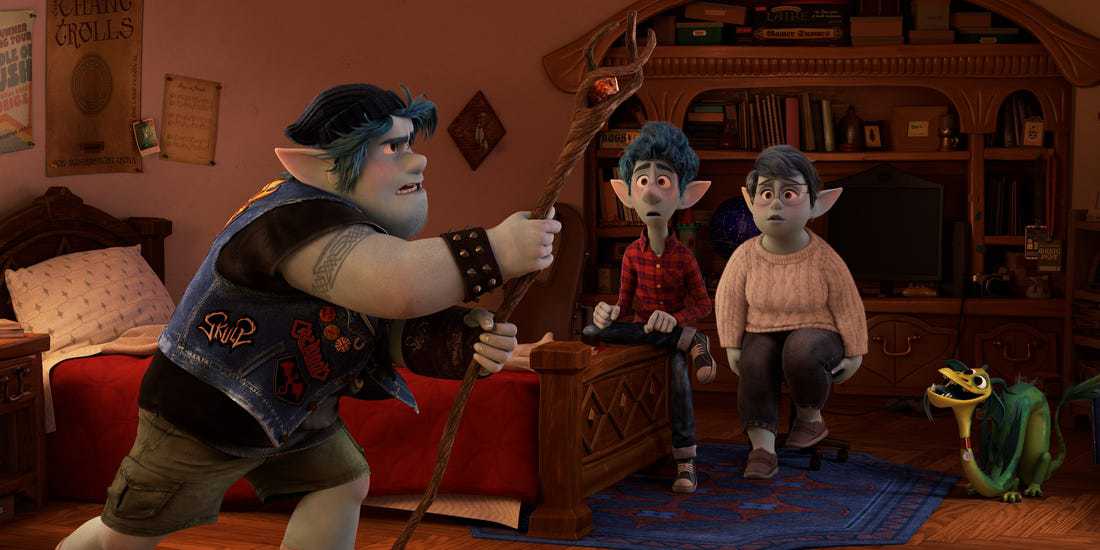 Pixar is known for making an audience feel, but I haven't cried this much since Up.
Full disclosure: I lost my dad to cancer 10 years ago. I'm the Barley to my sister's Ian in this Lightfoot sibling relationship. When you lose a parent, you miss out on so many moments you wish you'd been able to have over the years.
As an adult who has lost a father, for example, those moments include your dad seeing your children be born, having your dad give you away at your wedding, watching your children grow up, and a slew of other moments as you come into your own as an adult.
Is Pixar Onward Safe for Kids?
As with any movie, the answer to this question is subjective and with caveats.
If your kids have experienced any kind of parental loss, I highly suggest screening this first before taking your kids.
After the above caveat, in general, the answer is yes.
Pixar Onward is rated PG. If they are older, the movie is fine, given the above caveats regarding loss/grief.
If your kids are sensitive or can't handle fantasy and the obscure, note that the Lightfoot dad, once he's been brought back with magic, is only a bottom half through the movie. That can be unsettling for some kids.

Life Lessons from Pixar Onward
Sometimes what you need or searching for is right in front of you all along.
Ian and Barley go on a journey to find their dad. No spoilers, but what they find may have been right in front of them all along.
Stepfathers can be great, despite the fact that the relationship between stepkids and stepparents can be challenging.
Ian and Barley's stepfather figure Colt Bronco isn't the easiest to get along with. The boys and Colt have a challenging relationship, but there are virtues they discover once they get over the hurdles.
Chaos vs. Order in Balance
Ian is the embodiment of order; he needs to learn to face chaos and take risks. Barley is the exact opposite of Ian. From looks to stature, from temperament and sense of adventure, Barley serves as a guide for their quest.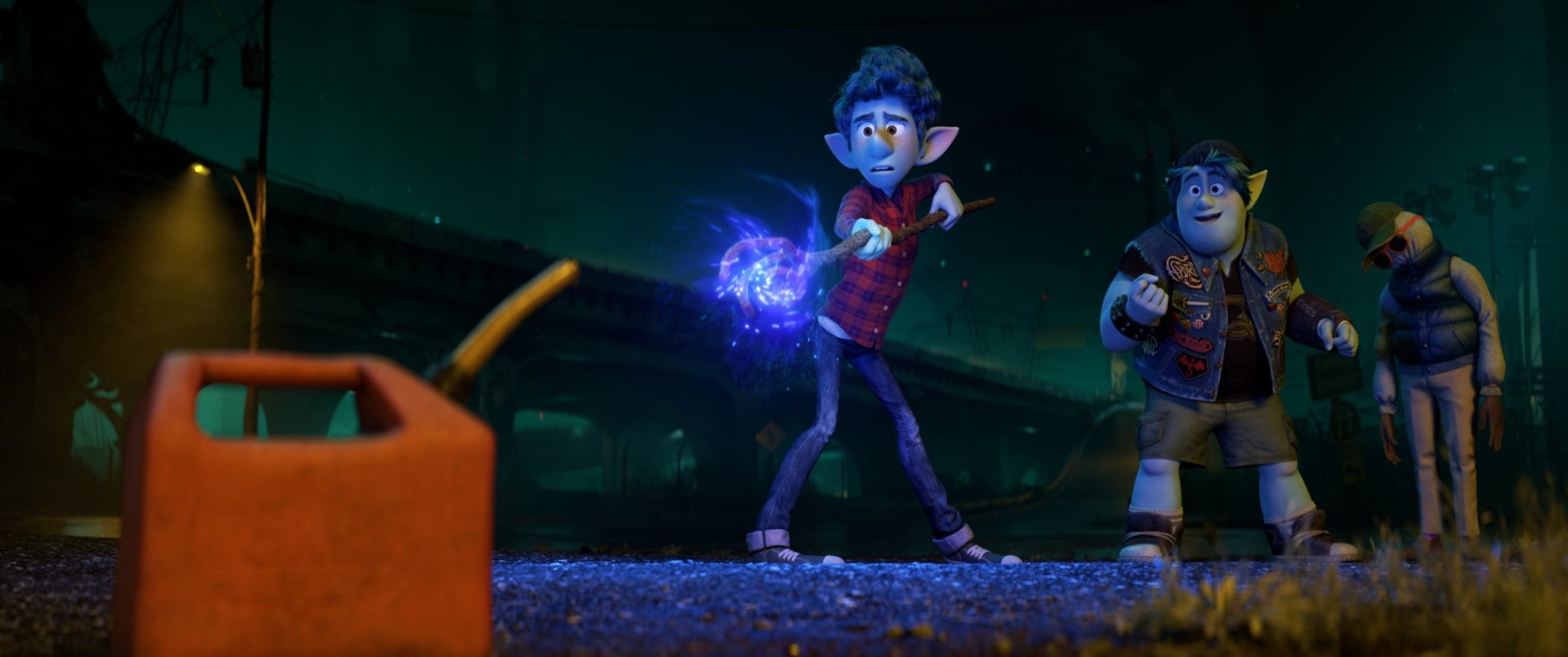 Who are we?
We all want to know where we come from, our ancestry, our heritage, stories of our past. Understanding where we come from can help us to better understand ourselves and what we want our legacy to be. We may not all go on a huge quest to learn about our past, but often we research to learn more. Ian and Barley are so relatable in that way.
When Bad Things Happen, Trauma Shapes Us
By this point in our lives, we probably all know that trauma shapes us, for better or for worse. Again, no spoilers, but Barley shares a moment in which he was scared to show love. His regret for this moment sets the stage for his future actions. Barley chooses from that point on never to be scared again and that guides his journey in life, showing how trauma can shape character.
Truth Above All
This is something I personally believe and get so much flack for in my influencer space. I 100% truth and honesty are the building blocks of a person.
In Pixar Onward, there is a pivotal scene that depicts the importance of truth. There is a spell that simply will not work unless Ian is 100% truthful and we are shown how even the smallest of white lies can impact outcomes and relationships. Trust in the ones you have chosen to love and the ones who have chosen to love you.
About Pixar Onward
Set in a suburban fantasy world, Disney and Pixar's Onward introduces two teenage elf brothers (voices of Chris Pratt and Tom Holland) who embark on an extraordinary quest to discover if there is still a little magic left out there. A new trailer and poster are now available, and new character posters were recently revealed, introducing cast members Mel Rodriguez, who voices Officer Colt Bronco; Lena Waithe, who lends her voice to Officer Specter; and Ali Wong, the voice of Officer Gore. Also featuring the voices of Julia Louis-Dreyfus and Octavia Spencer, Onward opens in U.S. theaters on March 6, 2020.
Have you seen Pixar Onward? Leave us your thoughts below!