Disclaimer: This is a sponsored post as part of the The Mission List/Quandary campaign. As always, all opinions are my own and/or those of my kids.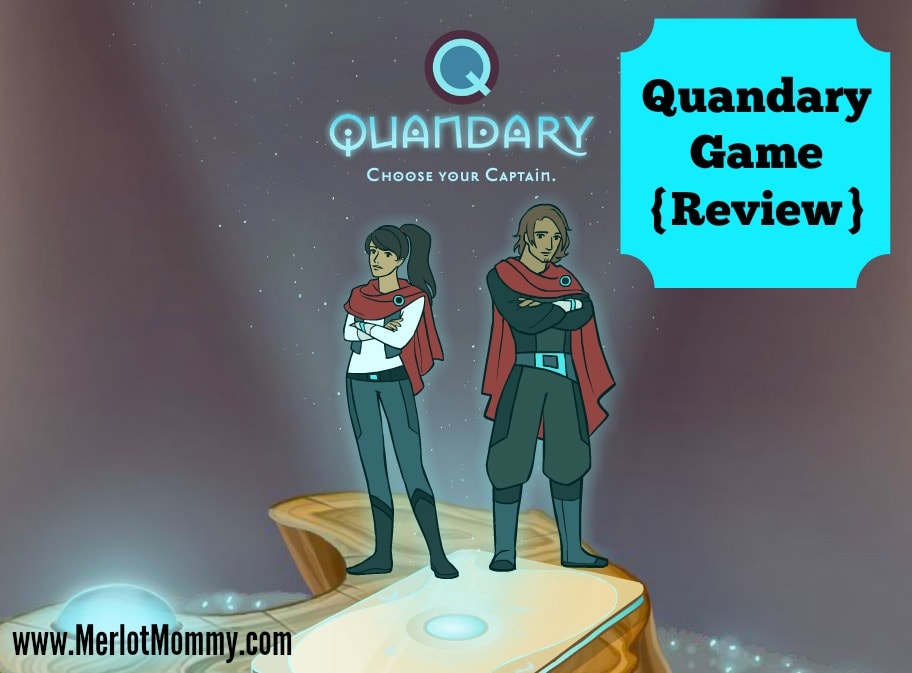 If your kids are anything like mine, they love to get screen time. The problem with many video games these days, is that the kids are engaged and having fun, but they aren't necessarily developing their minds or being exposed to ethical dilemmas and how to make important decisions in life. Quandary is a video game that does just that and is educational as well as interactive. Quandary has won numerous awards, including the 2013 Games for Change Game of the Year award. It aims to support a particular kind of learning: not the learning of knowledge per se, but the learning of new skills.
About Quandary
Last week, we downloaded the Quandary game. Quandary is a digital game that provides learning experiences structured to help players develop ethical thinking skills. The game is all about developing ethical decision-making through play. The game itself is designed for ages 8 and up. I played with my 9- and 11-year-old children. My 11-year-old son definitely "got it" more so than my 9-year-old did. She needed more help understanding the objectives of the game and what to do for the play of the game. Part of that is because he is older, and part of it is because he is much more analytical than she is. He also enjoyed the comic book-style narrative to the game.
The premise of the game is that you shape the future of a new society while learning how to recognize ethical issues. By being able to recognize ethical issues, your children will better be able to deal with challenging situations in their own lives. While designed for one player, you can play with someone like we did. Players lead a new human colony on a distant planet. They must make difficult decisions in which there are no clear right or wrong answers but rather important consequences—to themselves, to others in the colony, and to the undeveloped planet Braxos. Throughout playing, players develop life skills such as critical thinking, perspective-taking, and decision-making. The Quandary game provides a framework for how to approach ethical decision-making without telling players what to think or what decision they should make.
Quandary Offers Learning Tools in the Form of "Play"
Research shows that well-designed digital games can be effective learning tools for students, especially for the development of social and ethical skills. Quandary's narrative-based learning experience is particularly suited to help children develop ethical thinking skills. The storyline features the creation of a new society on Braxos, heightening players' sense of free choice and responsibility to develop this new society. Quandary supports two core ethical thinking skills: perspective-taking and critical thinking.
Quandary helps develop perspective-taking by putting players in others' beliefs, preferences, attitudes, and condition throughout the play of the game. Perspective-taking is a core social skill. Critical thinking and reflection is associated ethical reasoning—another core skill for success. Quandary relies on players to coordinate concepts or statements in complex ways, and then based on those concepts and statements, receive input and feedback from characters in the game. Players are encouraged to approach situations with a reflective attitude in order to evaluate how their choices impact behavior.