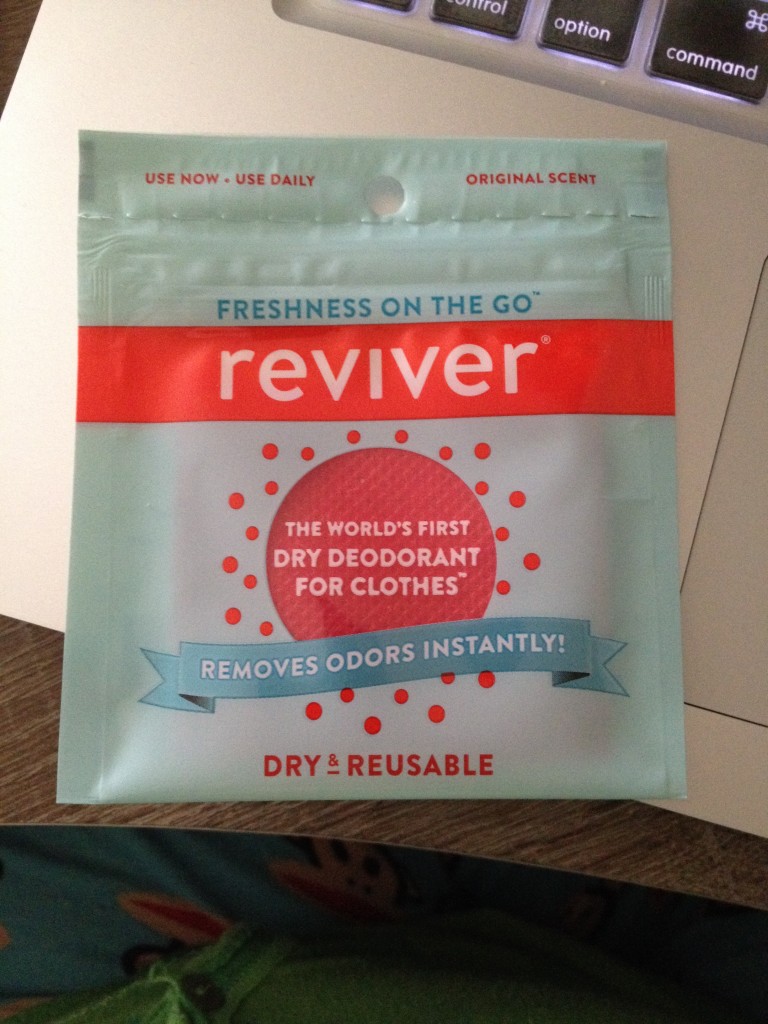 Reviver The World's First Dry Deodorant for Clothes is an odor-neutralizing wipe that you use on clothing to eliminate unwanted scents on your clothing. Reviver's proprietary blend of organic odor neutralizers and hypo-allergenic fragrance provided freshness on the go.
As an avid traveler for both work and play, I often spend hours on planes and in airports. After 12 hours on a plane, you smell. Stale, sweaty, unshowered. On my last trip, I brought Reviver The World's First Dry Deodorant for Clothes with me to wipe on my clothes and hair when I landed after a 12-hour leg. My clothes still smelled fresh hours later. The Reviver is small and discrete (the package is about 3" square) and reusable. When finished, you put the wipe back in its resealable pouch to use again later.
Aside from traveling, Reviver has lots of other freshening purposes. We've all been to the bar and smelled like a bar the next day. Clothes can be washed, but sometimes accessories like purses aren't as easily washable. Use the Reviver to freshen up your purse or jacket. Other aromas like the smell of coffee shops or lunch can also be wiped away.
They're pretty affordable, too. $18 gets you 6 reusable Reviver wipes. That's great price for instant freshness!
I received a sample of Reviver to try and give my honest review and opinions. All opinions are my own.