Bring home the Ultimate Collector's Edition May 4 and experience the thrills of SPEED in 4K Ultra HD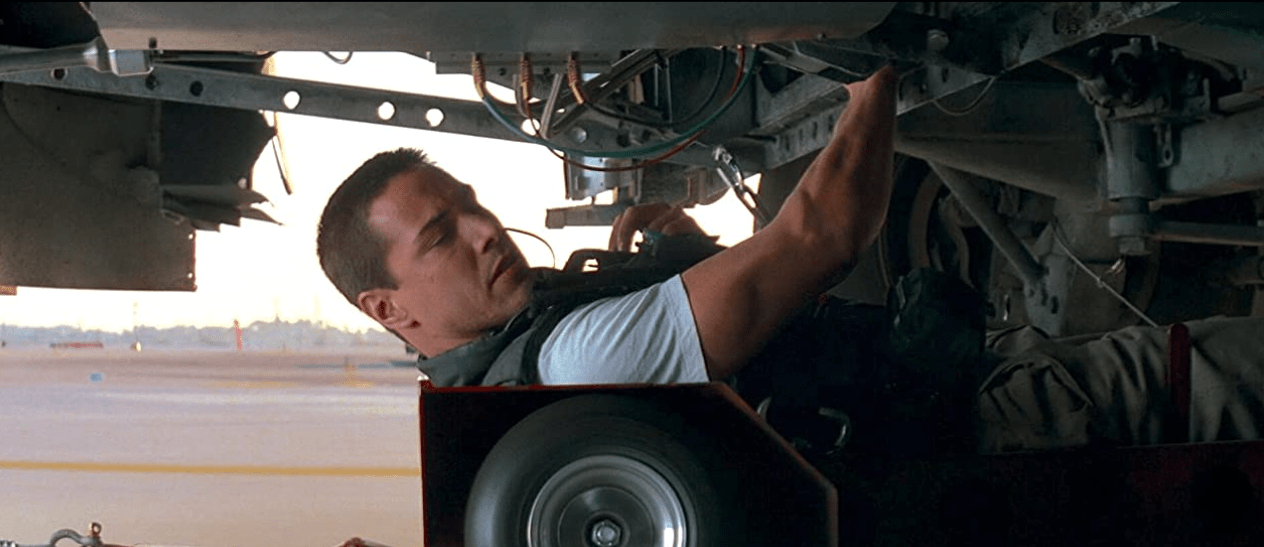 Jan de Bont's action-thriller SPEED races to 4K Ultra HD for the first time on May 4, including a limited-edition SteelBook, found only at Best Buy. This post contains affiliate links.
It's been 27 years since we watched L.A.P.D. SWAT team specialist Jack Traven (Keanu Reeves) do everything possible to defuse a bomb on a city bus through the streets of Los Angeles at more than 50 mph. Now you can feel that same exhilaration in 4K!
Experience the Thrills of SPEED for the First Time in 4K Ultra HD
Hold on tight for a rush of pulse-pounding thrills, breathtaking stunts, and unexpected romance in a film you'll want to see again and again. Traven is sent to defuse a bomb that a revenge-driven extortionist (Dennis Hopper) has planted on a city bus.
But until he does, one of the passengers (Sandra Bullock) must keep the bus speeding through the streets of Los Angeles at more than 50 miles per hour—or the bomb will explode. This high-octane chase of suspense, nonstop action, and surprise twists, is a joyride sure to keep you on the edge of your seat!
Grab your copy of SPEED on 4K today!

SPEED Bonus Features*
Audio Commentary by Jan de Bont
Audio Commentary by Graham Yost and Mark Gordon
Action Sequences
Inside Speed

On Location
Stunts
Visual Effects
HBO First Look: The Making of Speed

Extended Scenes

Jack Shoots Payne in the Neck
Payne Lives/Cops Party
Annie's Job
After Helen's Death
Ray's Crime
Cargo Jet Explosion: The Airline Version

Speed Music Video by Billy Idol
*bonus features vary by product and retailer
SPEED 4K Street Date: May 4, 2021
Feature Run Time: 115 minutes
Rating: U.S. Rated R; Bonus material not rated