Disclaimer: This is a sponsored post written by me for Sverve and Wal-Mart. I will receive a free product and compensation for this post. As always, all opinions are my own.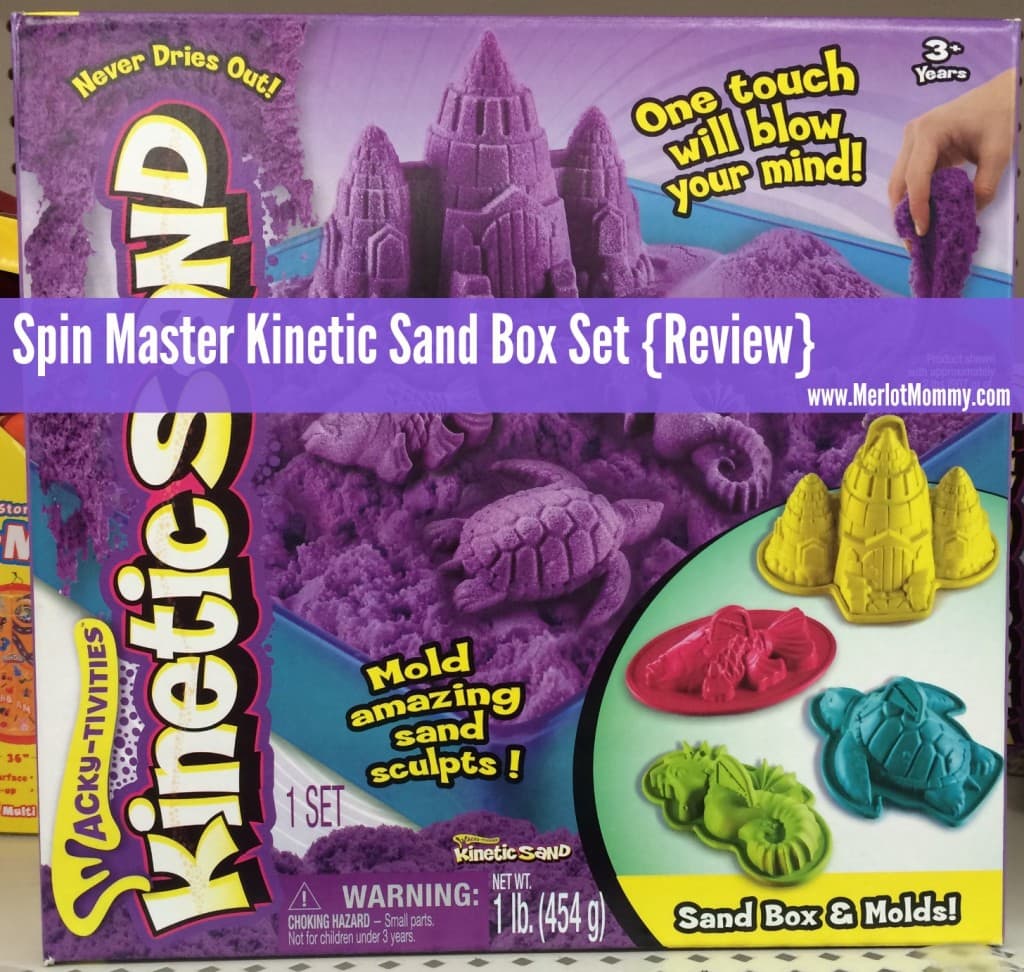 Have you and your kids discovered the amazement that is Kinetic Sand? Kinetic Sand is incredible. It's one of this year's hottest toys. My kids love it, but I may love it even more. You can squeeze or build for hours with the Spin Master Kinetic Sand Box Set. The set comes with a sand box, four molds, and one pound of Kinetic Sand. It's available at Wal-Mart for $19.97. You can pull the sand a part or squish it together to build a shape or use a mold…the sand sticks to itself! It's amazing. I enjoy playing with it (I may actually play with it when my kids aren't home…shhhhh).
The Spin Master Kinetic Sand Box Set is recommended for kids ages 3 and up. Younger kids can certainly play with it, but you'll want to make sure to supervise them, even though it isn't harmful if they do ingest a little. One of the best parts about this soft and stretchy Kinetic Sand is how easy it is to clean up. You just kind of roll your handful of Kinetic Sand across the bits you want to pick up and voila! You've cleaned up!
Spin Master Kinetic Sand Box Set Features:
• Easy clean up. It sticks to itself!
• Gluten free and not harmful if children accidentally eat the sand
• Product comes in purple in the set (also brown sand is available, just not in the set)
• Pull, pack, shape, and mold just like real sand
• Never dries out
Want more information on the Spin Master Kinetic Sand Box Set? Visit www.wackytivities.com.