Merlot Mommy is a participant in the Amazon Services LLC Associates Program, an affiliate advertising program designed to provide a means for sites to earn advertising fees by advertising and linking to Amazon.com.
Star Wars is everywhere. If your family is even half as crazy for Star Wars as my family is, you'll love these super easy and quick Star Wars Inspired Chewbacca Wookiee Cookies. You start with a basic sugar cookie and decorate them to look like Chewbacca. These are a great treat for any occasion, whether you have a theme party or just want to add a little extra Star Wars fun into your life.
Star Wars Inspired Chewbacca Wookiee Cookies
Ingredients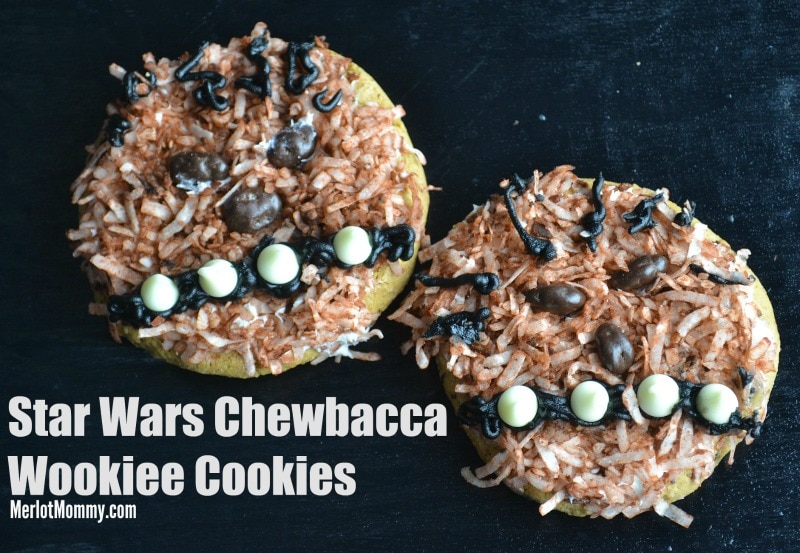 Directions
Spread vanilla frosting on each cookie.
In a Ziploc Sandwich Bag, mix shredded coconut and brown food coloring.
Press frosted cookie in brown coconut flakes.
Use the black icing to paint make lines for Chewbacca's face.
Use black icing to draw a thick strip a along the bottom of the cookie.
Place a few white chocolate chips in a row along the black icing.
Use Raisinets or chocolate chips for the eyes and nose to complete Chewbacca's face.