Guardians of the Galaxy Vol. 2 is out in theatres today! We're so excited this film is now in theatres everywhere! To celebrate the new film. we have an Ultimate Guide to Guardians of the Galaxy Vol. 2 Gifts and Merchandise for your geeky Marvel shopping pleasure! We're such Marvel nerds we already own so many items from this Ultimate Guide to Guardians of the Galaxy Vol. 2 Gifts and Merchandise and we'll keep adding to our collection. The Funko POPs are one of our favorite items to collect. Who doesn't need every form of Groot you can buy?!
This post contains affiliate links, meaning that when you click on a link that we recommend, we may receive a commission if you purchase a product. We wouldn't be doing our job to pay the bills if we didn't monetize somehow!
Description: Gear up like Star-Lord with the Star-Lord Elemental blaster! The Star-Lord Elemental Blaster boasts 3 unique blasting settings with different lights and sound effects that just might pack enough galaxy-saving dominance to shut down the bad guys. Rotate the blaster to access new elemental modes, including Water, Fire, and Electricity.
Description: Let your imagination do the talking and jot down your brilliant ideas in this notebook inspired by Groot from Guardians of the Galaxy Vol. 2. It comes with a galaxy of pages and a handy little bookmark so you never lose your place! My youngest daughter tried to snag this adorable Groot Journal the second she found it in my suitcase after my press trip to Los Angeles.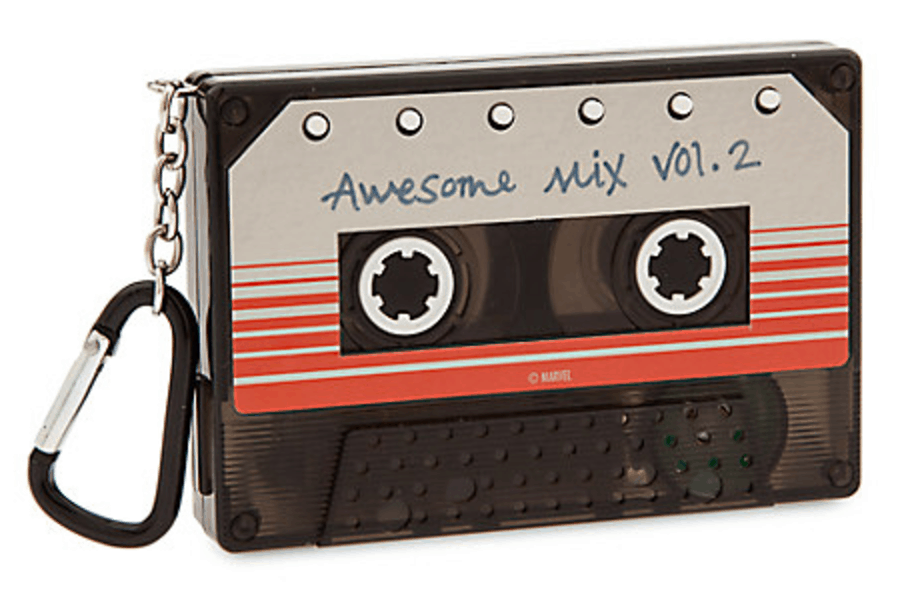 Sound Machine
Description: You'll be in tune with Star-Lord and the rest of the Guardians of the Galaxy with this cool Sound Machine. Inspired by the "Awesome Mix" cassette tape in the original, this features cool sound effects and music at the touch of a button.
Description: A 32-page bedtime picture book told through the eyes of Marvel's lovable characters Rocket and Groot. It's been a long day for baby Groot and he's ready to be tucked in for bed. Just as his eyes start to close, Rocket Raccoon bursts onto the scene! Groot can't go to sleep yet, there's a whole galaxy that needs to be defended and they must work together to save the day! Then maybe, just maybe, Groot will finally get the rest he deserves!
Description: Groot dances to music from Guardians of the galaxy Vol. 2! 2 modes: free dance lets you control Groot, and Groove mode Let's him do his own moves to any song. Groot can even get back upright after dancing on his side! "Shout out" button triggers 4 different "I AM Groot" phrases
Reusable Tote Bag
Description: With help from the Guardians of the Galaxy, shopping has never been better. Grab all of your essentials and toss them into this recycled tote bag designed to make your next retail excursion easy-peasy.
Funko POP Star-Lord

Funko POP Nebula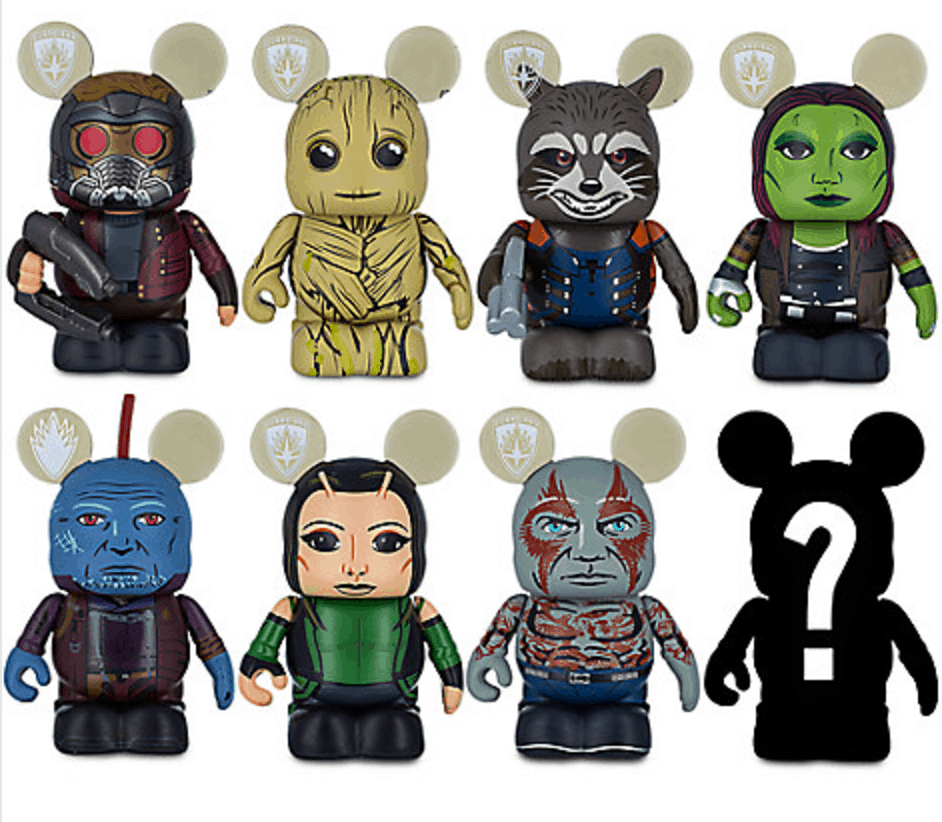 Vinylmation Guardians of the Galaxy Vol. 2 Series Figure – 3" – Limited Release
Rock your Vinylmation universe with Marvel's Guardians of the Galaxy Vol. 2 series. Collect one of eight individual 3" figures from the complete assortment. You won't know which you've got until the box is opened.
Groot Tee for Girls – Guardians of the Galaxy Vol. 2
"Get your Groot on" in this star-splattered tee with rainbow color screen art inspired by Marvel's Guardians of the Galaxy Vol. 2. My twins each have one of these and they adore them. So cute!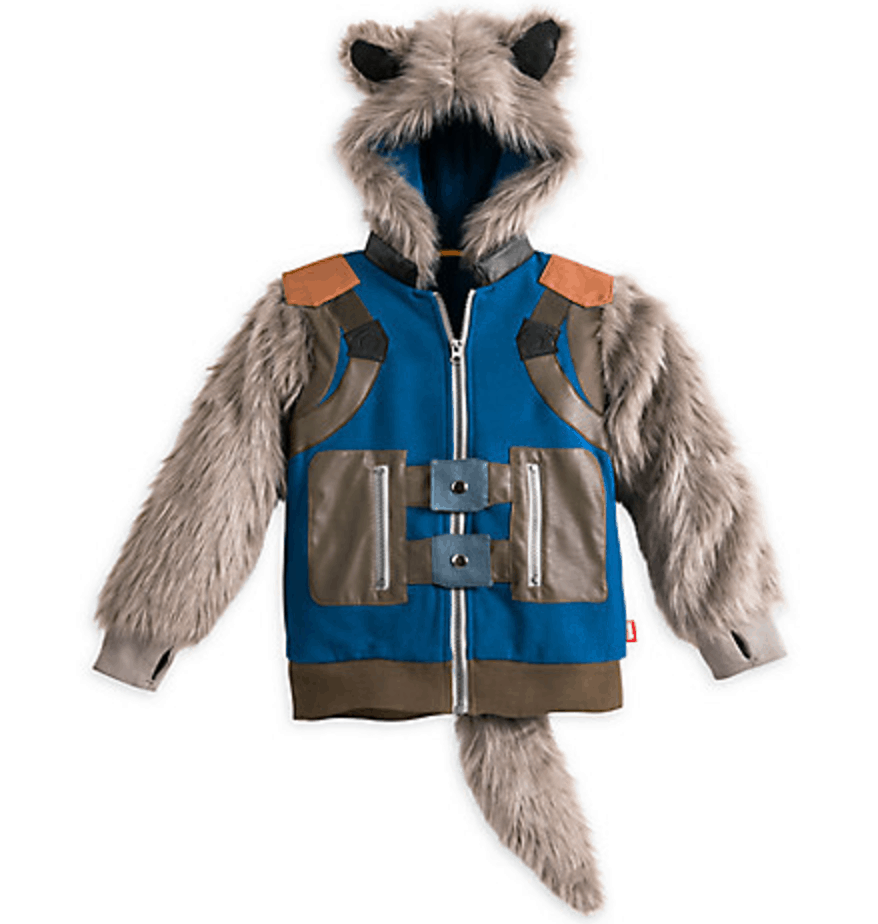 Rocket Raccoon Hooded Costume Jacket for Boys – Guardians of the Galaxy Vol. 2
Let the fur fly! Rocket's costume jacket comes loaded with a warm, padded knit body highlighted by furry hood, sleeves, and removable tail, plus faux leather appliqué trims, as seen in Marvel's Guardians of the Galaxy Vol. 2.
Star-Lord Sculptured Pin – Guardians of the Galaxy Vol. 2
Are you a pin collector? We're crazy for Disney Pins in our house. Rock your Disney pin collection with this antiqued finish bas-relief sculptured pin spotlighting Star-Lord of Marvel's Guardians of the Galaxy Vol. 2.
Guardians of the Galaxy 2 Water Bottle with Loop
 
Facebook | Twitter | Instagram
I've been invited to an all-expenses paid trip to Los Angeles. As always, all opinions are my own.
[vc_row][vc_column][vc_basic_grid post_type="post" max_items="9″ style="load-more" items_per_page="12″ gap="10″ item="basicGrid_VerticalFlip" grid_id="vc_gid:1494016595610-e3bb8b9b-d80c-7″ taxonomies="2705″][/vc_column][/vc_row]