If you are looking for cool historical places to visit in Portland, OR, the Pittock Mansion should be at the top of your list. Through February 10, 2014, the mansion is offering free admission.
Visit Pittock Mansion
The mansion is nestled in Portland's West Hills about 1,000 feet above the city. The Views are breathtaking and allow you to see vast portions of the city's skyline. The mansion was built in 1914 and much of the interior is original family pieces, while other items are period pieces that have been collected to round out rooms. The morning we visited, it snowed (with minor accumulation…a rarity for Portland) and then the sun came out again to allow for beautiful vistas. I highly recommend a visit if you haven't been.
The entry to the mansion, flaked with snow.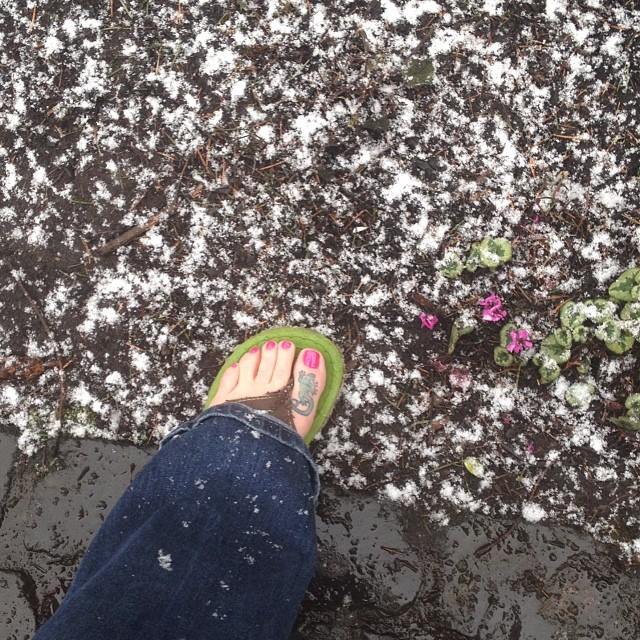 I made a really poor shoe choice, (who new it would actually snow?!) but it made for a humorous juxtaposition photo.
The view of the other side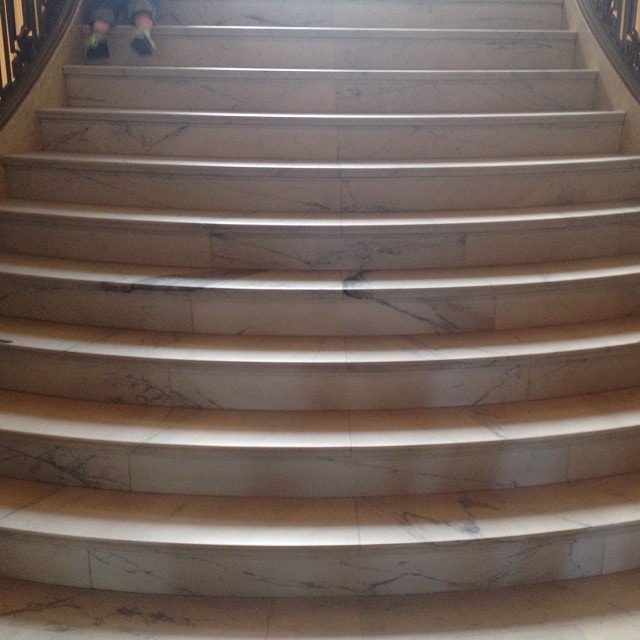 So much beautiful marble!
Chandelier in the stairwell
Detail of the front entry
Very cool candelabra
Detail of one of the flowers on the candelabra
The "Annunciator." This is part of a intercom-type system within the house. Each button is to call to a different room in the mansion.
A copy of The Oregonian from 1850!
I love old toiletries. So much fun to see the labels!
More old toiletries. I wonder what "Pure Fairy Soap" actually smells like…
A telephone from 1914
Old racquets
The library. So much history and ornateness packed into such a small room.
The kitchen was very cool. I would love a vintage kitchen in my home!
Kitchen storage
Freezer
Kitchen storage
Cleaning supply hall. I love these old buckets!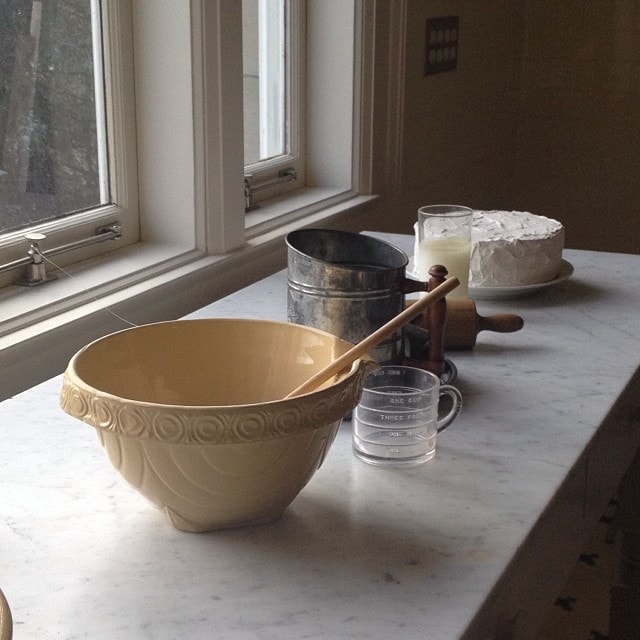 Marble-topped kitchen counter
View from the back of the mansion
View from one of the bedrooms
View from another bedroom