We were treated to lunch at the Yard House in Portland to sample to the new menu. All opinions are 100% my own.
Yard House restaurants, known for their creative cuisine and vast selection of draft beer (typically over 100 beer on tap at any given location, and some offer as many as 250!), is also a destination for handcrafted cocktails. On July 13, Yard House introduces a collection of new adult concoctions using premium spirits and its own house-made citrus agave blend coupled with seasonal fruits and vegetables.
Yard House Handcrafted Cocktails
We sampled three of the five new cocktails, and they were all divine. The Blood & Smoke, The Bourbon Berry Sour, and the Cucumber Citrus Tonic. The Bourbon Berry Sour was my favorite, but I am a bourbon girl. I could have had six of them. The flavor profiles are so well done and that house-made citrus agave blend is a million times better than any store bought simple syrup.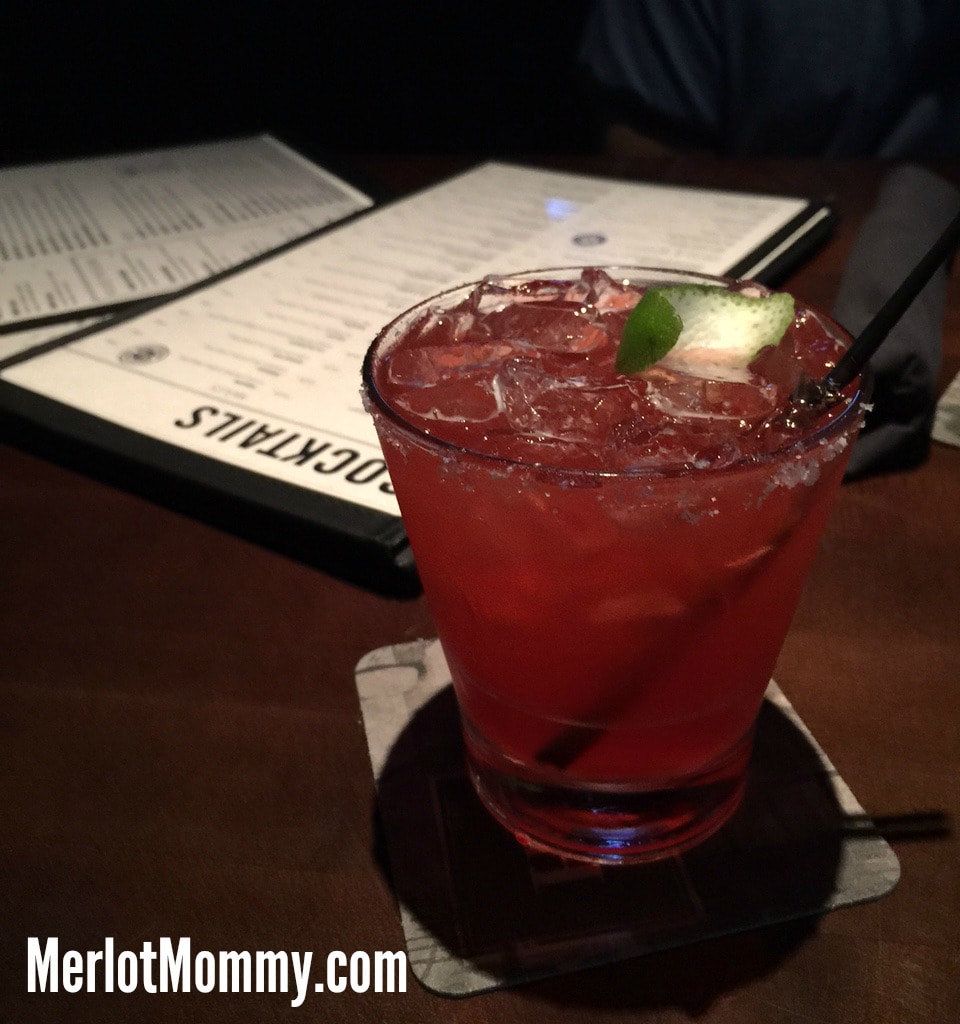 Blood & Smoke: a blood orange and ancho chili spiced margarita made with Del Maguey "Vida" Mezcal, El Jimador Silver Tequila, Ancho Reyes, Monin Blood Orange,

house

-made citrus agave, and aromatic bitters poured into a salt-rimmed glass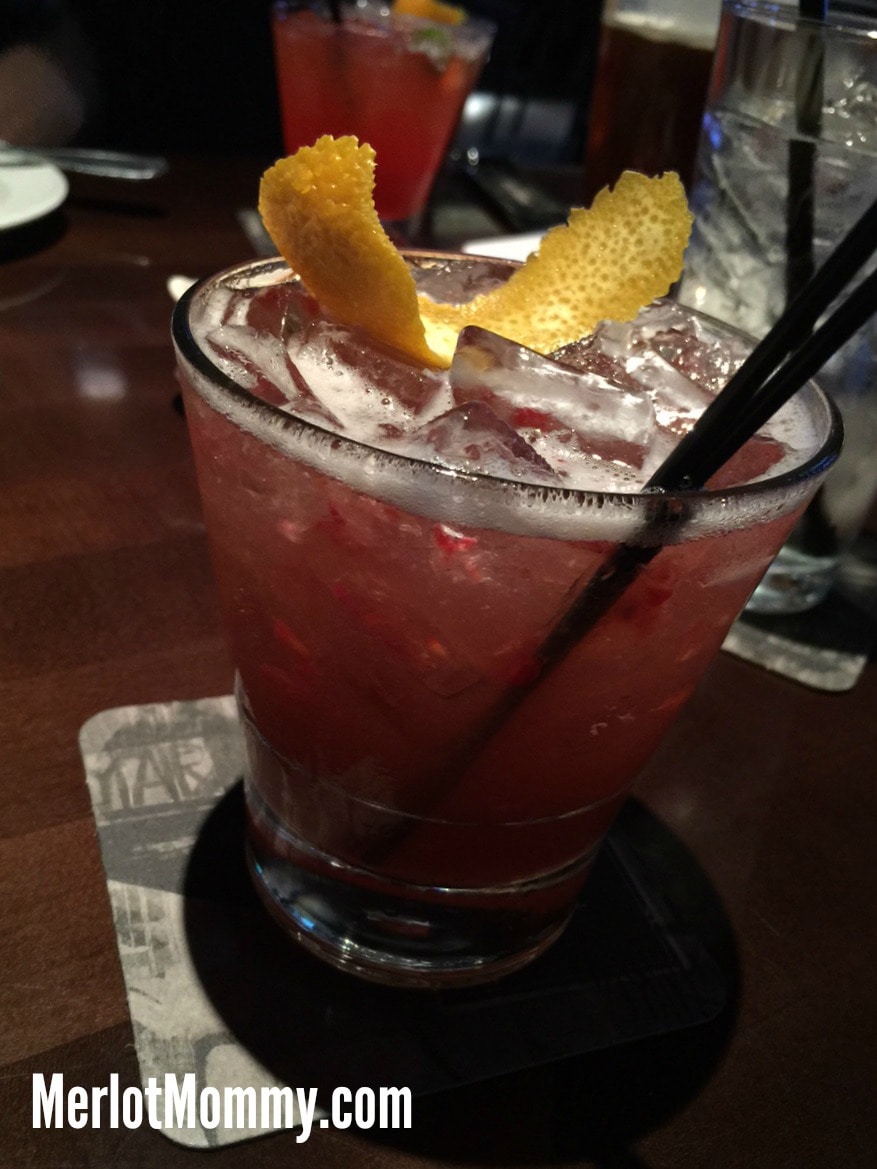 Bourbon Berry Sour: made with Buffalo Trace Bourbon,

house

-made citrus agave, Dekuyper Razzmatazz, and orange bitters with fresh raspberries for added sweetness
Hibiscus Rose: a refreshing herbal and botanical gin martini featuring Bulldog Gin, St. Germain, and Lillet Blanc with orange bitters and Monin Hibiscus
Sidecar: this classic cocktail steps into the 21st century with D'Ussé VSOP Cognac, Cointreau, and

house

-made citrus agave poured into a glass rimmed with sugar
Cucumber Citrus Tonic: a spa-like drink made with Bulldog Gin, Aperol, 

house

-made citrus agave, tonic, freshly-sliced cucumber, and orange plus orange bitters
Yard House New Menu Items
Yard House has also added a pair of new items to its menu of American fare while updating several signature items with the use of new ingredients, textures, flavors, and presentations.
Joining the list of House Favorites is the new Nashville Hot Chicken, a dish that was inspired by Executive Chef Carlito Jocson's recent visit to Tennessee. According to local lore, Thorton Prince, the originator of the recipe, was served a dish of fried chicken doused with extra pepper after a late-night out on the town. It was meant more as a punishment than a culinary awakening, but he enjoyed it so much that Prince and his brothers played with the recipe until they perfected it. A short time later, the brothers opened their own Nashville chicken shack in the mid-1930s and it is still going strong today.
While Nashville inspired Yard House's version of Nashville Hot Chicken, Jocson has put his own culinary touch on the nearly 80-year-old dish which includes a skinless breast that is battered and deep fried then bathed in a blend of spices that include chipotle powder, pepper for heat and brown sugar for a little sweetness.  Accompanying the hot chicken are sweet potato pancakes, pickles, ranch dressing, and honey hot sauce for a hot and cool effect. It's delicious.
Joining Yard House's famed list of appetizers are Crispy Duck Wings, a dish Jocson discovered while visiting Portland, Oregon. Duck wings are slightly more gamey then traditional chicken wings. Chef Jocson's duck wings are fried then tossed with a maple sambal soy glaze and toasted sesame seeds then served with an herb salad featuring cilantro, basil, and mint with red onion. This dish is phenomenal. I can't even begin to tell you how amazing these wings were. The flavor profile was just incredible.
There are some updates to the menu, as well. The Deviled Egg trio is now served as a quartet with the larger portion featuring the familiar flavors of spicy tomato and sweet chili sauce with some new added flavor from the candied bacon. The sliced Grilled Korean Pork Belly had been updated with kimchi sour cream and green onions along with kimchi salad and red chili, while the Southern Fried Chicken, a classic comfort food, is even more comforting with the addition of creamed corn, barbecue beans and spinach mashed potatoes served with bourbon gravy. The Cobb Salad, originally offered with turkey only, now has several meat and seafood options for guests to select from, including shrimp, chicken, skirt steak or salmon. Kale now joins its more traditional counterpart—romaine lettuce—to create an updated version of this classic favorite. Additional produce include baby sweet tomatoes, edamame, carrots, radishes along with egg and bleu cheese tossed with corn and ranch dressing.
Last but not least, the California Roll, a staple on the Yard House menu for most of the restaurant's 18-year history has replaced the traditional sushi rice with a crispier version and has added baby sweet tomatoes, serrano chilies, cilantro and soy mirin sauce coupled with such favorite ingredients as snow crab, avocado, cucumber, and pickled ginger. This was such a treat. I had never seen such a California Roll until our recent trip to the Yard House. The textures are perfect together!