Oh my goodness the new Fire HD 7 Kids Edition, 7″ HD Display with FreeTime is amazing. I was so excited to review this holiday gem! While it was a review item, as always, all opinions are my own. Talk about a hot holiday item. If you or your kids have a tablet on a wishlist, this Kindle is for you!
This week at #TNTSeattle (hosted by Techlicious and Traveling Mom) we were introduced to the new Amazon Fire Kids Edition with FreeTime by Amazon representatives.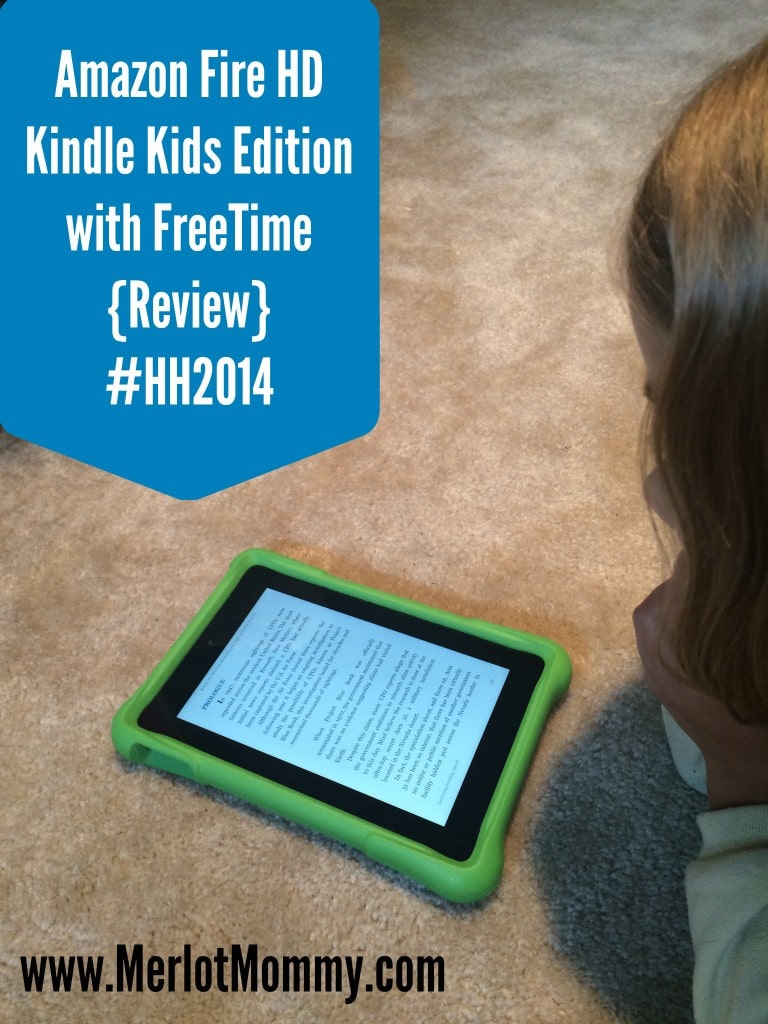 This tablet is designed with kids in mind and offers the most amazing features for parents and kids. The Fire HD Kids Edition comes with an unprecedented 2-year warranty.  The Gorilla Glass display prevent chips and cracking and keeps finger smudges at bay. Your child can basically drop the Amazon Fire HD 7 Kids Edition in the toilet, and Amazon will replace it, no questions asked, no hassles. Your child drops it on the ground getting out of the car? No problem. We watched the rep throw the Amazon Fire HD Kids Edition into the air—several times so we could see it again—and it was perfectly fine. While ours hasn't seen a toilet or the pavement, it has seen the top of a charger from about 4 feet above the ground and the screen was fine. Still works like a charm.
The Amazon Fire HD Kids Edition is a full-feature tablet (not a toy by any stretch of the imagination) plus the FreeTime system. FreeTime offers kid-friendly navigation and personalized profiles. It offers lots of safety features so kids can feel like the tablet is theirs without the ability to accidentally make in-app purchases or delete your games and settings. In FreeTime, kids won't see ads in apps to entice then to make purchases.

Instead of someone else's tablet that they're allowed to use once in a while, this tablet is set up for kids. Each child gets their own profile, featuring preferences based on age and interests. The controls also allow you to set guidelines such as requiring a certain amount of reading before they can play games and other apps. You can also determine what hours the tablet can be used. For example, you can set the controls so that the tablet can't be used after 8 PM or before 9 AM, and it automatically shuts itself off. While my kids love games and apps, they also love to read. Even my 7-year-old twins ask to borrow their older siblings' paperwhite Kindles to read; now they can read on their own Kindle. When they do play games, Toca Salon is always a favorite.
If you want to use the Kindle as your own, you can login as you and have full-feature access on the tablet.
The Amazon Fire HD Kids Edition comes in two screen sizes and three color options at amazing price points: $149 for the 6" and  $189 for the 7". It also comes with one year of FreeTime unlimited included! I'm going to have to invest in a second Fire HD Kids Edition as there just isn't enough tablet to go around with four kids.
Currently, there are over 5,000 books, movies, TV shows, educational apps, and games that are included with FreeTime Unlimited.