Life is like a hurricane, here in Duckburg.
Race cars, lasers, aeroplanes, it's a duck blur.
Might solve a mystery, or rewrite history!

DuckTales (woo-oo)
Every day they're out there making
DuckTales (woo-oo)
Tales of daring-do bad and good
LuckTales (woo-oo)
Yeah, you know you sang along as you read the lyrics to the "DuckTales" theme song just now.
"DuckTales" was a cartoon I grew up watching after school. In fact, it was one my husband watched, too. It was a favorite of both of ours. I can't wait to introduce "DuckTales" to my kids on August 12!
When we were at D23 Expo last month we had an exclusive interview with Executive Producers Francisco Angones and Matt Youngberg about the "DuckTales" reboot.
Before the interview, we screened the first half of the two-part premiere pilot event, which airs August 12.
Scrooge has met the kids, brought them into the adventuring hold. The second part of that big premiere event episode is a long 18-hour road trip in a submarine to the Lost City of Atlantis, as the kids go on their first actual adventure with Scrooge McDuck, and Scrooge realizes that maybe family is a little bit more dangerous than the temple.
Executive Producer Matt Youngberg and Co-Producer & Story Editor Fransico Angones love "DuckTales" so much they were "terrified of screwing it up," according to Youngberg. "It's a real labor of love for us."
The duo's goal was to present "DuckTales" to a new audience that gives that audience the same feeling that we had watching it 30 years ago. And hopefully, in another 30 years, this new generation will be coming around and creating the next version of "DuckTales," and loving it as much as we loved the original.
On David Tennant as Scrooge McDuck
"To be, or not to be, that is the question.."
When it comes to casting David Tennant, is there ever a question? He's perfect in every role he's ever been cast. Youngberg believes David Tennant is the natural choice for the role of Scrooge McDuck; I can't disagree.
"We really wanted to find somebody who was legitimately Scottish. We thought that was really important in this iteration. But someone who had the character to bring this icon alive. And David is an amazing actor. He's morphed into this role in an incredible way. Because, when you think David Tennant, you think young and kind of vibrant and all of these things, and Scrooge you think of as old and miserly," Youngberg said. "But as you can see in our version, he is miserly and old, but he has a youthful energy to him, adventuring has kept him young. I think David has really balanced the feeling of an old character who has a ton of life left in him."
To the point of authenticity, such as finding a Scottish actor to voice the Scottish character of Scrooge McDuck, Angones said they would try to find voice actors to match the locations they were visiting, i.e., if they go to Egypt, they try to find Egyptian voice actors. If they go to China, they try to find Chinese voice actors to bring that extra level of interesting diversity and authenticity and present a world that kids actually see around them every day.
On modernizing characters, like Donald on a cell phone
Youngberg and Angones wanted to present a world that kids understand without throwing it right in their faces. "We didn't want the characteristic of Louie to be, 'I have an iPad.' That's not his character trait," Youngberg said.
"But if Louie is trying to break into a room, he's gonna do the same thing that every kid would do—pull out a YouTube! video and look up how to do it," Angones said. "We wanted to be conscious of it without really paying too much attention to it. They're not gonna get stuck in virtual reality. They're not gonna get all those kinds of things."
The characteristics tell us how they would live in this world. For example, if you watch, Donald has an iPhone-type phone. Scrooge has a full gold flip phone because he hasn't upgraded in 30 years. They felt it was important to contextualize until they have a new villain.
"DuckTales" has rival wealthy billionaire types that are industrialists. "One of the things we love is they always upstage one another, who Scrooge's rivals are for the new age, to keep him relevant," Angones said. "In addition to Glomgold, who you saw in the very last scene of—this the cliffhanger for the next episode—kind of our go-go 80s billionaire. Then we also have a new character we're really excited to introduce called Mark Beaks, and he is our tech billionaire who cares more about buzz than bucks. He's constantly trying to sell the next big innovation. He's the one person that Scrooge and Glomgold hate more than each other."
On the animation and its comic book/newspaper feel
One of the things that stood out to me graphically in the premiere we watched was the hand-drawn, comic book feel of the art. You can actually see the layer of pulp!
Youngberg said they didn't want to go the CG route and wanted to make sure it felt hand crafted for a few reasons. One was that when the original series was created, it was created by a bunch of best Disney feature animators making the best TV show that they could, and it was an amazingly animated show.
"It had the handcrafted feel that we wanted to retain," said Youngberg. "But also, as we got into developing the show, we looked at the source material beyond just 'DuckTales'."
The team looked at the comic books that inspired "DuckTales" that were made by Carl Barks and other artists. They wanted to be able "to kind of harken back to the roots a little bit more," Youngberg said, and so they developed a style traditionally animated by hand but also that looked like it was "inked by an artist brush so that like it looks like comic book pages come to life a little bit."
"It was really important for us to kind of pay homage to where it came from," Youngberg said. "And that also, to me, helps kind of ground it a little bit, and make it feel more tangible and real. I think if it was CG, it would feel a little bit more artificial, and it would be hard to connect with because you've got this world of crazy weird ducks. If you think about it, 'DuckTales' doesn't make any sense. It's about ducks that go on adventures. But presenting it like a comic strip that you automatically buy into.'
"'DuckTales' and Carl Barks, they're all pulp adventure stories. One of the cool things that Matt and our art director Sean Jimenez did, is they wanted to actually put pulp in it. So, if you pause and look very closely, everything has this layer of actual newspaper pulp underneath it to make it feel like you are watching a 1930s adventure serial," Angones said. "It's really cool."
It was important that even though it's hand drawn—but everything nowadays, even when you're doing it hand drawn—you're doing it on a computer. We wanted to find a way to bridge that digital divide a little bit to make it feel like it was warmer and more inviting than something that was really flat and graphic and digital. We put in that layer of pulp. And the lines on the characters are a little bit more sketchy. So those things all help it feel that way. – Matt Youngberg
On the character updates and the decision to make those
Angones and Youngberb really stressed how important it was that the new "DuckTales" is about family. They wanted to make a big, blended, interesting family that each had their unique characterization so they could bounce off of each other. They wanted to push the boys' relationships a little bit further, and their characteristics a little bit further.
"One of the things that we said was, 'All right, well everyone says Huey, Dewey, and Louie, so let's just make them oldest, middle, youngest.' Hewey is the oldest, he's kinda the nerdy responsible one. Dewey is the middle child eager to stand out. Louie is the youngest who likes sliding under the radar, 'cause he can get away with more stuff," Angones said.
With Webby, they were looking at old Cark Barks' duck family portraits. Agnonges said, "Well if Scrooge McDuck is our version of Scrooge McDuck is the world's greatest adventurer, he's not just gonna have a housekeeper. He's gonna have a housekeeper slash bodyguard, because people are constantly trying to break into his mansion to steal his money and his riches, and do him harm because he has a very long list of sworn enemies." Once they figured out that Beakley was the housekeeper, and she kept Webby in the house with her.
Once they figured out that Beakley was the housekeeper, and she kept Webby in the house with her, they decided that this was a girl whose grandmother—the woman who raised her—is incredibly skilled at combat, has all this training, she would train her and know that she was in for a lot of danger, because she's deflecting Beagle boys every day. "But she's also surrounded by all of these artifacts of Scrooge's life, all of these relics and tones and stuff," Angones said. "She's essentially being built for adventure, but she's never been allowed outside the house because Scrooge hasn't been adventuring for a long time. And so, that kind of just naturally came from the situation."
Angones said they'd always wanted to make sure that whatever they did update, it was based on character and story and situation. It wasn't just random.
As fathers, Youngberg said it was important for them to present a female character that their daughters would gravitate towards, and not be a character who was written off as someone who needs to be rescued.
"We didn't want that feeling to come across with Webby. We wanted to make sure that she was somebody that kids could relate to and that's why we really dug into her character. It's like, 'Okay, this character who lives this way with these people, how would she really be?' And that was really important to us to present a really well-rounded character so that she could go toe-to-toe with the boys and with Scrooge. She definitely stands up to Scrooge," Youngberg said.
Because it's a family, they wanted to ensure that all the side characters from Webby to Launchpad to Beakley were incorporated into the family unit, part of that modern family so to speak.
"It's not just a father and a mother and two kids. It's an uncle, and a great uncle, the housekeeper, and the housekeeper's best friend, and the cousins, and the everything. And that's one of the beautiful things about the duck family, if you look at the duck family tree and how far it branches out. We're pulling in a lot of those influences," Angones said. 
"When we talk about Hewey, Dewey, Louie, and Webby, we never refer to the leads of the shows as the boys or the nephews. We always say it's the kids, 'cause the four of them are a unit. She becomes this sister to them. And just exploring how that happens, opened up a lot of opportunities for storytelling as the season went on."
On capturing the feeling of the original series and Easter Eggs
It wouldn't be "DuckTales" without the original theme song!
Youngberg said the theme song is the litmus for the whole series and theme song was something they knew they couldn't fundamentally change.
They believed it had to be close enough to the original series so that OG fans knew they weren't doing away with something they loved but also had to be enough of an update that you can tell they were still trying to do something more than simply recreating the old series.
"Especially because we have to appeal to kids who have never heard of it, whose families didn't grow up with it. We really wanted this to be an all ages experience, but we've gotta start with the kids," Angones said"
They've set up the first episode so you get to know who Scrooge is and how the boys come to know him. The kids kind of know who Scrooge is, but they don't know that he's related to them. And they don't know the specifics of his adventures. Webby serves as like the DuckTales fanboy who comes in as like, "You don't know about Scrooge McDuck?" That take on the boys allows new kids coming into the show to get sucked into that and learn about that crazy huge history that the property has and that their version of Scrooge.
This allows them to introduce it in a new way that will appeal to the kids while still hopefully appealing to older audiences.
In the Wing of Secrets there are a lot of little Easter Eggs to the original series. There's a lamp and a couple of skeletons that are recognizable to fans of the old series. There's a lot of things they weave in. Angones mentioned that there are a couple of places that were mentioned in this particular episode that Scrooge has business holdings in that were not put there by accident.
They are weaving in more from the comic books and from the video game. "We're bringing in all of these influences that people have loved for 30 years and still integrate them into the show, but we're trying to make sure we find a fresh take on it, so it feels like the original, but is created through the lens of modern storytelling," Youngberg said. "We really want to bring in a lot of the things we loved as kids from Disney. Ludwig Von Drake makes an appearance on our show. And there's a lot of other things. I don't wanna give it all away yet. I think you'll be excited to see some of them. If you're big fan of the old series and the old Disney afternoon, I think you'll be a big fan of what we're doing on the show.
On getting Lin-Manuel Miranda as Fenton Crackshell-Cabrera/Gizmoduck
It's a toss up if I'm more excited to talk about this or David Tennant as Scrooge McDuck. If you know nothing else about me, you probably know I'm a HUGE Lin-Manuel Miranda fan and musical fan in general. You had to know we would ask how Lin got involved in "DuckTales."
FRANCISCO ANGONES: I'm Cuban. I grew up in Miami. So, when I grew up, I was a comic book nerd, and we only had one Latino superhero, his name was Vibe. He had breakdance superpowers, and he was a member of a street gang. And every time I saw Latino representation, even to this day in movies, there's not a lot of Latino superhero representation, and I wanna be able to give my kids a Latino superhero.
I was like, 'Wouldn't it be great if the main superhero of DuckTales was Latino?' Not just a token side superhero. This is our Peter Parker meets Tony Stark/Ironman. As we looked at adapting the character, we looked at the original traits, he always had another idea. He was always fast talking. He was always putting together a scheme. He was very earnest and I was like, 'This is Lin-Manuel Miranda, and we'll never get him.'
I had the good fortune to write that episode, and I wrote it as if it was Lin. I was like, 'Even if we can't get Lin, there is a Lin-ness about this adaptation of this character.' And we sent him the script, and I sent him a letter telling him why this was important to me, and I'd been a huge fan of his.
MATT YOUNGBERG: He said he cried, right?
FRANCISCO ANGONES: He said, uh, yes.
MATT YOUNGBERG: Yeah.
FRANCISCO ANGONES: Ben said he cried. Yeah. Also, it doesn't hurt that Ben Schwartz and Lin are pretty tight.
MATT YOUNGBERG: And Lin is a huge fan of the original series. The thing we're finding that with a lot of the actors around our age is that they're also huge fans. And, then you have this earnest letter that makes him cry.
FRANCISCO ANGONES: You guys, I've never worked harder on anything that I did on that letter.
MATT YOUNGBERG: On that letter?
FRANCISCO ANGONES: That was a whole lot of work.
MATT YOUNGBERG: It was an amazing chance to get him.
FRANCISCO ANGONES: And he's awesome. And he's so excited to do it. I can't wait for you guys to see his interpretation of the character.
MATT YOUNGBERG: The first thing he did when he came into the record was to sing the moon theme from the video game.
FRANCISCO ANGONES: DuckTales video game used to be his ringtone. And so, he started signing that.
MATT YOUNGBERG: Before we started recording, he just started. He said that should show how much he loved it.
FRANCISCO ANGONES: And then we played the very first episode recording, 'cause obviously we have a huge cast, we have to record everybody separately. When we got him into record, we usually feed him a line that's already been recorded, so that they know the context and whatever, and they could play off of it.
And so, we played him a David [Tennant] line, and he stops, and we're recording. And he was in London at the time shooting Mary Poppins. Uh. And we recorded him and felt that the feed went dead, or that he hadn't heard it. We're like, 'Lin, are you okay?' And he just goes, 'That's Scrooge McDuck.' And he started to freak out. It's like, 'Okay, we're in a good place.'
MATT YOUNGBERG: His enthusiasm is palpable. That person you see out there being enthusiastic about everything, that's genuine.
FRANCISCO ANGONES: That is not an act.
MATT YOUNGBERG: That's who he is.
FRANCISCO ANGONES: It's great to hear him say, 'Blabbering Blatherskite.'
About "DuckTales"
Life is like a hurricane in McDuck Manor now that the nephews moved in! After not speaking to each another for 10 years, Scrooge McDuck is reunited with Donald Duck after he and his three nephews Huey, Dewey, and Louie move into McDuck Manor. Scrooge's spirit of adventure is reignited by the newcomer's addition to McDuck Manor, leading the group to go on new treasure-hunting expeditions, while the nephews and their new friend Webby uncover the truth behind what caused their uncles to become estranged and retire from adventuring in the first place.
"DuckTales" will premiere in a one-hour television movie to be presented for 24 consecutive hours, SATURDAY, AUGUST 12 (beginning at midnight, EDT/PDT) on Disney XD. Then, the series will debut with two new episodes SATURDAY, SEPTEMBER 23 (7:00 a.m., 11:00 a.m., 2:00 p.m., 5:00 p.m., 8:00 p.m., 10:30 p.m., EDT/PDT). Each will also be available on the Disney XD app and Disney XD VOD on these same dates.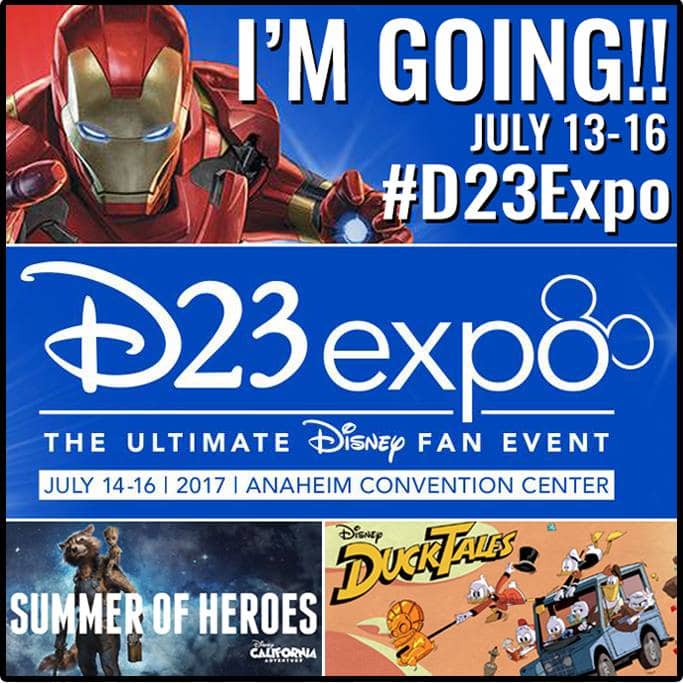 I've been invited to an all-expenses paid trip to Anaheim. As always, all opinions are my own.
[vc_row][vc_column][vc_basic_grid post_type="post" max_items="9″ style="load-more" items_per_page="12″ item="basicGrid_VerticalFlip" grid_id="vc_gid:1500479747515-2dcf4378-5a7a-4″ taxonomies="2045″][/vc_column][/vc_row]