Many of you know Dave Bautista as "Batista" from his WWE wrestling days. More recently, Dave has been acting and was so grateful for an opportunity to portray Drax the Destroyer, a role that he knew "would change my career and change my life." Guardians of the Galaxy, opened in theatres August 1. Read the review here. Haven't see it yet? Here are 10 reasons why you should. Here's my exclusive Dave Bautista Guardians of the Galaxy Interview.
Meet Dave Bautista
Dave was surprisingly soft spoken; I expected a much more intimidating voice coming from his burly 6′ 4″+ frame. While he excited to talk to us and gave us a warm greeting, Dave definitely had a little nervous energy that he burned off while fiddling with his camera and Gorillapod tripod, which is to be expected. It was his first time being interviewed by bloggers. I'd be a litt;e nervous, too. Mmm, and could those sleeves get any more amazing and sexy?
How much did your WWE training help prepare you for this movie?
Dave: None, none all. It's weird because it's so different. I guess being athletic helped me a little bit. I picked up on stuff kinda easy, but still, it's just so different from anything that I'd ever done. We had really good stunt guys and kinda relied on them for their advice, and they showed me how to do stuff, and I would do it. I'd mess it up and they'd say, "Well, try it this way if it's easier."  And I'd say, "No, I like the way you did it because it looks cool that way. So just show me how to do it that way," and I'd just do it and do it until I picked up on it.
Were you in makeup for hours at a time?
Dave: Yeah, it typically took about 4 hours to apply and about an hour and a half to take off. But it varied. When we first started, it was longer to put it on, longer to take it off. But toward the end of the film, it was about 3 hours, actually, to put on and an hour to take off.
Did makeup limit your movements at all?
Dave: A little bit, yeah, it did a little bit, because there were all the prosthetics. They were all glued on, so it did limit me a little bit, but not tremendously, considering the visual and the makeup.
What do you think attracted you most to the role of Drax?
Dave: Oh, it's easy. It was because he's a nut job. It's because I've been wanting to do a role that wasn't one noted. It's kinda multi-layered, a character with a little bit of an emotional range, which is something that I needed for my career really badly because I think people have a certain perception of me leaving wrestling; they just saw me as "that guy," and I'm really not that guy at all.
What's it like taking on the role of an iconic hero? And were you a fan growing up?
Dave: I had no idea who [the Guardians of the Galaxy] were before I got this role. I had absolutely no idea, which they've been aware it's gonna be a challenge right off the bat because it's not one of your mainstream comics. As far as it being a more—it's just really starting to hit me how big it really is. When we started doing press last week, we went over to Singapore. When you fly across the world to go somewhere for a destination, when hundreds and hundreds of people show up—not only to talk to you, but to see you, and that they're already in support of this film that hasn't even come out, they're just so excited about it—it's pretty overwhelming.
Did you have any heroes growing up?
Dave: [LAUGHS] So I always feel guilty when I'm asked this question because, I'm a Marvel guy, but Batman was my guy. I have the whole Dark Knight series, and also when I was a very young kid, for some reason Aquaman was my favorite. So I always feel bad answering, but that's the honest answer.
How did this role compare with your expectations on what it would be like?
Dave: You know, it's weird. I don't know if I really didn't have any expectations, because really it's just kinda starting to hit me how big it actually is. I knew that the role would change my career and change my life. I've really pounding the pavement for years since I left wrestling. It was hard for me to leave wrestling, because that was my bread and butter. That's how I made a career; how I made a living for 10 years.
It was scary leaving it behind, it's taking a chance on myself because I didn't have offers coming out of wrestling. I just left it to pursue acting. I don't think I knew what to expect. I was just of hoping for the best.
Did you have to audition for the role?
Dave: Yeah, I had to audition. It was the first two initial auditions, but I think I went back for maybe another audition, maybe another two auditions, and then I think two or three screen tests and makeup tests. It was a lengthy process. It was just over about three-and-a-half to four months. Even when I got the part, I think it was another month or so before I could even acknowledge to anyone, publicly that I got the part.
What was your favorite moment while filming?
Dave: There's a lot, but there was one day where  James, I think for his own amusement, decided to make the whole cast and crew dance. I was weird because there was the huge outdoor scene, and there must have been 200 extras on set, and for some reason, it just turned into a, a big thing. [LAUGHS] So I don't want to give any spoilers right now…there was the part where Star-Lord was to distract Ronin. So we were shooting that, and it was all those extras on set. So when we were shooting it, Chris [Pratt] started doing his thing, and then he pointed to Ronin, and Ronin started dancing. I wasn't aware of what was going on. I had no idea.
And, I was watching him and I thought, "Okay, you know, that's Lee. He's messing around." But then he point back to Chris, and then Chris pointed and so everyone's dancing, and I was like, "What the hell." And then I thought, "Oh no." So Chris points to me, and I was like, "God damn." So I did some big goofy move, and then I pointed back to him, and then James—I could hear James laughing—and he starts saying, "Okay background, extras, start dancing," and literally it turned into 300 people dancing. And it was, "Okay, crew dance," and then everybody just dancing, so it turned into this big rave. It was hysterical.
Do you have the Drax doll already?
Dave : Yeah,right now, it's sitting on my kitchen counter.
What do you hope audiences take away from your character?
Dave: I think when people see Drax, they automatically think that he's gonna be a kind of one-noted character, who is the type of character that all he's good for is fighting and chopping people's heads off and stuff like that. I approached the character never really looking at Drax as a warrior, but more as a father and a husband. And I hope that people will see that that's basically who he is. All his rage just comes from heartbreak, not so much because he's just hell bent on, on cutting people's heads off, you know? He's really just heartbroken over the loss of his family.
Did you have a hard time keeping a straight face with your line?
Dave: Yes. You know what? It wasn't so much my line. Chris is so funny. He's just so funny, and it's really hard keeping a straight face with that guy around, especially when it's just stuff that's off the cuff, and he's just kinda improv-ing, and it's so funny, man. It was a lot, a lot of laughs.  There was actually this one guy; I can't remember his full name, but his first name is Alexis, and he played a character call the Scarface prisoner. He was the prisoner that I took the knife from. We did some stuff and it didn't make the film, but he did some stuff and added some few one-liners, and it was all improv stuff, that has us just dying. I mean, literally, we were crying we were laughing so hard. Times like that, yeah.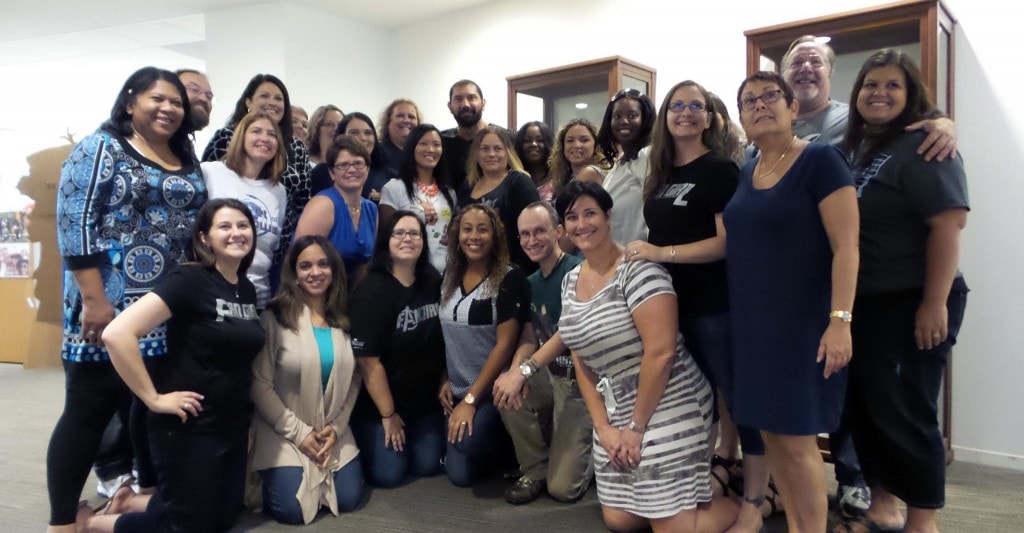 Like GUARDIANS OF THE GALAXY on Facebook
Follow GUARDIANS OF THE GALAXY on Twitter
GUARDIANS OF THE GALAXY opens in theaters everywhere on August 1, 2014
#GuardiansOfTheGalaxy / #GuardiansOfTheGalaxyEvent
From Marvel, the studio that brought you the global blockbuster franchises of Iron Man, Thor, Captain America and The Avengers, comes a new team—the Guardians of the Galaxy. An action-packed, epic space adventure, Marvel's "Guardians of the Galaxy" expands the Marvel Cinematic Universe into the cosmos, where brash adventurer Peter Quill finds himself the object of an unrelenting bounty hunt after stealing a mysterious orb coveted by Ronan, a powerful villain with ambitions that threaten the entire universe. To evade the ever-persistent Ronan, Quill is forced into an uneasy truce with a quartet of disparate misfits—Rocket, a gun-toting raccoon, Groot, a tree-like humanoid, the deadly and enigmatic Gamora and the revenge-driven Drax the Destroyer. But when Quill discovers the true power of the orb and the menace it poses to the cosmos, he must do his best to rally his ragtag rivals for a last, desperate stand—with the galaxy's fate in the balance.
Marvel's "Guardians of the Galaxy," which first appeared in comic books in Marvel Super-Heroes, Issue #18 (Jan. 1969), stars Chris Pratt, Zoe Saldana, Dave Bautista, featuring Vin Diesel as Groot, Bradley Cooper as Rocket, Lee Pace, Michael Rooker, Karen Gillan, Djimon Hounsou, with John C. Reilly, Glenn Close as Nova Prime Rael, and Benicio Del Toro as The Collector.
James Gunn is the director of the film with Kevin Feige, p.g.a., producing. Louis D'Esposito, Victoria Alonso, Jeremy Latcham, Alan Fine, and Stan Lee serve as executive producers. Marvel's "Guardians of the Galaxy" is written by James Gunn and Nicole Perlman and released in U.S. theaters on August 1, 2014.
Disclaimer: I was selected to attend an all-expense paid trip to LA courtesy of Disney to experience these incredible events, along with a group of 24 other bloggers. All opinions, excitement, and smiles are my own.