We were invited to stay at Homewood Suites by Hilton® Seattle/Lynnwood, WA. As always, all opinions are our own.
The Homewood Suites by Hilton Seattle/Lynnwood will make your visit memorable with their award-winning decor, amenities, and friendly staff. The moment you walk in the front door you feel like you entered a fun and relaxing other world. The hotel decor is inspired by Tim Burton's Alice in Wonderland.
We love this hotel! Its location is next door to the to the Alderwood Mall, which is perfect for the American Girl® Store visit we made. We visit from Portland to go to the AG store since it's the closest store to us. The Homewood Suites offers an American Girl® Store Package—the perfect treat for your young doll lover!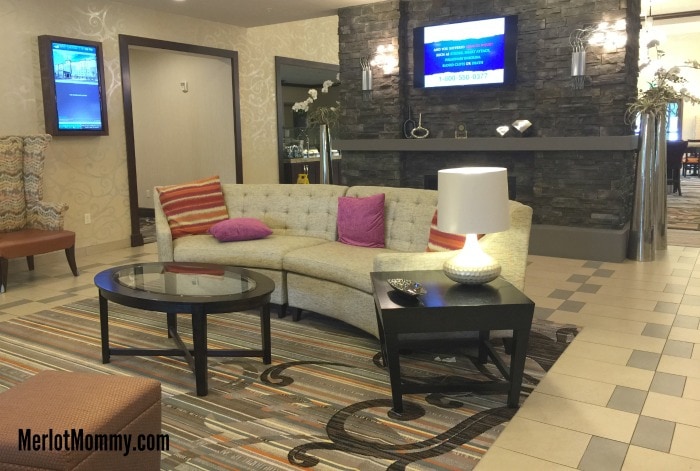 The Homewood Suites by Hilton Seattle/Lynnwood will make your visit extra special. Upon check in, your girl will receive her own fun keepsake keycard for the Suite featuring a fold-out sleeper sofa, kitchen, and living room. You'll receive a special Welcome Letter for your girl and her doll, along with recent catalog, store events calendar, and personal shopper card. You can select an American Girl DVD from the collection to watch while visiting with her doll in your suite, and get special cookies for your girl and her doll and strawberry milk for snack. Your girl will receive an exclusive American Girl® Doll-sized travel bed and treat bag.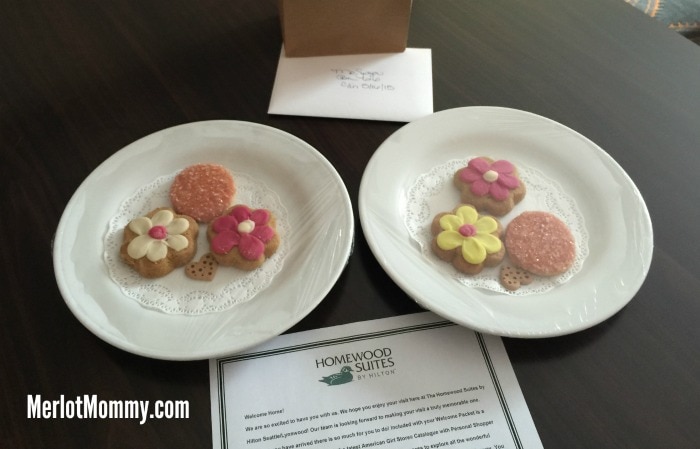 Our suite was awesome. A room for mom and a fold-out sleeper sofa for my daughter and her friend. I love that the Alice in Wonderland theme and decor is carried throughout the hotel. The decor, design, and color scheme is fabulous.
The breakfast dining space/common area was spacious and open and beautifully decorated. Can the decorator come to our house? Everything was gorgeous and so detailed.
Regular Homewood Suites by Hilton Seattle/Lynnwood amenities include hot full buffet Suite Start Breakfast each morning of your stay, complimentary WiFi access, heated indoor pool and whirlpool, and a Parlor Room featuring Xbox, Wii, billiards, and family entertainment center. The pool is great indoor size for kids. They played for an hour before bed after a day of shopping and birthday fun.
Check out Homewood Suites by Hilton Seattle/Lynnwood for a great hotel option the next time you're in the Lynnwood or Seattle area.