I received the Keter Work Table for review as part of the MPM Holiday Gift Guide. All opinions are my own.
Keter Folding Work Table Review
We recently moved across the country, and in doing so, we gave up a lot of housing configurations when we bought our new home. Technically we have more square footage, but our basement in VT was HUGE. Like, 1,200 ft huge, but it wasn't finished, just mostly finished, so it didn't count toward our square footage. In that space was my husband's workshop. The new house in OR doesn't have a basement, so the workshop space in the garage is smaller—mush smaller—than in our VT home. The Keter Folding Work Table is the PERFECT solution for small workshop spaces.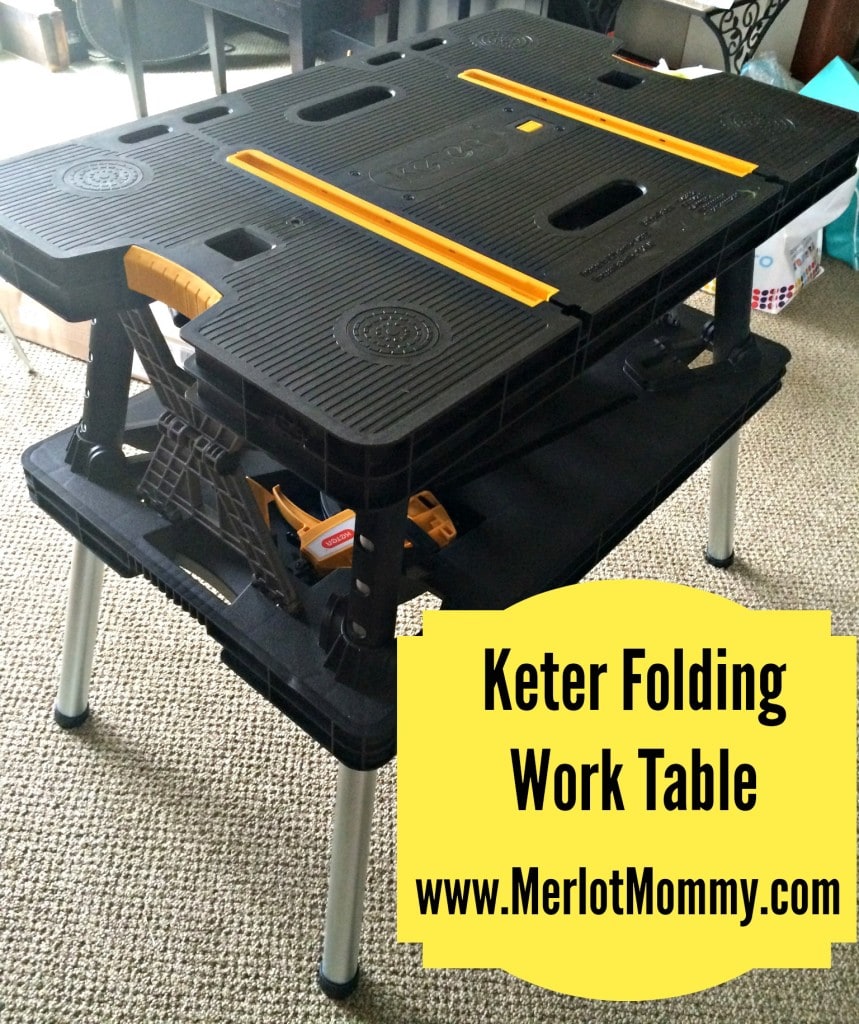 He was so excited when the Keter Work Table arrived. My husband hates "stuff," so he loves how compactly this table folds so it can be out of the way if you need it out of the way. He also loves how quickly and easily it folds and unfolds. Easy and simple is something we are all fans of.
The Keter Folding Work Table is sturdy, too. The construction is very well made and durable. Another thing he loves? That it comes with its own set of clamps that fit perfectly on the table and fold into the table for storage. I love that I have an additional table for garage sales and crafts with the kiddos that sets up in just a few seconds.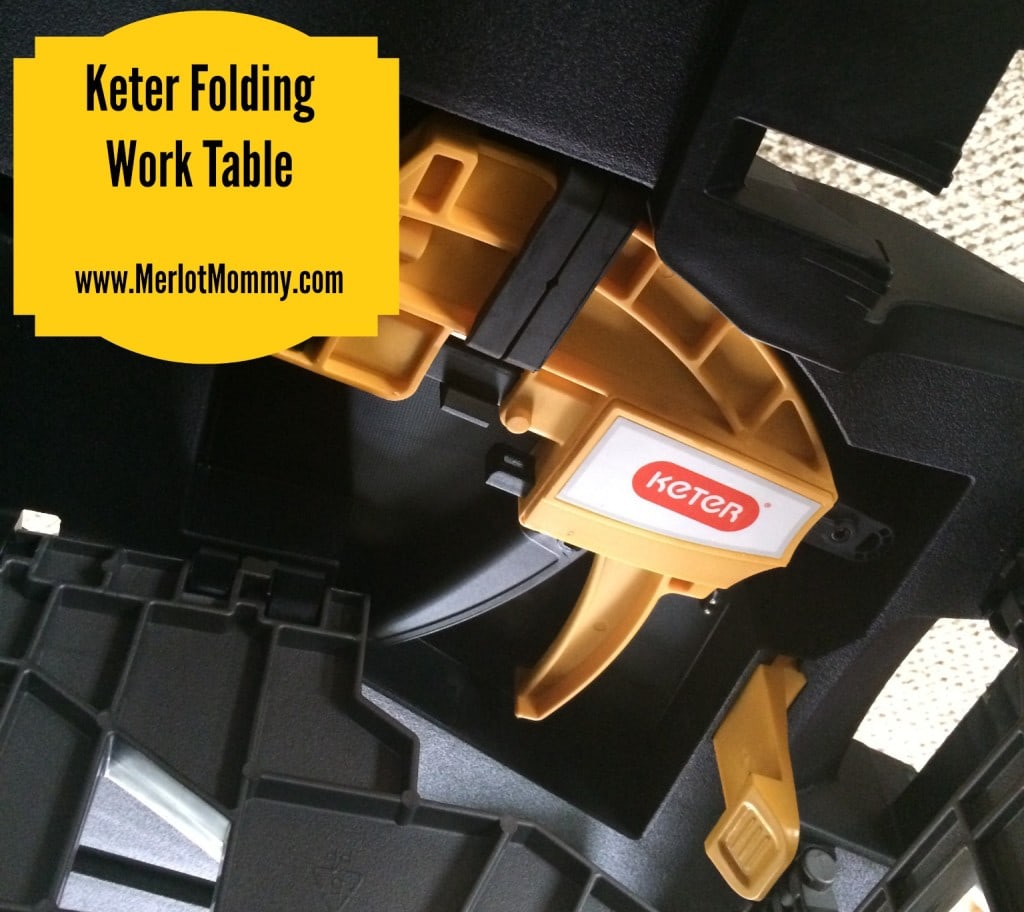 You will love this table. The Keter Folding Work table is part of the tool storage line Keter offers. Durable, practical, and affordable. This would make a great holiday gift for someone needing a workspace.
Where to buy
You can buy the Keter Folding Work Table
 online through a number of websites, including Amazon.com. And if you're a prime member, you get free shipping, too.
Two winners will receive Keter Folding Work Table
Giveaway ends November 21st at 11:59 p.m., open to U.S. residents, ages 18+. Only one entrant per household, per address. Winner is subject to eligibility verification. Enter using the giveaway form below. Good luck!