Having grown up in the North East and spent 15 years in New England, I'm a huge fan aof anything seafood. We jumped at the chance to check out the new Line & Lure Seafood Kitchen and Tap restaurant at the ilani Resort and Casino in Washington. Thanks to Line & Lure Seafood Kitchen and Tap for hosting us for an evening of delicious seafood from the Pacific Northwest.
After a long weekend in Olympia, my daughter and I stopped at Line & Lure Seafood Kitchen and Tap to try some of the new menu. The convenient thing about Line & Lure Seafood Kitchen and Tap is because it's located at ilani Resort and Casino, you can easily head up from the Portland-Metro area for a leisurely meal or as part of a trip to the casino.
We started with a Jumbo Lump Crab Guacamole with salsa rojo and house-fried tortilla chips. You had me at Jumbo Lump Crab Guacamole.
The Pacific Northwest Clam Chowder (Bacon, celery, Yukon gold potatoes, thyme-scented cream broth, brown-buttered oyster crackers) was so fresh and creamy. I'm a bit of a clam chowder snob after all of those years with really good chowder in New England. This was some of the best clam chowder I've had since moving to the West Coast 4 years ago.
For mains, my daughter was feeling less adventurous and ordered mac and cheese, but it was still really good homemade mac and cheese and came topped with goldfish.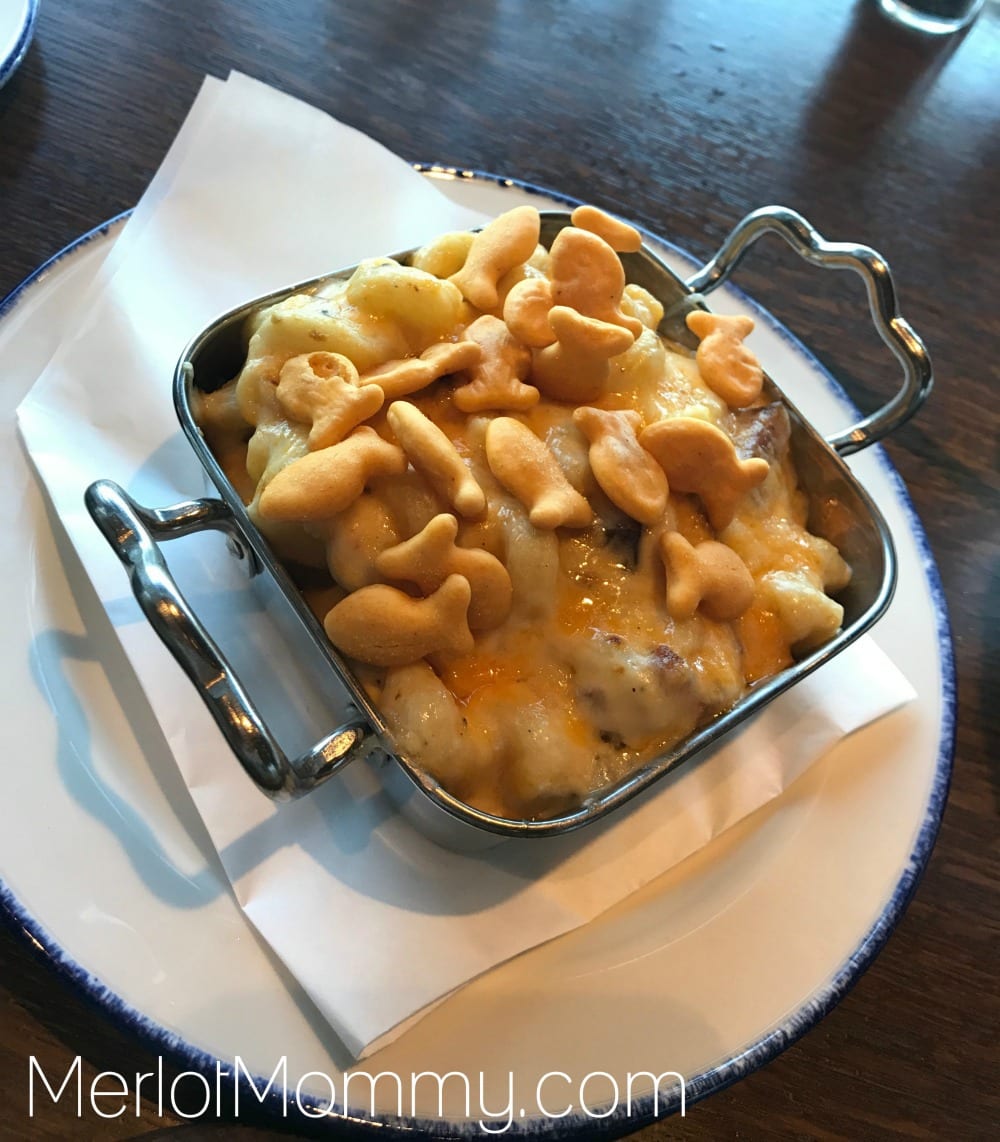 However, my PNW Seafood Roll—Wowser. Succulent like no one's business. Oregon Bay shrimp, Dungeness crab, marjoram, and chives loaded onto a butter-toasted split top roll. Mouth-watering goodness and I could have eaten two.
https://www.instagram.com/p/BWUXsgyAED4/
For dessert, we split the seasonal special, a Strawberry Rhubarb Bread Pudding.
I can't wait to go back for another meal here!
About Line & Lure
Located in ilani Resort and Casino, Line & Lure Seafood Kitchen and Tap brings the best of the local waters to the table. This is a vibrant spot to gather for toast-worthy stories and plates piled aplenty in the spirit of the Pacific Northwest. Seasonal and indigenous seafood is sourced at the peak of flavor, arriving to the kitchen with shipping bills and source of origin in tow. At the bustling hearth of Line & Lure, guests can experience the craft of a true fisherman. For more information visit www.linelure.com. Line & Lure reservations can be made on OpenTable.