Basic car maintenance is critical if you are going to own a car. Every car owner should know car care basics.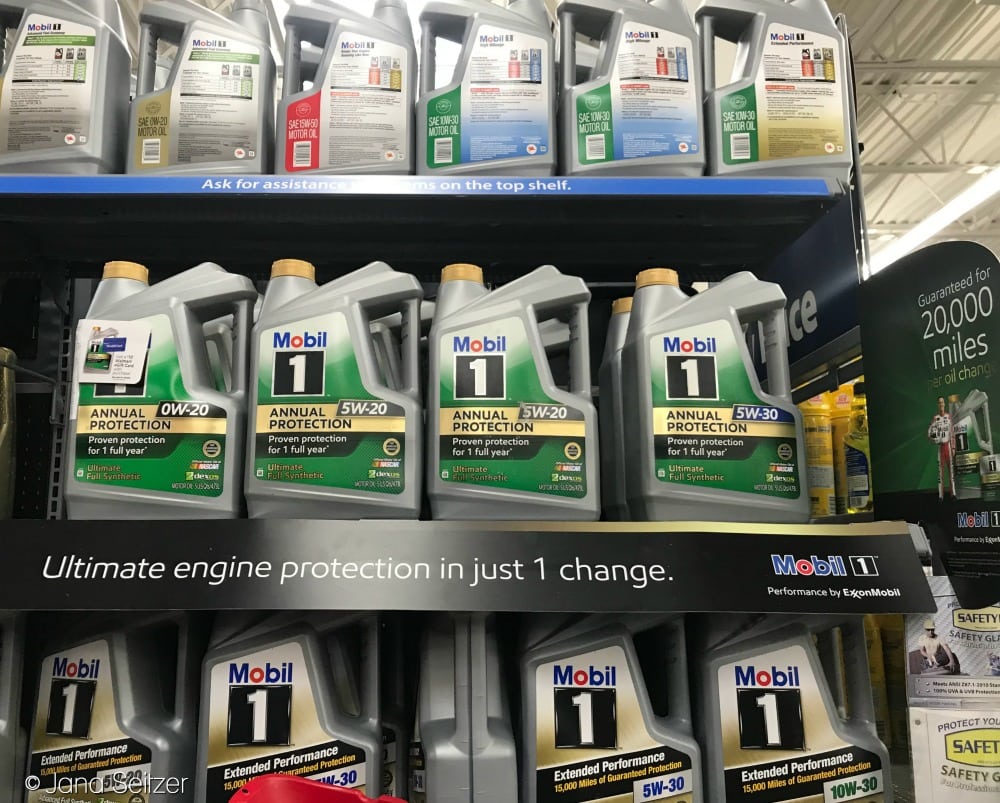 Thanks to ExxonMobil for sponsoring this conversation. As always, all opinions are my own.
When I got my first car, my dad was insistent on me knowing car care basics—much the same way he was insistent that I take my driver's test on a standard vehicle. He insisted that if I was going to own a car, I needed to know the basics of maintenance of that car, including checking all the essential fluids and adding more if need be, checking tire pressure and adding more air, changing a tire, changing the oil, and changing spark plugs.
We lived in the middle of nowhere rural Northern New York and it snowed 6 months of the year. You had to have a car in good working order or you'd risk being stranded. So I learned a lot of things about basic car maintenance as a teenager. Changing your car's oil at the recommended intervals is critical to keeping your car's engine in good working order. Now it's so convenient to only change your oil once a year with Mobil 1™ Annual Protection—an option I didn't have back in the day.
ExxonMobil set out to develop the most advanced motor oil ever to provide drivers with the convenience of going one full year (or 20k miles, whichever comes first) between oil changes. With our busy lifestyle, I love these new motor oil products that extend oil life, maximizing engine wear protection and preventing harmful deposits—Mobil 1™ Annual Protection (M1 AP). This new motor oil product offers customers the benefit of 1 oil change a year.

In addition to M1 AP, ExxonMobil's Mobil 1™ Extended Performance oil filters help protect engine systems for up to 20,000 miles, too.
I can't always change the oil at home now that I live in an HOA, but I can buy Mobil 1 Annual Protection motor oil and bring to a quick service location for an oil change. I can grab 1 Mobil 1™ 5-quart jug (ARV $49.84) and 1 Mobil 1™ Extended Performance oil filter (ARV $9.94) at either Walmart or Walmart.com and I'm on my way to my annual oil change.
Mobil 1™ Annual Protection provides convenience simply by reducing the need for multiple oil changes within a year but also reduces the amount of oil used because of fewer oil changes. It's scientifically proven to reduce oil breakdown and provide longer engine protection, too, meaning your car's engine life is extended.
ExxonMobil put Mobil 1™ Annual Protection through a rigorous testing process to ensure it met the highest standards for motor oil performance; including a 120,000-mile proof of performance test on three vehicles: 2015 Chevy Malibu LT, 2.0L TGDI, 2015 Lexus NX 200t, 2.0L Turbo, and 2016 Ford Fusion SE, 1.5 L EcoBoost (all three vehicles featured turbocharged, direct-injection engines, which are notoriously tough on oil.) After testing the three vehicles, the ExxonMobil research team concluded M1 AP not only extended oil life and resistance to oil breakdown, but also maximum wear protection and prevention from harmful deposits and exceptional sludge control providing excellent engine cleanliness. That is the oil I want in my car.
This is a sponsored post written by me on behalf of ExxonMobil