Over the years, I've found myself changing my "travel essentials" and "what I can't leave the house without" lists. I've always had a list of things I never leave the house without, but as I've grown older and wiser or life has changed in general, that list has changed, too.
This is a sponsored post written by me on behalf of OURA. All opinions are 100% mine. This post contains affiliate links.
I was often prepared on-the-go long before I was a parent; maybe it was from having spent so many years in Girl Scouts, or maybe it was because my mom always had exactly what we needed. Regardless, the things I never leave the house without always includes some of those preparedness items in my handbag du jour (if I'm driving, there's a first aid kit in my car, or if I'm at a theme park, there are first aid items available at a first aid station; you get my drift).
However, in 2021, pandemic-adjacent, my list looks slightly different than it used to. Here are the 9 things I never leave the home without.
9 Things I Never Leave the House Without
Lip Balm
It doesn't matter if I'm getting on a plane or running to the grocery store, I can't stand it when my lips are dry. I carry lip balm with me everywhere I go.
Sunglasses
For whatever reason, my eyes are really sensitive to the sun–and they aren't even blue, they're hazel. Too much sun will give me a headache and sometimes even trigger a migraine, so I always have my sunglasses in my bag.
Hand Sanitizer
To be honest, even before all this new virus stuff, people were just gross. Essentially if I went anywhere besides a quick run to the post office, I brought sanitizer with me. And there's usually a bottle in my car.

Sanitizing Wipes
See Hand Sanitizer above. Ick. Sanitizing wipes are good for about 8 million things, from their actual intended purpose to cleaning off ink pads to cleaning popped tar bubbles from babies' toes (yes, my mom did that when my sister was 2 years old at Walt Disney World's Magic Kingdom). They're the best for wiping off shopping cart handles and airplane trays (because those are always nasty). They even work great for wiping off spills on your clothing and scuffs on suitcases.
Hand Lotion
My hands are often dry just as my lips are, but with all of this extra hand washing and sanitizing, they are extra dry.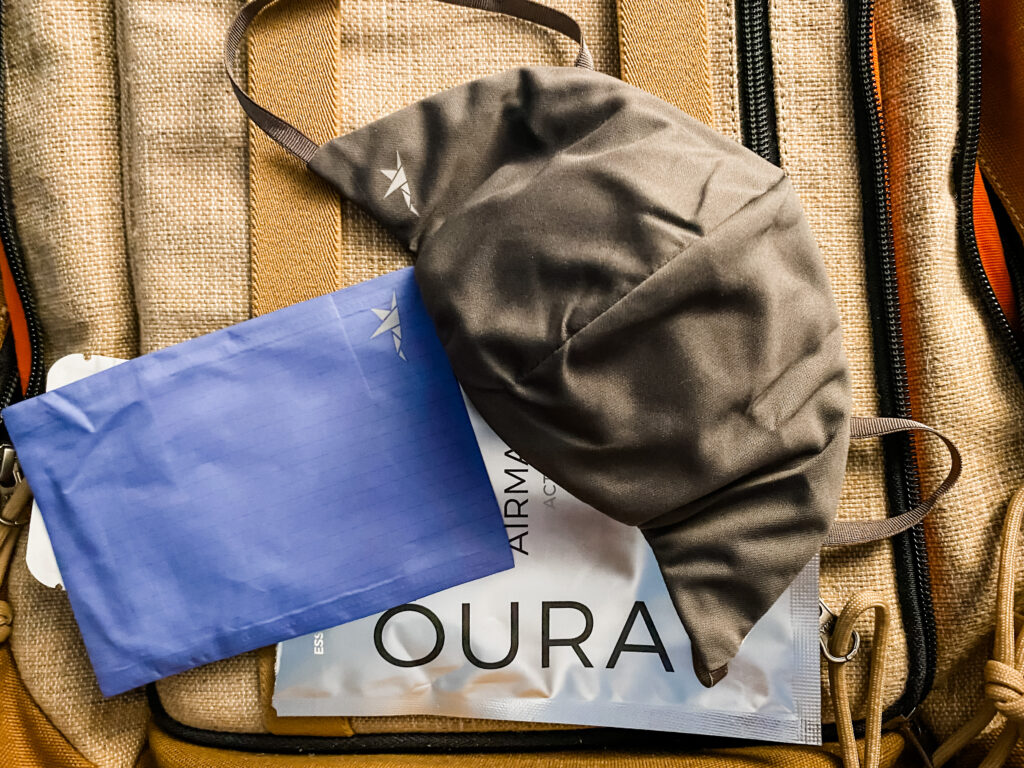 Reusable Antimicrobial Face Mask
These days you need a mask to go basically anywhere (and we aren't here to debate the semantics of this, the science says yes, not everyone can be vaccinated, and the stance of our site is yes to masks and science. Period).
The Ouragami antimicrobial mask was engineered for maximum protection and comfort while running, jumping, lifting, and stretching. You can use it at the gym, on the track, or anywhere else that gets your heart pumping, and it comes with an antimicrobial travel pouch to store your mask in along with the option to include a NIOSH-approved N95 filter. It's also perfect for travel, especially with its self-sterilizing technology that kills bacteria, viruses, and other germs.
I love how comfortable the mask is in heat and humidity—two days in the summer in NYC and the moisture-wicking aspect was highly beneficial for decreasing heat & humidity around my face. This makes the mask extremely breathable and keeps you cooler.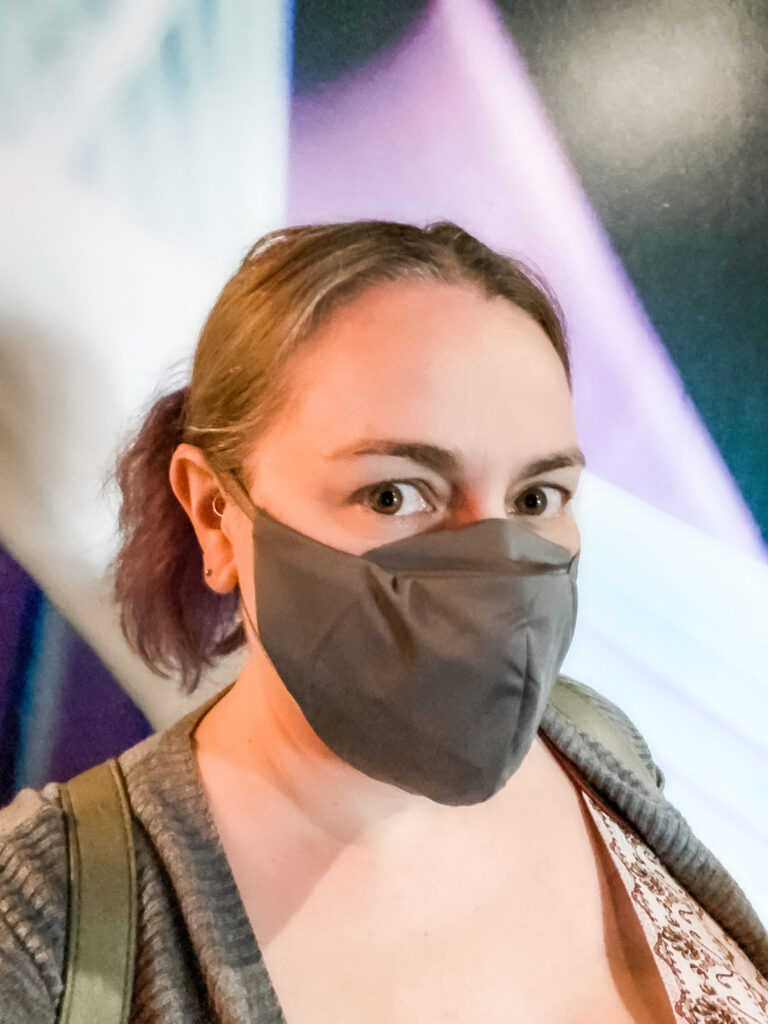 One of the things I LOVE about the Ouragami mask is that it offers UPF 50+ protection from UVA and UVB rays. Let's be honest—I don't wear a ton of makeup, but when I do, it has sunscreen in it. I love that I can sunscreen just half of my face and my mask to protect the other half when I'm running around being a tourist, getting errands done, or working out.
I can use the adjustable nose clip to seal around my nose and pair that with the Active Tape Ouragami offers to ensure it stays on my face no matter how strenuous the workout.
Ziploc Bag
You never know when a Ziploc bag will come in handy. The first time you need to throw something that is damp into your bag and save it (something you can't throw away at that exact moment or have access to throw away at that moment) you'll thank me for this suggestion. Large Ziplocs? They work well for impromptu kid vomit in a car or store. Dirty wipes and no trash insight? Ziploc. Electronics not working because of the humidity in Costa Rica? Rice in a Ziploc bag with your electronic device.
Reusable Folding Bag
You don't need a huge bag or super fancy bag, but just a foldable bag that is reusable. These are perfect for extra souvenirs that don't fit in your bag if you've been traveling. They are also perfect for those random damp items you just put in the Ziploc above that you don't want to add to your actual good bag. Really nice leather handbag? Nope. I don't want to put my Ziploc of ick in here. No thank you.
Life-Saving Medications: Albuterol Inhaler/Epi-Pen
This should seem like a no-brainer, but you'd be surprised how many people don't remember important medications on the regular. If you require life-saving medication, you should always carry them with you.
What things do you never leave home without? Leave a comment below!